David Davis: Warwick University Conservative Association reveal they are sacking Brexit Secretary as chairman on live radio
Members of the group want to remove the Brexit Secretary from his honorary post because he is 'so unworkable'
Lizzy Buchan
Political Correspondent
,
Ashley Cowburn
Wednesday 13 December 2017 10:44 Comments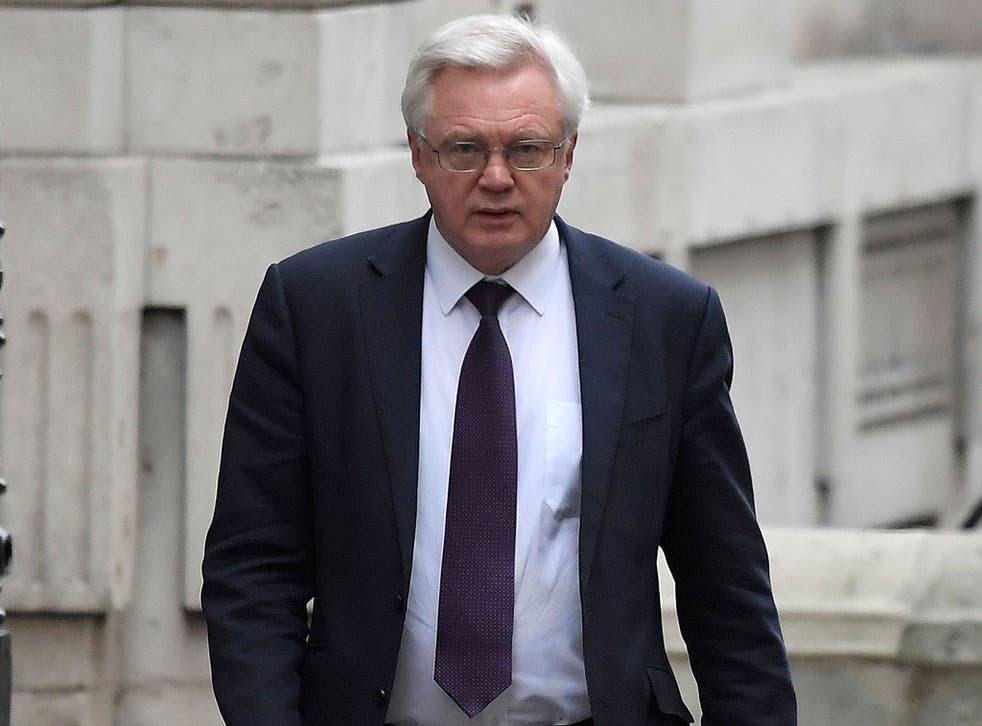 David Davis will be sacked as honorary chairman of a university Conservative association because he is "so unworkable", one of its members has revealed on live radio.
The Brexit Secretary failed to attend any meetings of the Warwick University Conservative Association - where he was a student - despite once using the university to launch an unsuccessful Tory leadership bid.
Rhal Ssan, internal affairs secretary for the association, let slip on air that Mr Davis was being sacked from his honorary post for being so uncooperative.
He told BBC Radio 5Live: "With David Davis, it's actually a funny story - he's our honorary chairman at the University of Warwick Conservative Association, and we've found him actually quite unworkable.
"He's never been to any of our events. We've invited him constantly and we're actually sacking him now because he's so unworkable.
"He is quite busy but he just doesn't reply. I shouldn't have announced that on radio because we haven't actually sacked him yet. But, yes, we've found him not to be the most workable person. Even though he is busy he could at least reply to us."
It comes after a difficult few days for the Brexit Secretary, when he was accused of "undermining trust" in the negotiations by furious European leaders.
European Parliament's chief Brexit negotiator Guy Verhofstadt revealed the body would toughen up its red lines after Mr Davis said the Brexit breakthrough deal, which was only agreed on Friday, was "much more a statement of intent than it was a legally enforceable thing".
Brexit: the deciders

Show all 8
Mr Davis had to rush to repair the damage with Mr Verhofstadt as two amendments were proposed in the European Parliament which named him directly as a source of concern.
After calling Mr Verhofstadt, Mr Davis tweeted: "Pleased, as ever, to speak to my friend Guy Verhofstadt. We both agreed on the importance of the joint report. Let's work together to get it converted into legal text as soon as possible."
Register for free to continue reading
Registration is a free and easy way to support our truly independent journalism
By registering, you will also enjoy limited access to Premium articles, exclusive newsletters, commenting, and virtual events with our leading journalists
Already have an account? sign in
Join our new commenting forum
Join thought-provoking conversations, follow other Independent readers and see their replies