Universal Credit to roll out nationwide despite Tory rebellion, Work and Pensions Secretary confirms
Tory MPs have written to David Gauke over concerns vulnerable people may have to wait up to six weeks while their claims are processed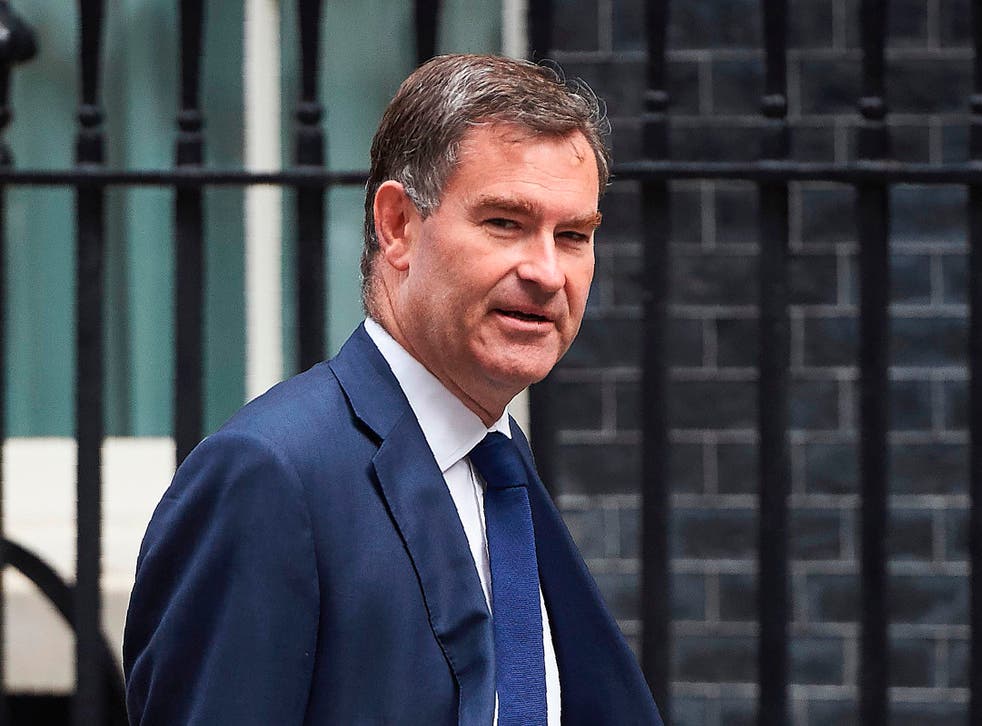 The controversial rollout of Universal Credit is set to go ahead despite mounting opposition from the Tory benches, David Gauke has said.
The Work and Pensions Secretary said that ministers would push on with the flagship welfare reforms, saying he would be "agitating" to stop the rollout if he considered it to be a mistake.
It comes amid growing concern at the overhaul of the benefits system, which will eventually merge six existing benefits into one single monthly payment for all claimants in Britain.
Some 12 Tory MPs, led by backbencher Heidi Allen, wrote to Mr Gauke urging him to halt the rollout over fears that desperate claimants would be waiting up to six weeks for their initial payments when transferring over from the old system.
Dame Louise Casey, the former government social welfare tsar, said aspects of the reform made "her hair stand on end" and compared the move to "jumping off a cliff".
Speaking at a Huffington Post fringe event on the first day of the Conservative conference, Mr Gauke said: "I wasn't involved in the creation of Universal Credit other than the specific and peripheral and I am not someone whose political reputation is tied up with Universal Credit.
"If I looked at it and thought this is a mistake, I would be agitating to do something to stop it. But I don't.
UK news in pictures

Show all 50
"I do think the potential to get more people in work, progressing in work, to remove some of those barriers and I think that personal support that is provided by work coaches is really, really important and I think we will be seeing evidence of how it transforms lives.
"I think over time it will also have, if you like, a cultural effect, as people who are receiving benefits have more confidence to do extra hours to progress and I think that's really important."
The biggest criticism of UC stems from the fact that people have to wait for their first payment, with a six week gap being the normal wait, though some reports suggest it has been longer for some claimants.
Mr Gauke, who is will address the Tory conference on Monday, admitted more needed to be done to ensure people are aware cash advances are available upfront if they are going to struggle to make ends meet.
He later told The Independent: "I understand where people are coming from, you can't expect people who have no savings to last six weeks on nothing, the answer is we are not expecting anyone to do that.
"If they don't have savings, if they don't have income, if they are not living with their parents for example, then they may need support.
"we want to raise the profile of that support. And in that context I think it's right that we proceed."
Theresa May asked about woman who has 4p to her name due to Universal Credit
Mr Gauke said he would refresh guidance to job centre staff to make sure people are aware of the advances - which can be up to 50 per cent of their normal monthly payment - and critically that they will have six months to repay the advance incrementally.
So far the Government has been rolling out the new benefit to new claimants at a rate of five job centres a month, but in July they completed 29.
With officials having deemed the increase over the summer a success, the rollout will be increased to 50 job centres a month for new claimants up to January, potentially going up to 60 after that.
Mr Gauke said he hoped that by the autumn 2018 all new claimants would be on the new benefit and the Government would begin to convert longer term claimants.
Department for Work and Pensions data shows that 42 per cent of families in arrears under Universal Credit said it was due to the waiting time to receive payment, support being delayed or stopped, or administrative errors in the system.
Register for free to continue reading
Registration is a free and easy way to support our truly independent journalism
By registering, you will also enjoy limited access to Premium articles, exclusive newsletters, commenting, and virtual events with our leading journalists
Already have an account? sign in
Register for free to continue reading
Registration is a free and easy way to support our truly independent journalism
By registering, you will also enjoy limited access to Premium articles, exclusive newsletters, commenting, and virtual events with our leading journalists
Already have an account? sign in
Join our new commenting forum
Join thought-provoking conversations, follow other Independent readers and see their replies