David Miliband again refuses to rule out a return to British politics
The elder Miliband brother had been widely considered the most likely to replace Gordon Brown after the 2010 general election
Kunal Dutta
Tuesday 06 January 2015 01:00 Comments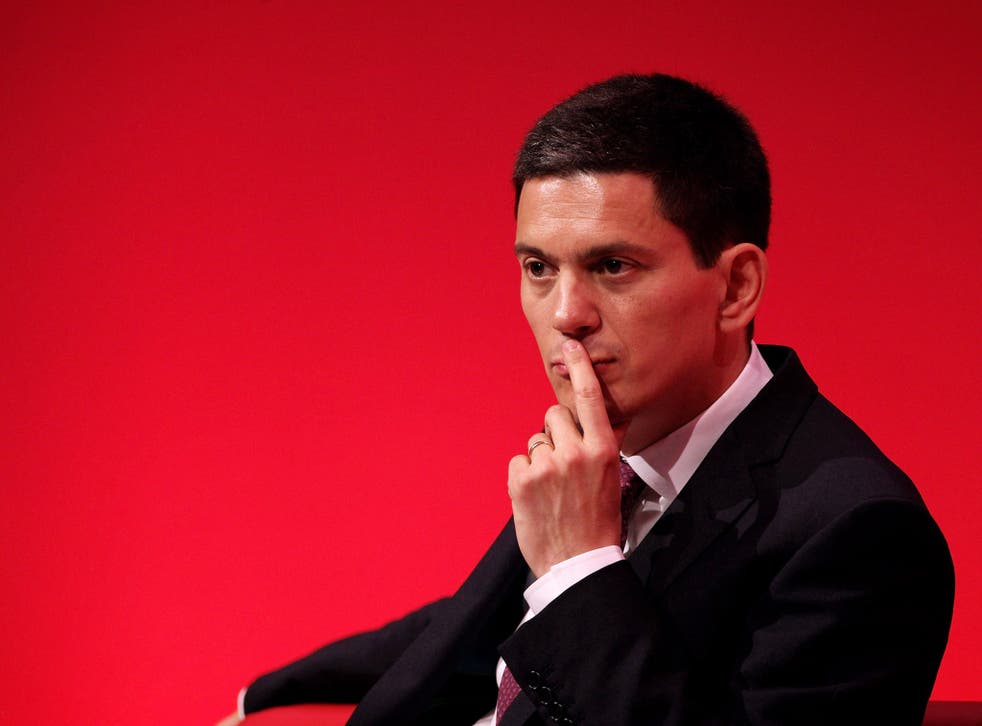 David Miliband has not ruled out a return to British politics but has refused to be drawn on his brother's performance insisting he did not want to "play into the narrative" of May's general election.
Asked if he could envisage a return to frontline politics in Britain, the former Foreign Secretary would only say: "I don't know". It is the second time in the last three weeks that he refused to rule it out. "I can't say anything, because anything I say plays into the whole narrative," he told Vogue magazine, insisting that it was also to protect Ed's interest.
"I made an absolute commitment to myself not to play into the story ... It's not good for [Ed] and it's not good for me for this to become a story."
Mr Miliband quit Parliament in 2013 and moved to New York as the relationship between the siblings became a source of intense speculation, and a vulnerable target of Conservative attack.
Such was its impact that when he arrived in New York, the former Secretary of State Madeleine Albright publicly joked that he himself was a refugee, escaping the British tabloids.
The elder Miliband brother had been widely considered the most likely to replace Gordon Brown after the 2010 general election, but was challenged by his brother, who subsequently won. Three years later Ed Miliband admitted he may have underestimated the impact the challenge would have on their relationship, describing it as one that was "healing".
David Miliband, 49, now heads the International Rescue Committee, one of the world's largest charities handling refugee crises. "You're certainly more anonymous in New York," the 49-year-old said in the interview to be published in the US today.
"You've got the occasional British tourist, of course, and then you've got people who watch BBC World, but in a city of eight million people, yes, I'm pretty anonymous." Mr Miliband said an absence from London had made his "heart grow fonder", but admitted he appreciated the straightforwardness of people in New York. "You know how people in London say, 'Oh you must come for dinner' and don't always mean it? Well, there's a sincerity in New York which I'm struck by."
Register for free to continue reading
Registration is a free and easy way to support our truly independent journalism
By registering, you will also enjoy limited access to Premium articles, exclusive newsletters, commenting, and virtual events with our leading journalists
Already have an account? sign in
Join our new commenting forum
Join thought-provoking conversations, follow other Independent readers and see their replies