David Miliband savages 'unelectable' Jeremy Corbyn, and his own brother too
In a stinging article, the former Foreign Secretary blames the Labour Party's own bad choices for its current fate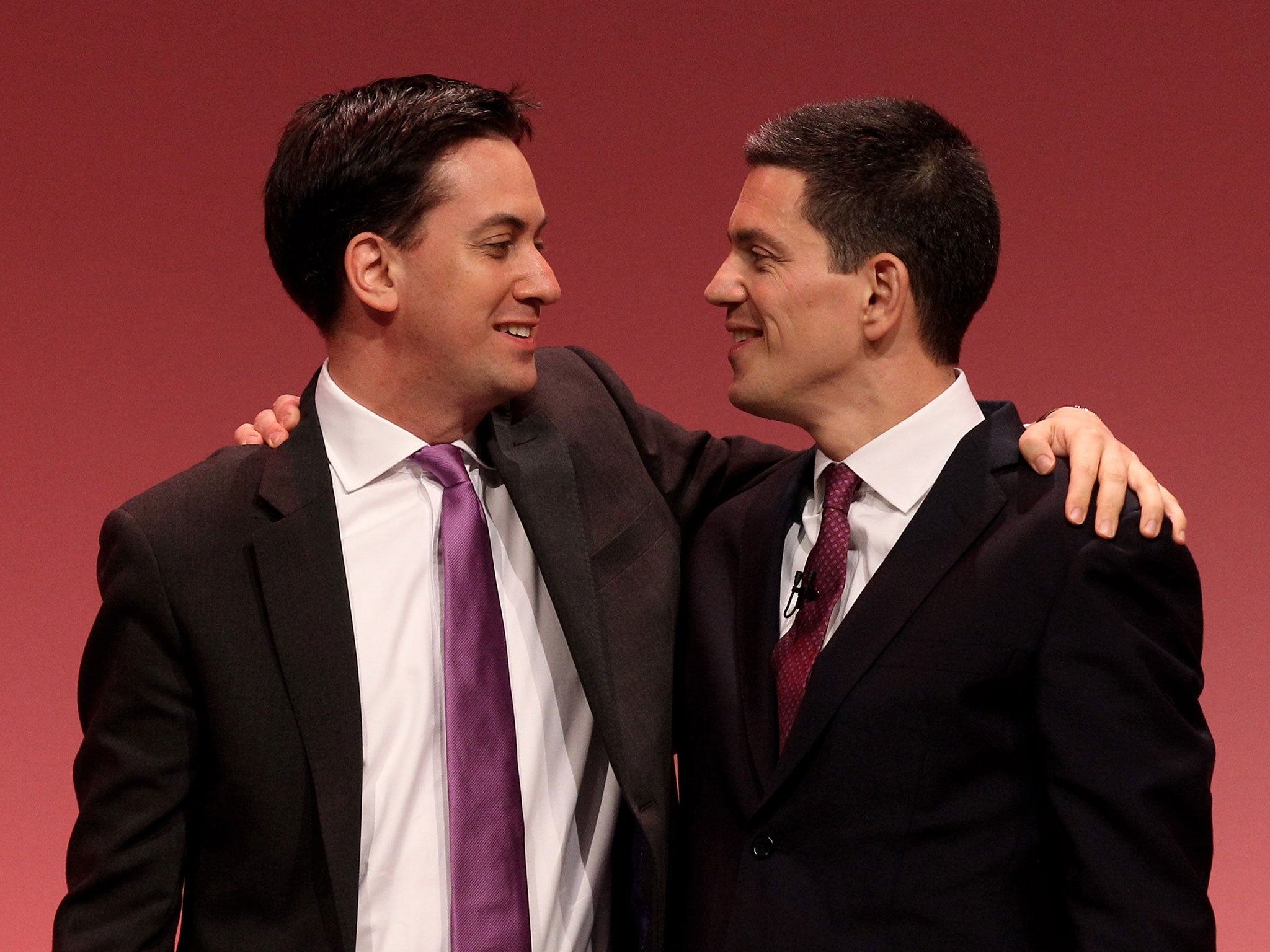 David Miliband has said the Labour Party has "never been further from power" in a stinging article that also blames his brother Ed Miliband for the "result of choices" that have damaged the left in Britain a way that was not inevitable.
Writing in the New Statesman, Mr Miliband said the Labour Party was "at the margins" of politics as a matter of choice. "The shift from the mainstream to the margins has not been the product of a series of unfortunate accidents. That would be a reason for sorrow. Yet frustration or anger is more appropriate, because the political situation of Labour is the product of a series of choices," the former Foreign Secretary said.
"Some of them have been small, others large, but together they have turned the party inwards rather than outwards, looking to the past rather than to new ideas, resting on easy rhetoric rather than taking hard decisions – and above all seeking to distance ourselves from our time in government, rather than building on it, in terms of both policy content and political culture and dynamic.
Ed Miliband called David twice on Question Time
"The party has ended up pre-New Labour in policy and culture, when we need to be post-New Labour. This year's leadership election has spent a lot of time debating how to 'bring back' various lost icons, such as nationalised railways, rather than focusing on new ideas for the future."
The words will be seen as a clear criticism of his brother, whose decision when leader to change Labour Party rules to allow anyone to pay £3 and vote in the leadership contest paved the way for Jeremy Corbyn's unlikely victory.
Mr Miliband also accused Mr Corbyn of making Labour "unelectable" and is vicious in his criticism of the leader's foreign policy in particular.
The most ridiculous claims made about Jeremy Corbyn
Show all 11
"The main charge against Jeremy Corbyn is not just that his strategy is undesirable because it makes the party unelectable – that is only half the story. The real issue is that his strategy makes the party unelectable because it is in many aspects undesirable.
"This is true most egregiously with regard to foreign policy. The half-hearted message about Europe is a betrayal of millions of working people. The equivocation on Nato in the face of Russia's intimidation of nations in her former sphere of influence is dangerous and throws away progressive values.
"But the electorate can see through the domestic policy, too. Nationalisation cannot be the answer to everything; anti-austerity speeches cannot explain everything; corporate taxation cannot pay for everything. It doesn't add up. It wouldn't work. People are not stupid."
David Miliband: UK should take four times more refugees
Mr Miliband, who is now based in New York and is head of the International Rescue Committee which deals with the global refugee crisis, added: "There is one other element that is not only undesirable, but disastrous. It is the critique that everyone who disagrees with Jeremy Corbyn is in fact a closet Tory – or 'Tory lite'.
"The 'Tory lite' allegation starts with a fact: government involves compromise. It then fashions an explanation: that the compromise is based on bad motives. It then develops a theory: that the trajectory of our country has been unchanged by Labour government since the Thatcher years. It then creates a new version of history: there is no difference between Labour and Tory governments.
"This is the sectarianism that leads to the dead end of permanent opposition."
Mr Corbyn is expected to be re-elected as Labour leader when the results are announced on Saturday.
Join our commenting forum
Join thought-provoking conversations, follow other Independent readers and see their replies