Defeat for Theresa May in legal battle over three-year freeze in money granted to asylum seekers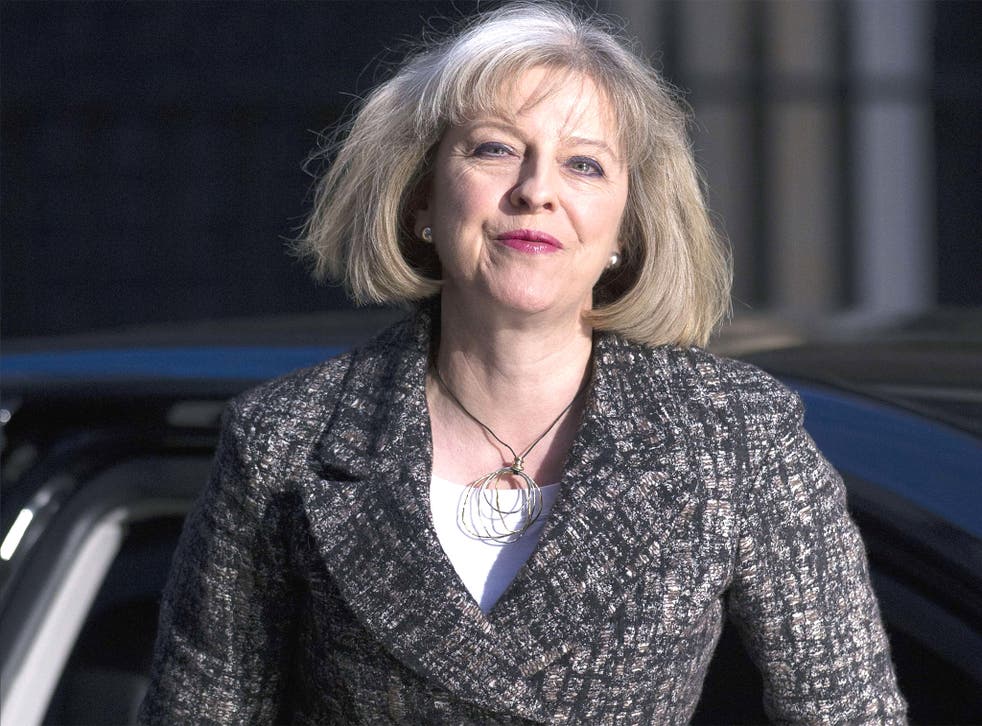 The Home Secretary Theresa May has been ordered to review the amount of money given to support asylum seekers after the High Court ruled that she had used "insufficient" evidence when deciding to freeze government payments to cover their essential living needs.
The ruling, which has been dubbed a "landmark judgement", will be seen as an embarrassing defeat for the Home Secretary. David Hanson, the shadow Minister for Immigration told The Independent that he had tabled parliamentary questions asking May to respond to the judgement. She has been ordered to reach a new decision by 9 August.
It is a victory for the charity Refugee Action, which is calling for the Home Office to urgently set up a "transparent and robust" enquiry into the way asylum support rates are calculated. But a spokesperson for the government department said they were "disappointed" with the judgement and "are looking at all options, including appealing".
Single asylum seekers currently receive £36.62 a week while they wait to hear whether they can stay in the UK; they normally can not work during this period. The support they receive has been frozen since 2011 and it was announced last year that it would remain frozen for the financial year 2013/14.
In his judgement, the judge said May's decision was "flawed" and that she "misunderstood or misapplied information which she treated as important in reaching her decision".
He added: "In my judgment, the information used by the Secretary of State to set the rate of asylum support was simply insufficient to reach a rational decision to freeze rates."
Mr Hanson said the "revelation" that "Theresa May hasn't bothered to take the reasonable steps needed to understand what sort of support the victims of torture, abuse, rape and other atrocities might need is simply shocking, and it raises big questions about the Home Secretary's ability to reach the right decisions".
He added: "Theresa May now needs to look at this ruling and reconsider her entire approach to decision-making in this area to make sure she is making effective and fair decisions."
The judge said it was a decision to set rates at a level which involved "a reduction in real terms from what was regarded in 2007 as the bare minimum level necessary to avoid destitution".
It is estimated that more than more than 23,000 asylum seekers could be affected by the judgement. Refugee Action said that the "cripplingly low level of financial support" had forced them into poverty and isolation in Britain. It found that half of asylum seekers surveyed could not buy enough food to feed themselves or their families; more than 40 per cent missed a meal because they could not afford to eat and almost 90 per cent didn't have money to buy clothes.
"Every day at Refugee Action we see the human impact of this unlawful Home Office policy which robs individuals and families of their dignity," said the CEO Dave Garratt. "While we are hugely heartened by today's judgment, we urgently need to see the Home Office acting on this groundbreaking ruling by setting up a transparent and robust enquiry into the way asylum support rates are calculated."
Maurice Wren, the chief executive of the Refugee Council, said it was "extremely disappointing to hear that the Home Office may appeal rather than focusing on overhauling the system to make it more humane."
He added: "The Government has a duty to ensure that the system which is supposed to protect people does not cause them further harm."
Register for free to continue reading
Registration is a free and easy way to support our truly independent journalism
By registering, you will also enjoy limited access to Premium articles, exclusive newsletters, commenting, and virtual events with our leading journalists
Already have an account? sign in
Register for free to continue reading
Registration is a free and easy way to support our truly independent journalism
By registering, you will also enjoy limited access to Premium articles, exclusive newsletters, commenting, and virtual events with our leading journalists
Already have an account? sign in
Join our new commenting forum
Join thought-provoking conversations, follow other Independent readers and see their replies