Defence Secretary Sir Michael Fallon hints more British troops are needed to avoid 'collapse' of Afghanistan
'If it was right to go in, it has to be right not to leave before the job is done as well as we can do it. If this country collapses, we here will feel the consequences, very directly'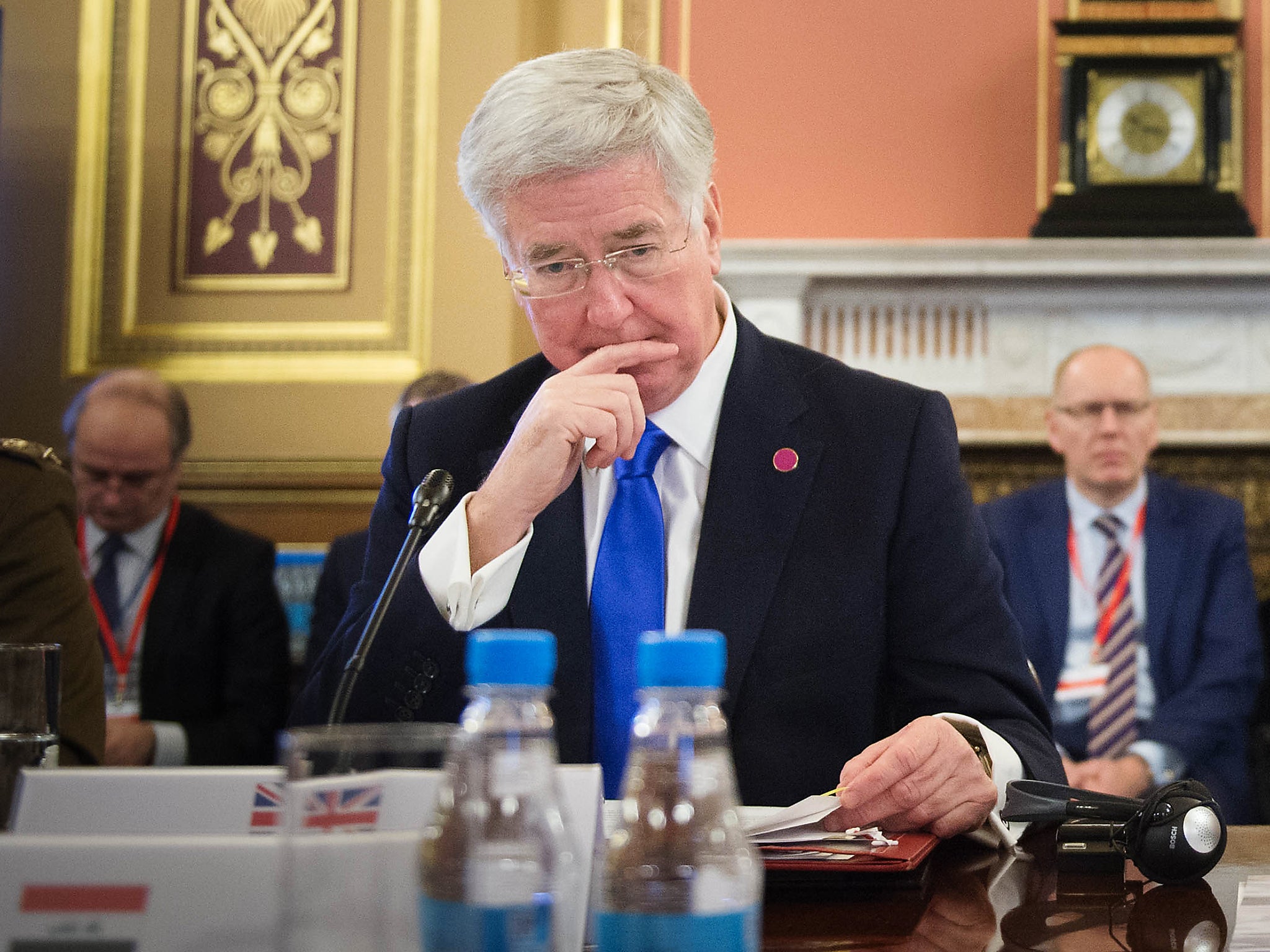 The Defence Secretary has hinted that more British troops will be needed to prevent the "collapse" of Afghanistan, more than two years after the end of combat operations.
Sir Michael Fallon painted a bleak picture of the war-torn country where 456 British soldiers have died since 2001, amid heavy fighting between the Afghan government and the Taliban.
He told the Munich Security Conference: "If it was right to go in, it has to be right not to leave before the job is done as well as we can do it.
"If this country collapses, we here will feel the consequences, very directly. There could be three to four million young Afghan men sent out by their villages to migrate westwards, and they are heading here.
"They are heading to Germany or Britain and that could be the consequence if this entire country collapses."
Sir Michael did not announce the deployment of extra troops to Afghanistan, where 500 British soldiers remain training local forces and operating a quick-reaction force to defend Kabul from attack.
But he echoed recent comments of US General John W Nicholson Jnr, who said he needed thousands more soldiers to break a stalemate against the Taliban-led insurgency.
The Defence Secretary said: "We are asking the government of Afghanistan and their military to deal with the same situation that we had ten times as many troops to deal with."
Terrorist groups that British and US troops first went to root out from Afghanistan more than 15 years ago remain active in the country, Sir Michael said.
Districts of northern and central Helmand province that Britain spent years trying to secure have since largely slipped out of Kabul's control.
At the height of the Afghan campaign, Britain had more than 10,000 troops in the country, out of an international total of nearly 150,000.
David Cameron declared an end to British combat operations in October 2014, at a time when the conflict had already raged for longer than the Second World War.
Last week, in little-noticed comments, the Armed Forces minister, Mike Penning, also suggested that Britain expected to be asked to send more reinforcements to Afghanistan.
He told the Commons Defence Committee: "We have no plans to draw down. Actually, there is a possibility that we might uplift because of what we are being asked to do.
"I have not been formally asked, but I might as well be honest with the committee, that's a possibility. It was an assumption I made on the conversations with the coalition."
Sir Michael's focus on the likelihood of more Afghans seeking refuge in the West could be seen as an attempt to win the support of the British public to stay the course in the country.
Afghans seeking a better life in the West already make up one of the largest contributions to the refugee and migrant crisis which has struck Europe in the past two years.
Join our commenting forum
Join thought-provoking conversations, follow other Independent readers and see their replies