'Dementia tax': What is the Conservative policy and why is it so controversial?
Theresa May forced to water down divisive social care reforms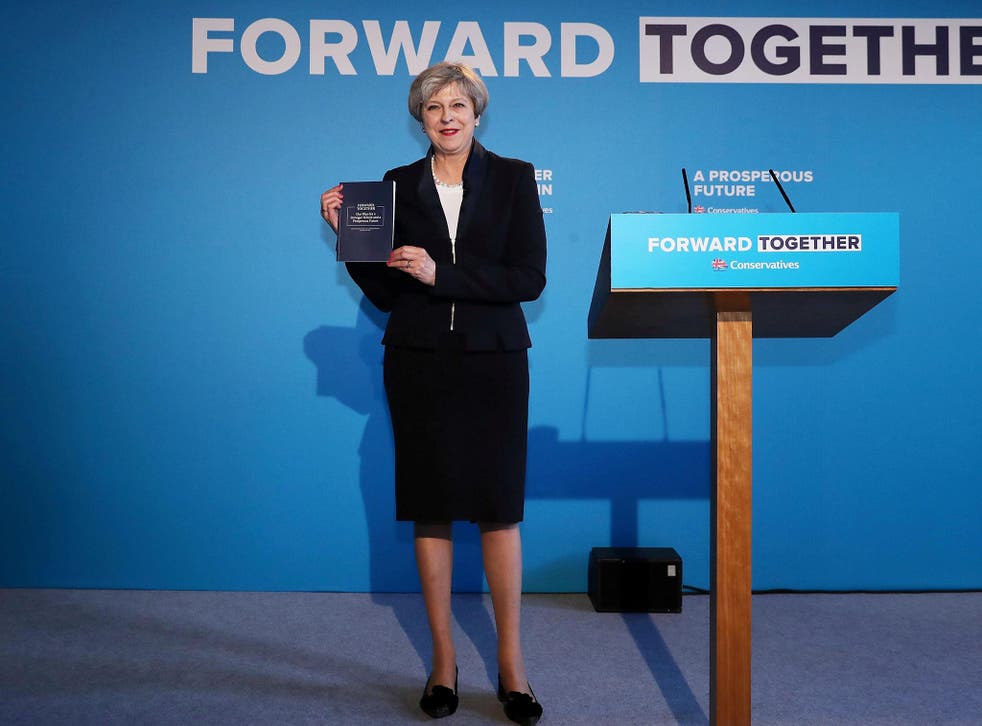 Theresa May has been forced to backtrack on planned social care reforms, and the Conservatives have bought expensive Google ad space to counter critical press coverage. But what is the "dementia tax"?
Under the current system, older people who have assets worth more than £23,250, including the value of their property, must part-fund the cost of the care they receive.
However, if the pensioner requires only care at home, rather than in a residential setting, they will not be forced to sell their property, as "domiciliary" care is much cheaper.
The Conservative manifesto pledged to raise the means-tested floor at which older people will start paying for their care to £100,000 - but, crucially, under their proposal, people would be forced to sell their homes to pay for domiciliary as well as residential care.
Speaking in Wales on Monday, Theresa May was forced to partially row back on the policy, announcing a cap on the number of people would be forced to pay for their care. However, she declined to specify the amount at which the limit would be set.
The Prime Minister said: "We will come forward with a government green paper. And that consultation will include an absolute limit on the amount people have to pay for their care costs."
Theresa May waters down 'dementia tax'
A £72,000 cap on care costs was due to come into effect in 2016 - but due to a funding crisis, the government delayed the policy until 2020.
Research conducted for the Liberal Democrats found that, overall, 90% of homes in England would be liable to be sold under the original proposal.
The average UK house is worth £215,847 - so while the Conservative care package is actually a better deal for poorer pensioners, the vast majority of homeowners who require care are going to be worse off.
It is possible to defer the sale of a house until after its owner's death, in which case the payment is deducted from a pensioner's estate.
The policy has proved hugely controversial because the Conservatives are historically more popular than Labour among older voters. A YouGov survey from April found the Tories were ahead by 49% among over-65s.
Researchers also found that for every 10 years older a voter is, the likelihood they will vote Tory increases by around eight per cent.
A Survation survey, conducted entirely after Thursday's Tory manifesto launch, found 28 per cent of voters said they were less likely to vote Conservative because of the social care package.
UK General Election 2017

Show all 47
Theresa May faced a backlash from her own party after it emerged that senior Conservative figures were kept in the dark about the planned reforms.
Register for free to continue reading
Registration is a free and easy way to support our truly independent journalism
By registering, you will also enjoy limited access to Premium articles, exclusive newsletters, commenting, and virtual events with our leading journalists
Already have an account? sign in
Register for free to continue reading
Registration is a free and easy way to support our truly independent journalism
By registering, you will also enjoy limited access to Premium articles, exclusive newsletters, commenting, and virtual events with our leading journalists
Already have an account? sign in
Join our new commenting forum
Join thought-provoking conversations, follow other Independent readers and see their replies