Theresa May called a general election to bury Tory expenses investigation, says Dennis Skinner MP
Fifteen police forces are currently considering charges against more than 30 candidates for failing to properly declare how much they spent during the 2015 general election campaign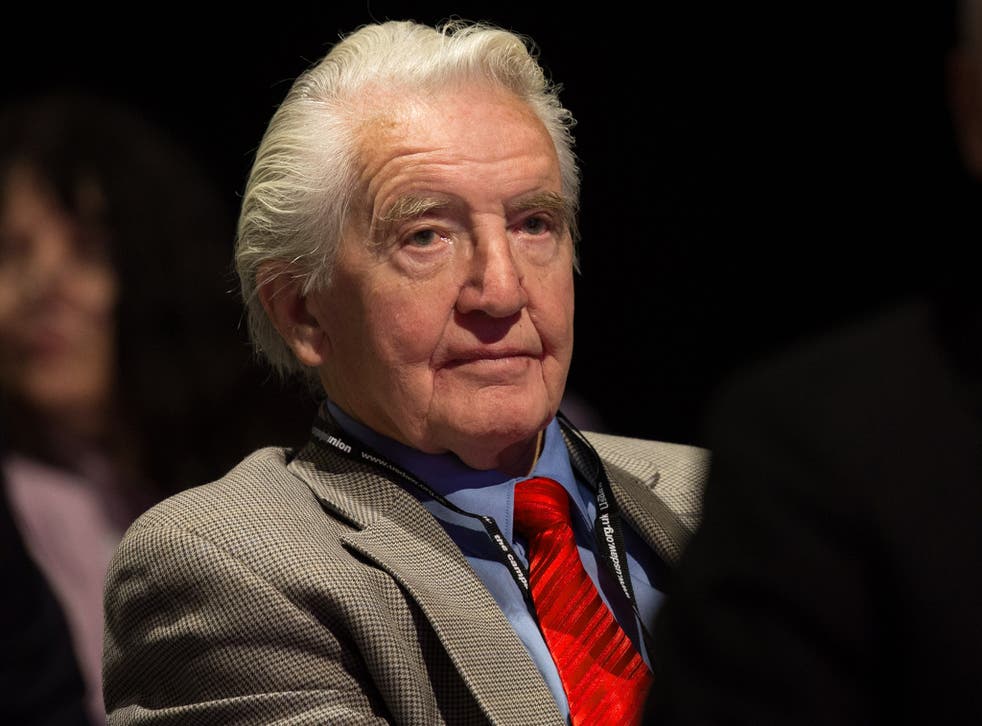 Theresa May called the general election to bury an investigation into Conservative candidates' election expenses, the veteran MP Dennis Skinner has claimed.
The Prime Minister said the election was called to give the Prime Minister a greater mandate to secure a Brexit deal.
"Our opponents believe because the Government's majority is so small that our resolve will weaken and that they can force us to change course," Ms May said as she announced her decision to go to the polls.
But Mr Skinner, who has represented the Derbyshire town of Bolsover since 1970, said he did not credit "this fairy story put forth by Tedious Theresa".
"It's quite clear: [she called an election] because the Crown Prosecution Service are due to make a decision on Tory election expenses" he told the i newspaper.
Fifteen police forces are currently considering charges against more than 30 candidates for failing to properly declare how much they spent during the 2015 general election campaign.
Theresa May in quotes

Show all 10
During a fiery Prime Minister's Questions earlier this week, Mr Skinner, who is affectionately known as the "Beast of Bolsover", asked whether candidates currently under criminal investigation would be able to stand in the 8 June election.
"Will the Prime Minister give a guarantee that no Tory MP who is under investigation by the police and the legal authorities over election expenses in the last general election be a candidate in this election?" he said.
"Because if she won't accept that, this is the most squalid election campaign that has happened in my lifetime."
The Prime Minister replied that she would "stand by all the Conservative MPs who are in this House", regardless of whether they were being investigated by the CPS.
Dennis Skinner calls out Theresa May over election expenses scandal
A spokesperson for the CPS confirmed to The Independent that any charges would have to be made before 8 June.
Mr Skinner insisted that Labour leader Jeremy Corbyn could defy the polls and take power, drawing analogies between the 2017 campaign former Labour leader Harold Wilson's, 1974 campaign.
He said that the Conservative Prime Minister Ted Heath "thought that he could have an election over one issue: the miner's strike. But elections tend to have a mind of their own. People started talking about employment, schools, and everything else."
Register for free to continue reading
Registration is a free and easy way to support our truly independent journalism
By registering, you will also enjoy limited access to Premium articles, exclusive newsletters, commenting, and virtual events with our leading journalists
Already have an account? sign in
Register for free to continue reading
Registration is a free and easy way to support our truly independent journalism
By registering, you will also enjoy limited access to Premium articles, exclusive newsletters, commenting, and virtual events with our leading journalists
Already have an account? sign in
Join our new commenting forum
Join thought-provoking conversations, follow other Independent readers and see their replies