Deprived Newham watches bemused as council ponders move from £110m building after just three years
'Fiasco' as borough eyes up return to East Ham after vacating area for swanky dockside 'Building 1000'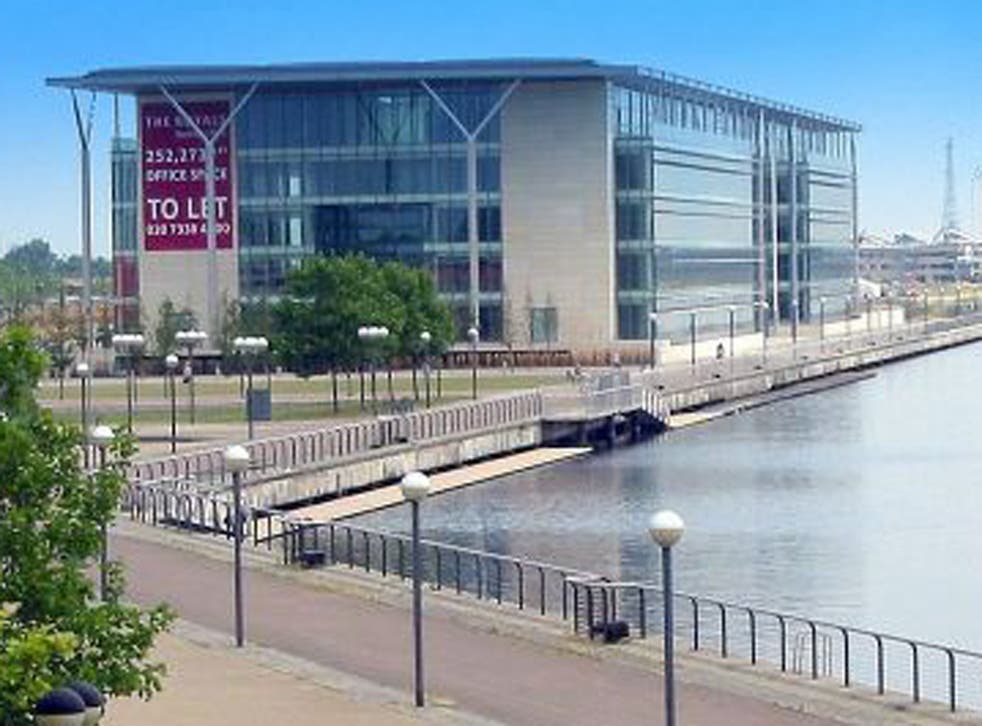 After spending more than £110m on a new home, the occupants would perhaps be expected to stay there for a considerable time.
Yet three years after the second most deprived borough in Britain did just that, Newham council in London is considering moving out of the building it lavished taxpayers money on - designer light fittings alone cost £1,800 each - and back to its old office.
One former councillor called the situation "a total fiasco" as the council prepares to return to East Ham after vacating the area for their swanky dockside 'Building 1000', bought for £92m with a further £18.7m spent on refurbishment. That move, spearheaded by Newham's £81,000-a-year mayor Sir Robin Wales, was completed in 2010.
A serving councillor, speaking on condition of anonymity, told the BBC: "We can't sell the old buildings - we have got empty premises we can't sell. So we are paying for buildings but not using them.
"If someone wanted to move into all of Building 1000 and paid the going rate we would consider going back. Meetings are going on but they are at the officer stage - they are looking into it."
Local government minister Brandon Lewis said: "It's an amazing thing - spending £111m on a building that was argued by Newham to be saving money and yet they are sitting on empty buildings elsewhere. When you spend that sort of money just on light fittings and £111m on a building, residents looking for good quality services and low council tax will rightly be asking difficult questions of the council."
It is not the first financial fiasco that Newham council has been embroiled in. The borough's London Pleasure Gardens closed last summer five weeks after it opened at a cost of more than £4m.
Mike Law, a former Newham councillor turned local blogger, told the Independent: "The only reason Wales wanted a luxury building was to entertain Olympic officials. This whole situation is no surprise to the people of Newham.
He added: "It's a massive bungle. How can they say the taxpayer is going to be getting value for money by leasing Building 1000 out when the very reason they moved in there was allegedly to save money?
"It's a total fiasco and the council will never recoup the money."
Only Tower Hamlets at 32.8 per cent has a higher percentage of residents in income-deprived families than Newham, at 32.7 per cent according to the most recent English Indices of Deprivation report.
The Labour-run council "might" rent Building 1000 but has no plans to sell it. A spokeswoman said: "Newham Council moved from 26 different locations to Newham Dockside. The move helped reduce our overall running costs, make efficiencies and make money by letting out our other council buildings."
She added the council had maximised revenue by renting out space to businesses but admitted a reduced council presence was possible.
"Moving to a single head office has enabled us to share facilities and manage resources and will have saved the council almost £50million by next year.
"As the council continues to review its services because of government cuts, we may have less services operating from Newham Dockside. This might result in us renting out the whole building but retaining ownership of the space. However, there are no plans to sell the building at present."
According to the BBC, "concrete plans" to move the housing benefits service from Building 1000 to its old East Ham site are already in place, and a new building will be built.
Register for free to continue reading
Registration is a free and easy way to support our truly independent journalism
By registering, you will also enjoy limited access to Premium articles, exclusive newsletters, commenting, and virtual events with our leading journalists
Already have an account? sign in
Register for free to continue reading
Registration is a free and easy way to support our truly independent journalism
By registering, you will also enjoy limited access to Premium articles, exclusive newsletters, commenting, and virtual events with our leading journalists
Already have an account? sign in
Join our new commenting forum
Join thought-provoking conversations, follow other Independent readers and see their replies