Diane Abbott received almost half of all abusive tweets sent to female MPs before election, poll finds
Ms Abbott said the 'volume' of abuse she receid was 'debilitating, corrosive and so upsetting'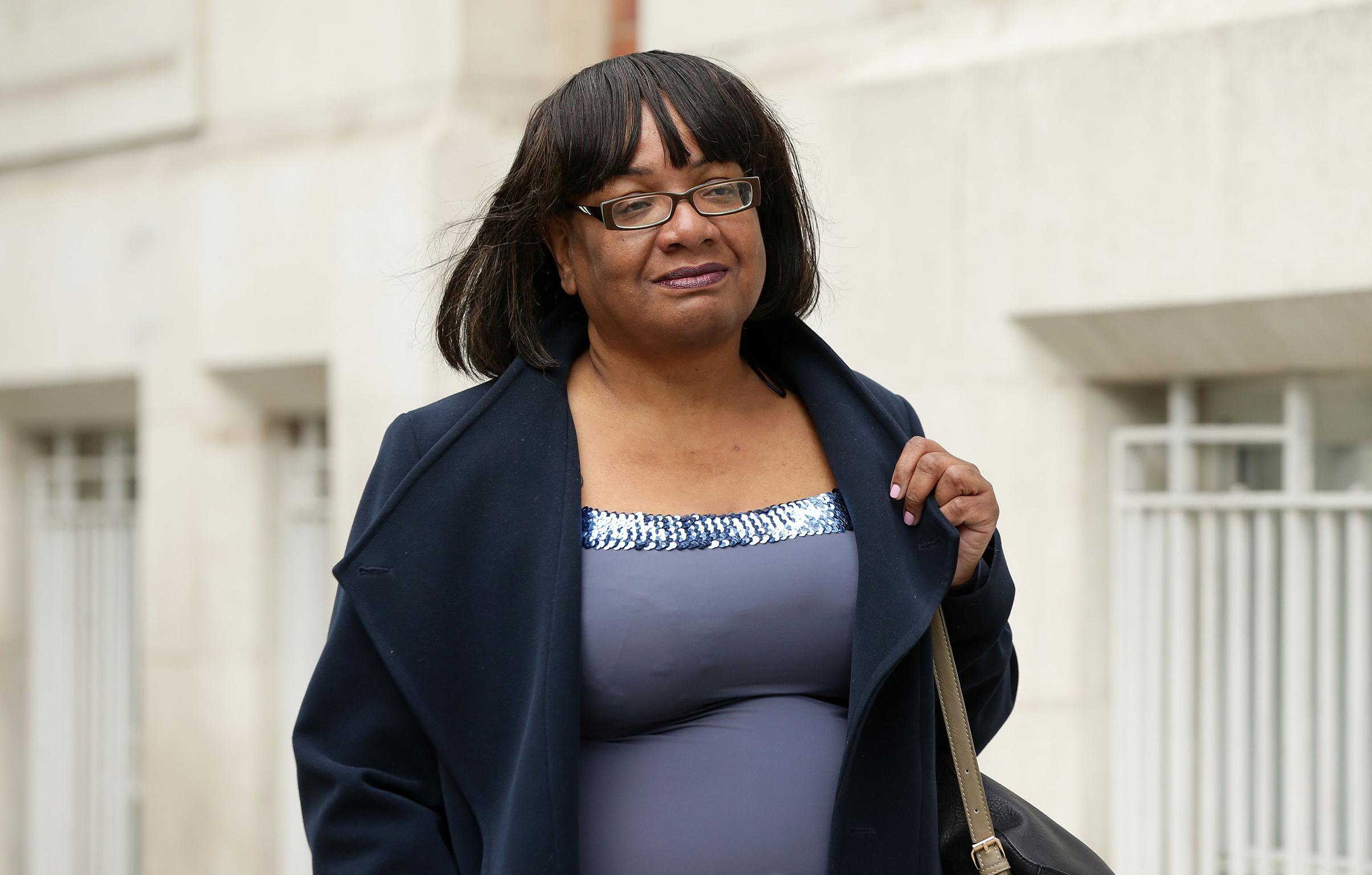 Labour Shadow Home SecretaryDiane Abbott was the victim of almost half the abuse directed at women MPs on Twitter during the 2017 election campaign, according to Amnesty International research.
Ms Abbott temporarily stood down in the last days of the campaign for health reasons, and has since highlighted the extraordinary levels of racist and sexist abuse she receives daily on the website.
She received ten times more abuse than any other individual MP in the six weeks before the June 8 vote.
Human rights researcher Azmina Dhrodia, who published the report, looked at almost a million tweets sent in the first half of the year.
She found Black and Asian female MPs were sent 35% more abusive messages than white MPs.
Ms Abbott told the report's authors: "It's the volume of it which makes it so debilitating, so corrosive, and so upsetting. It's the sheer volume. And the sheer level of hatred that people are showing."
She said she was "not entirely surprised" but found it "sickening to see it in figures".
"It's highly racialised and it's also gendered because people talk about rape and they talk about my physical appearance in a way they wouldn't talk about a man. I'm abused as a female politician and I'm abused as a black politician."
Former SNP MP Tasmina Ahmed-Sheikh, who lost her seat at June election, said her family had raised the issue of social media abuse with her, even questioning whether she wanted to be an MP. "Internally, it hurts a lot. It really, really hurts a lot. It's personal," she said.
Labour's Shadow Foreign Secretary Emily Thornberry, who also received large amounts of online abuse during the election campaign, said it had risen in response to appearances in the media.
"Twitter can be a scary place for women online," Ms Dhrodia said. "Whether women use social media platforms as public figures or for personal use, the threat of abuse is all too real and it is having a silencing effect on women's participation online and in the public sphere."

Join our commenting forum
Join thought-provoking conversations, follow other Independent readers and see their replies