Diane Abbott election result: Senior Labour MP increases her majority by 11,000 despite fierce negative press
Ms Abbott wins 75 per cent of votes just day after stepping aside as shadow Home Secretary due to concerns over her health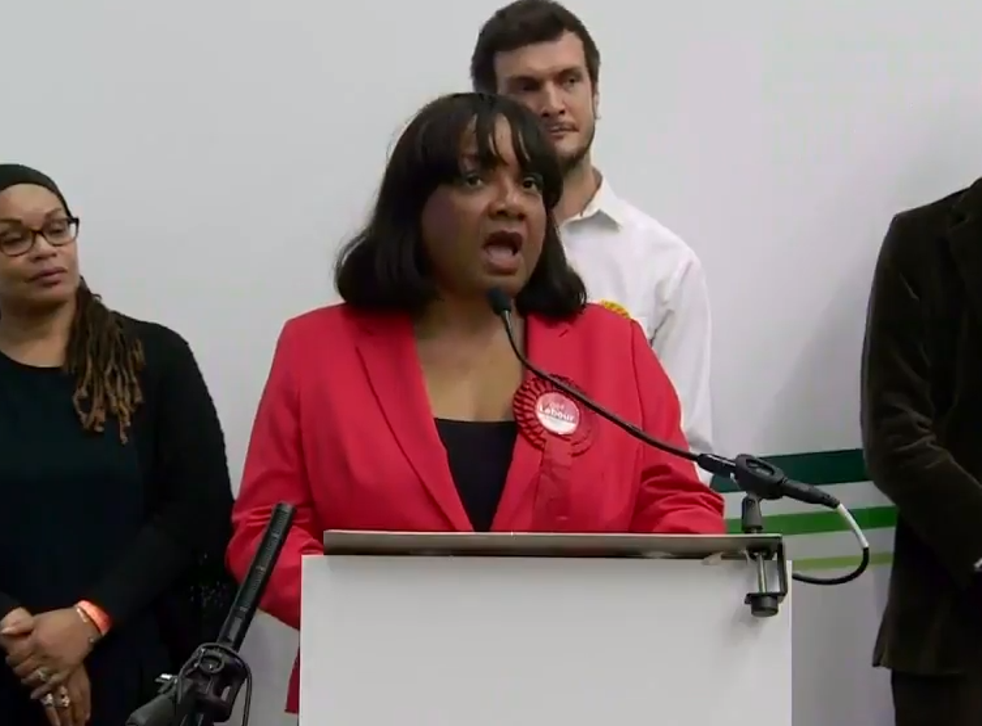 Diane Abbott has increased her already impressive majority in Hackney North and Stoke Newington by 11,000, despite an onslaught of negative press in the weeks prior to the election.
The Labour MP won 42,265 votes, 75 per cent of the total count, just a day after she stepped aside as shadow Home Secretary due to concerns over her health and following a series of gaffes and difficult interviews in recent weeks.
Ms Abbott said she was "humbled" by the number of votes she received, tweeting: "Humbled to receive an increased majority of over 35,000 in Hackney North & Stoke Newington. A vote for hope and a better Britain."
In her victory speech, the MP said Labour had been "vindicated".
"The Conservative Party fought a campaign characterised by the politics of personal destruction," she said.
"And yet the British people have seen past that and in Hackney they have responded to Labour's positive campaign that addresses the issues whether it be the NHS, the housing crisis or the benefit cuts.
"We have fought a positive campaign and we have been vindicated."
It was announced on Thursday that Ms Abbott would be replaced by Lyn Brown, who was serving as the party's shadow policing minister. Jeremy Corbyn said at the time Ms Abbott had done "a good job" but was "not well today".
General Election 2017: Big beasts who lost their seats

Show all 7
Earlier in the week, Ms Abbott had struggled to recall the contents of a report on counter-terror policing during an appearance on Sky News. She had also failed to recall the cost of Labour's policy to hire more police officers during an awkward interview with LBC radio earlier in the campaign.
Her win came as Labour Leader Jeremy Corbyn increased his majority in Islington North by 10,430 votes, while shadow Foreign Secretary Emily Thornberry won 30,188 votes in Islington South and Finsbury, with a majority of 20,263.
Home Secretary Amber Rudd received a majority of just 346 in her seat, while Ben Gummer, the Cabinet Office minister and co-author of the Tories' election manifesto, and Jane Ellison, the financial secretary to the Treasury, both lost their seats to Labour opponents.
Join our new commenting forum
Join thought-provoking conversations, follow other Independent readers and see their replies