Diane Abbott labelled a 'sell-out' for sending her son to private school as Labour reshuffle fall-out continues
Jonathan Reynolds hits back at Shadow International Development Secretary after she described him and other rebel MPs as career politicians 
Matt Dathan
Online political reporter
Thursday 07 January 2016 13:50 Comments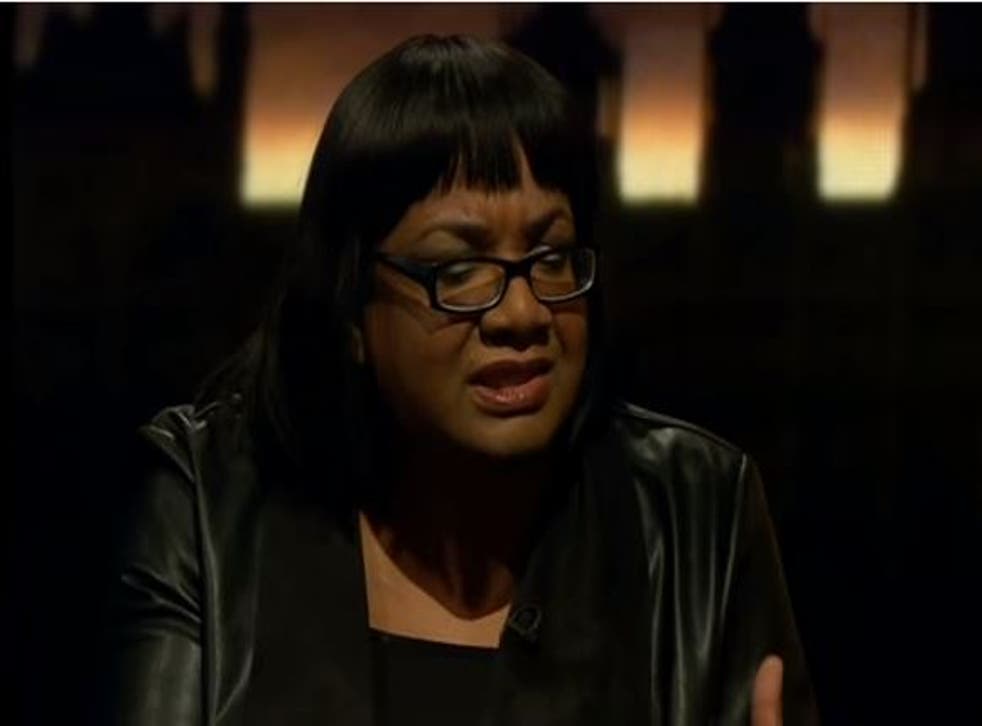 Diane Abbott has been labelled a "sell-out" for sending her son to a private school after she hit out at shadow ministers for resigning from the Shadow Cabinet in protest at Jeremy Corbyn's reshuffle.
She suggested that the sacked Shadow Culture Secretary Michael Dugher and Jonathan Reynolds, who quit the frontbench on Wednesday, were removed by Mr Corbyn because they were career politicians who had no experience outside of Westminster.
Mr Reynolds responded immediately, accusing Ms Abbott of hypocrisy over her decision to send her son to a fee-paying school and telling her that he was a trainee solicitor before he became an MP in 2010.
Speaking on Newsnight, Ms Abbott said: "If you look at Jonathan Reynolds, if you look at Mr [Michael] Dugher, if you look at some of these others, what do they have in common? They are all former special advisers,
"And what you are seeing is people who came up under a certain system.
"You did politics at university, you became a special adviser, you became an MP, you became a minister, who are rightfully upset, because Jeremy has brought a whole lot of new energy and new people into politics."
Stephen Doughty, who also resigned from the frontbench in protest at the sacking of Pat McFadden, the shadow Europe minister, tweeted:
It comes after the Labour leadership was heavily criticised for its handling of the reshuffle, which became the longest reshuffles in living memory and was described as "divisive" and "petty".
Mr Corbyn was accused of widening the north-south divide in the party by side-lining northern MPs such as Mr Dugher and Mr McFadden and promoting the likes of Emily Thornberry, whose constituency neighbours his north Islington seat.
He also faced controversy after it emerged Ms Thornberry - an anti-Trident MP who was appointed Shadow Defence Secretary - accepted donations from a law firm facing disciplinary action over its role in an inquiry into allegations of murder and torture by British soldiers.
Shadow Chancellor John McDonnell dismissed the criticisms and labelled the three shadow ministers who resigned as being drawn from a "narrow right-wing clique".
Register for free to continue reading
Registration is a free and easy way to support our truly independent journalism
By registering, you will also enjoy limited access to Premium articles, exclusive newsletters, commenting, and virtual events with our leading journalists
Already have an account? sign in
Join our new commenting forum
Join thought-provoking conversations, follow other Independent readers and see their replies