It's fine to call In voters 'Remainiacs', Ukip's new leader Diane James says
The new leader had pledged to be more professional and moderate her language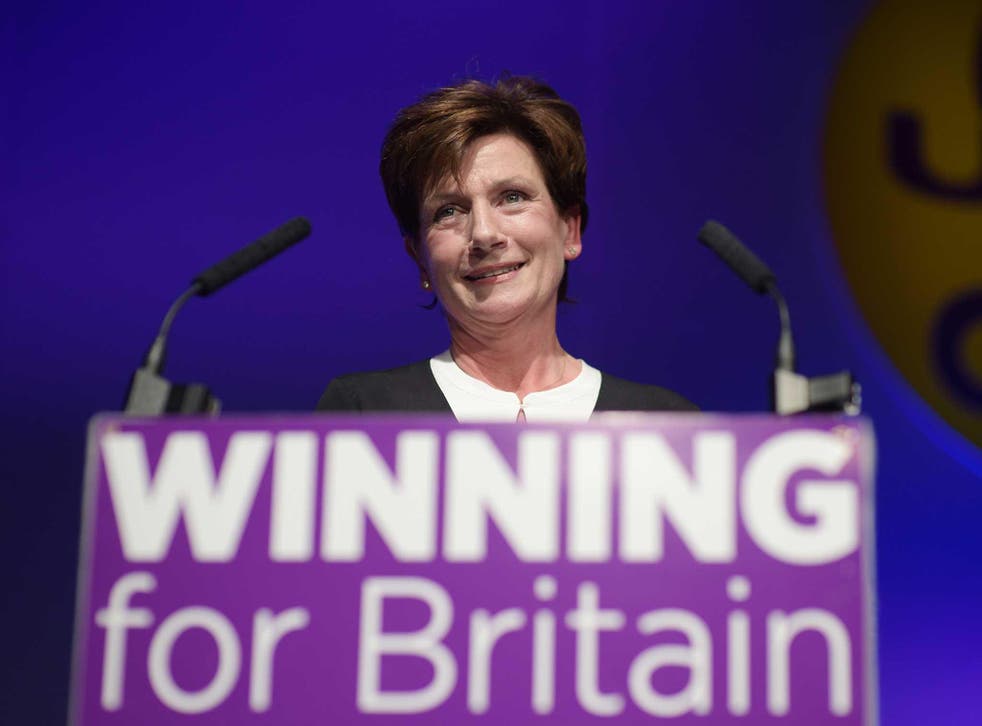 Ukip's new leader has dismissed suggestions that it is rude to refer to supporters of staying in the European Union as "Remainiacs".
Diane James used the term, beloved of some Leave supporters online, twice in her acceptance speech after she won the leadership of her party, succeeding Nigel Farage.
She also used the speech to announce that she would make Ukip more professional, suggesting that her "language will be different" to that used by Nigel Farage in the past.
Asked by the Independent whether she considered referring to In voter as "Remainiacs" to be unprofessional or rude, she said she did not.
"Remaniacs?! What's wrong with Remainiacs in terms of professionalism? I don't consider it rude at all," she said.
"They even refer to themselves as the remanics. If they want to use their own phrase I'll use that instead."
Ms James also said claims that Ukip had problems with sexism should be dispelled by her election.
"Yes, the new leader is a female. That might shock some of you. It's going to dispel all the issues, I hope, about chauvinism and misogyny and such," she said.
She added that said the party had the strongest rules for preventing people with chauvinistic views from becoming candidates.
EU referendum - in pictures

Show all 18
"It's not 100 per cent but its hellishly better than any of the other parties have got in place," she said.
Ms James won the Ukip leadership with 47 per cent of the vote, beating second placed Lisa Duffy, who won 25 per cent.
The result was announced at Ukip's annual conference in Bournemouth, its first such gathering since the Brexit vote
Join our new commenting forum
Join thought-provoking conversations, follow other Independent readers and see their replies