Diego Garcia: Investigation into Government complicity in CIA programme is 'expedient on grounds of national security', says senior MP
Conservative MP Andrew Tylie said the 'full truth' of whether there was British knowledge of the practice may now never be known.
Cahal Milmo
Thursday 10 July 2014 17:43 Comments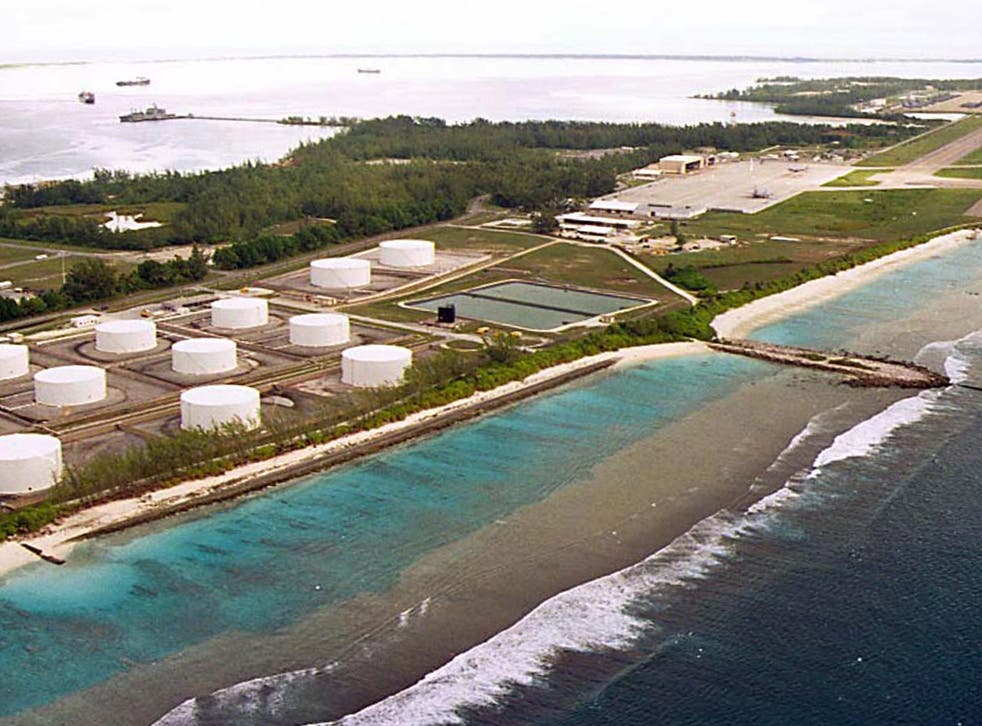 A senior MP has called for a far reaching investigation into the extent of British complicity in the CIA's extraordinary rendition programme, following the revelation that flight records from the Indian Ocean territory of Diego Garcia have been lost.
Andrew Tyrie, a leading campaigner for British accountability on extraordinary rendition, said the admission on Wednesday by the Foreign Office that flight logs for American aircraft using the UK-owned island had been destroyed meant the "full truth" of whether there was British knowledge of the practice may now never be known.
The Conservative MP and chairman of the Commons' Treasury select committee tabled the question which lead to FCO ministers admitting that flight records for 2002 - the only year in which Washington has admitted extraordinary rendition flights landed in Diego Garcia - had been partially lost due to "water damage".
Mr Tyrie said there was now a pressing need to establish once and for all whether the British government and security services acquiesced in the use of the island for the abduction of post-9/11 terror suspects. Media reports suggest a US Senate investigation due for publication will state that Diego Garcia also hosted a "black prison" for the interrogation of terror suspects with the "full co-operation" of the British government.
In a statement, Mr Tyrie said: "One way or another, the truth will eventually come out. The security services don't want to be involved in these practices. The services want the public to have confidence in them. Accountability is to their benefit. That is why an investigation into extraordinary rendition is not only morally right but expedient on grounds of national security."
The use of Diego Garcia as a stopping point for extraordinary rendition flights was repeatedly denied by previous governments until 2008, when then Foreign Secretary David Miliband announced that fresh information from Washington showed two flights carrying terror suspects - one to Guantanamo Bay, the other to Morocco - had landed there in 2002.
Mr Tyrie said he had asked for the flight records kept by British immigration officials on Diego Garcia in 2008 and been told no such information was available. He added that this week's disclosure that the logs exist after all but are incomplete was yet a further example of the difficulties in establishing the truth about events on Diego Garcia.
He said: "It seems that poor record keeping is once again making it difficult to get to the truth about the UK's country's involvement in the rendition programme."
Register for free to continue reading
Registration is a free and easy way to support our truly independent journalism
By registering, you will also enjoy limited access to Premium articles, exclusive newsletters, commenting, and virtual events with our leading journalists
Already have an account? sign in
Join our new commenting forum
Join thought-provoking conversations, follow other Independent readers and see their replies