Former DWP minister Stephen Crabb admits disability benefit test is 'traumatic'
Ex-Work and Pensions Secretary urges the Government to 'fix' the assessment process for Personal Independence Payments (PIPs)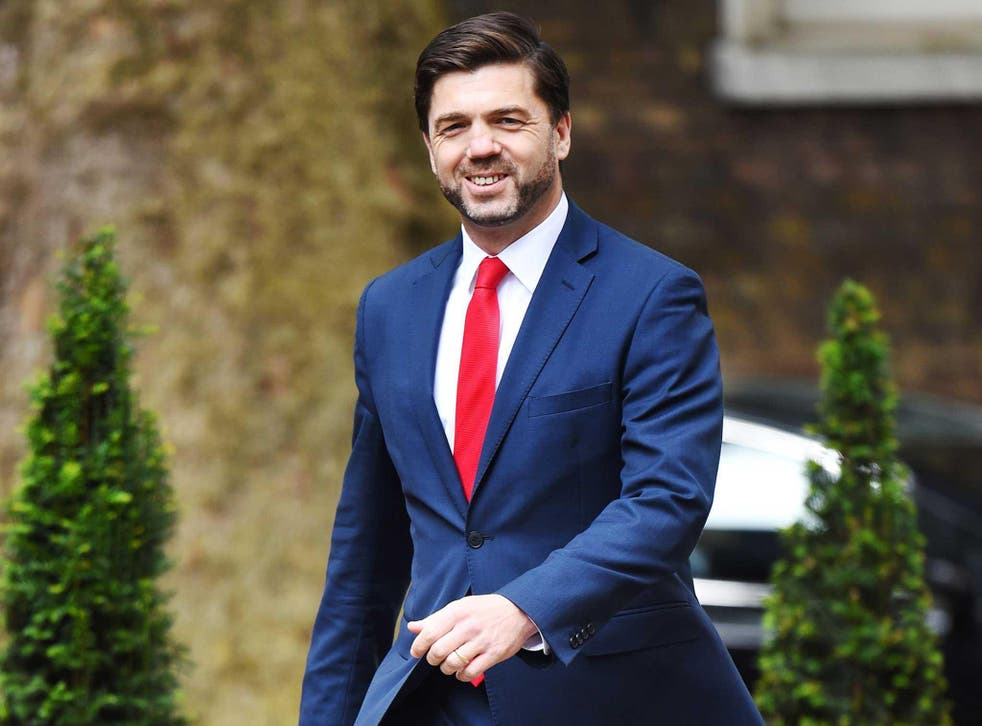 A former Cabinet minister who was responsible for a controversial disability benefit test has admitted it is "traumatic" for applicants.
Stephen Crabb, who was sacked as Work and Pensions Secretary in July, said the Government needed to "fix" the assessment process for Personal Independence Payments (PIPs).
In a TV interview, the former Conservative leadership contender said there had to be system of benefit tests "when you're giving out taxpayers' money".
But he added: "The way it has been done - I see this in my surgeries, every single MP in their surgery sees this - people who felt that the assessment procedure has been traumatic, intrusive, hasn't been a comfortable experience at all. And that's what we've got to fix.
"We need to have a supportive assessment process that obviously comes to the right decision about the kind of money and resource that a disabled person needs."
The comments will cheer campaigners who have long protested that the PIP test is a 'tick box' exercise which fails to properly assess people with a long-term health condition or disability.
They say, for example, that refusing PIP to people on the grounds that they can walk 20 metres does not reflect that their conditions can fluctuate, in different conditions.
Thousands of people – including Paralympians who represented the UK at the Rio Olympics in the summer – have lost their Motability vehicles, after taking the test.
However, the Department for Work and Pensions (DWP) refused to accept the criticism made by the minister who used to head up that very department.
In a statement, it insisted: "Assessments for PIPs are carried out by qualified health professionals who combine their clinical knowledge with an understanding of the fact that not everyone with the same disability is impacted [upon] in the same way.
"Decisions are made following the consideration of all information provided by the claimant, including any supporting evidence from their GP or medical specialist."
In March – after a backbench Tory revolt – Mr Crabb scrapped George Osborne's plans to cut PIP to raise £4.4bn by 2020, which would have resulted in 370,000 people losing £3,500 a year.
Despite that, the gradual replacement of Disability Living Allowance with PIPs, from 2013, is still designed to slash 20% from the bill for the benefit.
After huge backlogs at the start left left thousands waiting to be paid, the Commons Public Accounts Committee described the launch as "nothing short of a fiasco", which had failed "some of the most vulnerable".
Despite the intention to cut costs, the independent Institute for Fiscal Studies calculated that the introduction of PIP would end up costing the taxpayer more.
Mr Crabb's criticisms came in an interview for BBC Wales' Week In Week Out programme, his first since Theresa May dismissed him.
In the programme, a whistle-blower, a nurse with 25 years' experience who worked for assessment company Capita, warned assessors lacked the right skills to test some disabilities.
He said: "Perhaps somebody with a very physical condition like MS should be assessed by somebody like an occupational therapist, or physiotherapist.
"Somebody with severe mental health difficulties by a psychiatrically trained person - but that doesn't happen."
But Capita said staff were suitably equipped and supported to carry out assessments and on-going training was provided.
Join our new commenting forum
Join thought-provoking conversations, follow other Independent readers and see their replies