Disabled people 'shut out' of parliament as doubt hangs over government financial support
Exclusive: Labour frontbenchers are urging ministers to reinstate the Access to Elected Office Fund without delay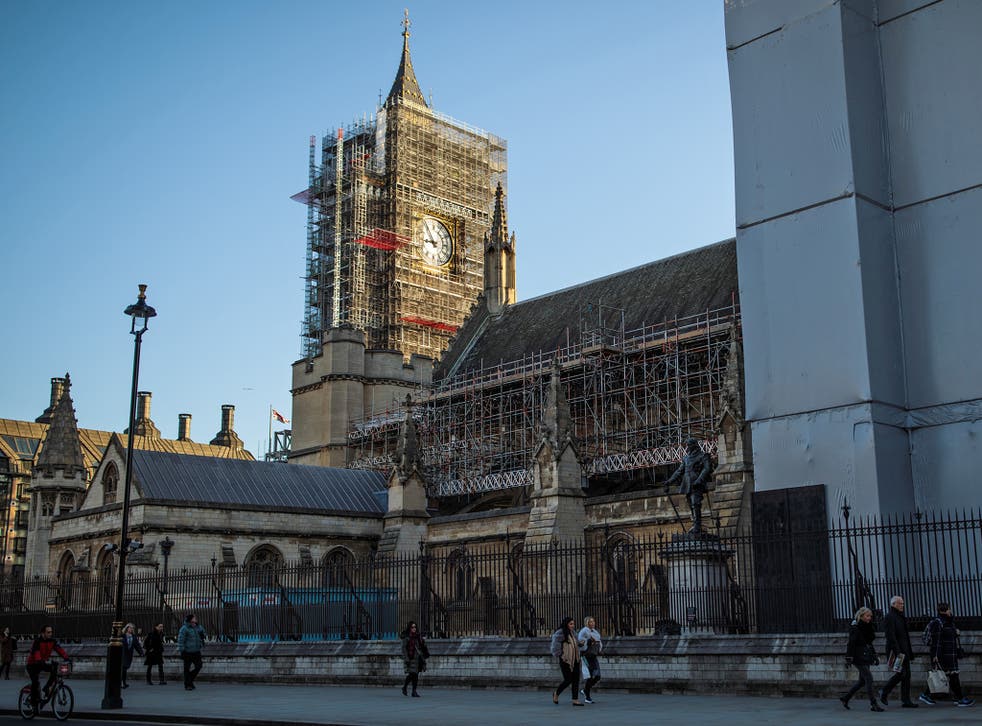 The government has been accused of shutting disabled people out of elected office by delaying the return of a dedicated fund to help people stand for parliament.
A group of Labour frontbenchers has urged ministers to reinstate the Access to Elected Office Fund without delay, which was set up under the coalition government to give grants of up to £40,000 to disabled candidates for additional costs such as transport or sign language interpreters.
The vital fund was frozen for review in 2015, and Penny Mordaunt, the women and equalities minister quietly announced a further 12-month consultation earlier this month.
Candidates will be able to draw from a £250,000 fund for upcoming local elections but critics warned this must not be used to kick the issue of a long-term solution into the long grass.
Parliament only has five openly disabled MPs, including Labour MP Marsha de Cordova, who is partially sighted, and Tory education committee chair Robert Halfon, who has cerebral palsy.
In a letter to Ms Mordaunt, co-signed by Ms Cordova, shadow voter engagement minister Cat Smith and shadow women and equalities minister Dawn Butler, Labour said: "It is vital that the government finds a long-term solution to improve the substantial underrepresentation of disabled people in public life.
"This 12 month public consultation period cannot be used as a way to defer government responsibility and kick this into the long grass.
Blind man reduced to tears after London commuters refuse to give up disabled seats for him and his guide dog
"Whilst all political parties can do more to reduce barriers facing disabled candidates, the extra campaign costs they incur as a result of their disability should be met by the government and not by political parties.
"The Access to Elected Office fund must be fully restored without further delay."
Ms Smith told The Independent that delaying the decision added to "a catalogue of policies that have failed disabled people" by the government.
She added: "Disabled people are shockingly underrepresented in public life and without additional financial support many talented candidates are prevented from standing for public office.
"If the Tories are serious about delivering a fair and equal society, they will restore the fund as a matter of urgency."
David Buxton, who was the first deaf sign language-using parliamentary candidate in 1997, said the cost of paying for interpreters had dissuaded him standing for the Liberal Democrats in the upcoming Lewisham East by-election.
Disabled Coldplay fan crowd-surfs in wheelchair to play on stage with Chris Martin
Mr Buxton, who co-founded Liberal Democrats Disability programme, said: "I know the area well, having lived and worked there for years.
"The hindrance was that I was unable to find enough funds to pay for BSL/English interpreters during the by election campaign, so I decided not to send the application an hour before the closing date."
He urged the government to reinstate the fund to allow him a final chance to stand for the next election, after 30 years of working in politics.
He went on: "To date, parliament has only 5 disabled MPs in spite of the fact that Britain has nearly 20 per cent of people having a disability.
UK news in pictures

Show all 50
"In other words, parliament could have 125 disabled MPs.
"parliament should be seen as positive, strongly diverse and well represented across all communities, fully embracing diversity, equality and inclusion".
Ms Mordaunt said the disabled population in parliament was "not sufficiently represented" but placed the burden on political parties to bring about change.
Announcing the consultation in a statement earlier this month, she said: "The prime responsibility for this would sit with political parties themselves.
"However, within this, there will be ways the government can help too, for example by looking at extending the support we already provide in other areas such as employment to enable other activities such as volunteering or representing their communities."
She added: "While this work is ongoing we want to ensure that disabled people can run for office, so we are announcing a fund of up to £250,000 to support disabled candidates, primarily for the forthcoming English local elections in 2019.
"We will set out further details about the scheme in the near future and any measures taken to ensure such costs are not considered to be part of a candidate's election expenses."
A Government Equalities Office spokesperson said: "The first announcement the new Minister for Women and Equalities made was for £250,000 to support disabled candidates for elections held over the next 12 months.
"This is so disabled candidates are not disadvantaged while the situation is improved.
"We are not consulting for 12 months, but instead will work with disabled people's organisations and political parties to ensure every disabled person who wishes to run for office can.
"There is a role for government but the prime responsibility and financial burden lies with political parties themselves. They must properly support disabled candidates, and we will help them do that."
Join our new commenting forum
Join thought-provoking conversations, follow other Independent readers and see their replies