Government pledges to tackle 'prejudices' stopping people with disabilities from being employed
'With all the evidence showing that work is a major driver of health, this is a big opportunity'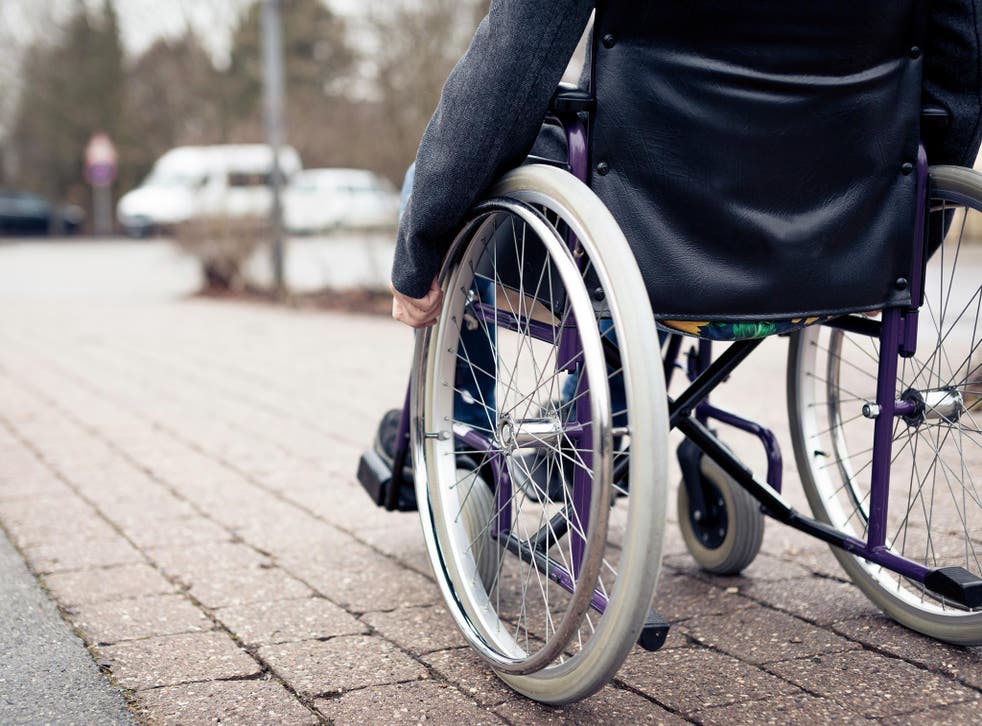 Ministers are promising to confront the "prejudices and misunderstandings" preventing people with disabilities and long-term health conditions from finding work with the publication of wide-ranging proposals to help more back into employment.
The health and work green paper is intended to highlight how early treatment for mental and physical conditions can help keep people in work, to the benefit of their health and social wellbeing, while easing pressure on the NHS.
Among the measures planned is a review of the system of statutory sick pay and GP "fit notes" to encourage people to make "phased" returns to work as they recover.
The Government is consulting on reform of the Work Capability Assessment tests for disability benefits to deliver more "targeted and personalised" support for claimants.
Employers will be encouraged to work with staff with long-term conditions to stop them falling out of work while Jobcentre Plus work coaches will help direct claimants to therapy.
Work and Pensions Secretary Damian Green said the Government was determined to adopt a bold approach.
"This green paper marks start of our action to confront the attitudes, prejudices and misunderstandings that, after many years, have become ingrained within the welfare state, within the minds of employers and across wider society," he said.
Mark Atkinson, chief executive at disability charity Scope, welcomed the publication of the green paper but said it must lead to concrete action.
"Disabled people are twice as likely as the general public to be unemployed," he said. "For this consultation to succeed it must lead to real changes in policy, legislation and employer attitudes."
However, Labour said that it was the Conservatives' "disastrous" social security which had resulted in a widening of the "disability employment gap".
Shadow work and pensions secretary Debbie Abrahams said: "For Damian Green to claim that this Tory Government is confronting the negative attitudes and prejudices that it has spent six years encouraging is ridiculous.
"It is an insult to the hundreds of thousands of disabled people who have been on the receiving end of their callous social security regime."
With the additional cost to the NHS of treating long-term conditions that keep people out of work estimated at £7 billion per year, Health Secretary Jeremy Hunt said it was essential to address the issue.
"With all the evidence showing that work is a major driver of health, this is a big opportunity - to make sure that people get the support they need, improve their health and benefit the NHS all at the same time," he said.
UK news in pictures

Show all 50
NHS England chief executive Simon Stevens said: "The evidence is now clear that early treatment for mental and physical health problems helps working age adults get and keep well-paying jobs, and this in turn positively improves their own health and social wellbeing. So for most people, health and work are a virtuous circle."
Other proposals in the paper include the development of large- scale trials looking at how disabled people and those with long-term conditions can be helped back into work - with a specific focus on mental health and musculo-skeletal conditions.
Ministers also want to create a "disability confident business leaders group" to increase engagement by employers and to recruit 200 "community partners" into Jobcentre Plus, bringing in expertise from the voluntary sector.
Join our new commenting forum
Join thought-provoking conversations, follow other Independent readers and see their replies