Divide and rule: How race politics has poisoned Tower Hamlets
John Ware, the acclaimed broadcaster who has studied the London borough, explains the forces behind last week's bitterly contested election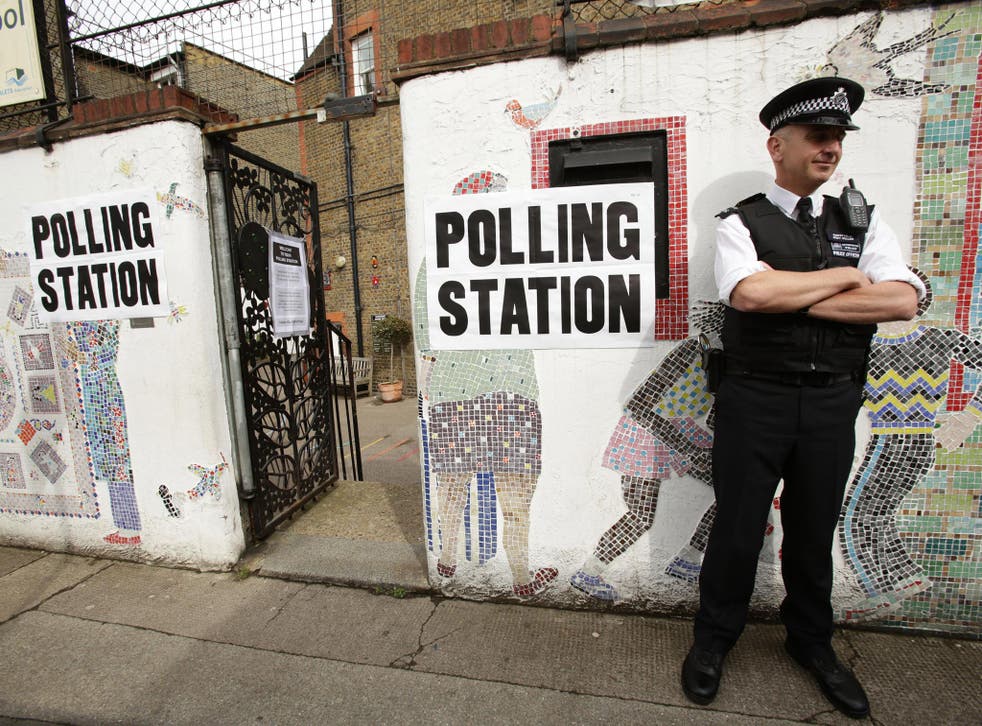 Overcome with emotion at winning a second term, in the early hours of last Saturday, the Mayor of Tower Hamlets broke down. Choking back the tears, Britain's first directly elected mayor of Asian heritage said: "People say I'm a racist, I'm sectarian ... it saddens me ... I'm sorry I'm emotional ... I'm emotional because what I seek from you is fairness."
Lutfur Rahman sees himself as the victim both of a relentlessly hostile media and his former party, Labour, which dumped him as its mayoral candidate in 2010.
He says he was never given the chance to disprove the allegations that he rigged his selection and that he became the willing servant of an Islamist entryist organisation based at the East London Mosque which, like the Militant Tendency of the 1980s, sought to infiltrate the party.
One thing is clear, though: the Mayor is not a racist. "I grew up with black kids and white kids," he sobbed. "I grew up with Jewish kids, Christian kids, people of no faith."
Yet while Mr Rahman can't take it when he's accused of racism, some of his supporters seem happy to dish it out.
Here, for example, are comments from one supporter's Facebook page, adorned with pictures of the Mayor: "Zionists are the root cause of all the evil on this planet right now Zionists are filthy animals with total depravity of any form of decent humanity.
"Behaviour of those who are descendants of Pigs and Monkeys (Zionist). Zionist filth!"
In pictures: Local and European election results 2014

Show all 34
Most Jews see themselves as Zionists, including the many who accept that great damage has been done by messianic West Bank settlers to the founding ideal of Zionism as a mainly secular movement to liberate Jews from widespread European persecution.
The Mayor's own Gandhi-like watchwords are "One Tower Hamlets" and "No Place for Hate". Yet the divisive politics of Tower Hamlets are producing monsters.
And what of those who are directly part of the Mayor's political machine – such as key campaigner KM Abu Taher Choudhury? He edits the weekly Bangla News, whose front page railed against four Labour councillors, two of them Bangladeshis, for criticising the Mayor on the BBC's Panorama: "Who is really uniting the borough? Tower Hamlets Labour leaders: they still think they rule an empire in which the Asians behave like the White man wants."
Mr Choudhury has been a long-serving state school governor. The Mayor appointed him to sit on his Fairness Commission and he is also a winner of a "Community Diversity award" as "a best community leader". What, one wonders, were the losers like?
Then there's the Mayor's right-hand man, Cllr Alibor Choudhury. Like the Mayor, he left Labour and during the campaign turned on his former mentor – the Mayor's rival John Biggs – accusing Biggs of racism after he said that the Mayor's "primary policy focus" had been the "concerns of one community – the Bangladeshi community".
In the council chamber Cllr Choudhury also accused a Labour councillor who was wearing a black cardigan of being a fascist: "Oswald Mosley had the black shirts in the 30s; John Biggs has the black cardigans." Cllr Jackson was wearing the black cardigan in mourning for her ex-husband whom she had just buried. Cllr Choudhury did at least apologise, saying he was "mortified" by his "ill-advised" remark.
There is a yawning gap between the Mayor's rhetoric on the "oneness" of this very diverse borough – and the divisiveness of some of its politicians.
In his victory speech, flanked by his newly elected councillors – all Bengalis and all but one, male, the Mayor again emphasised he was Mayor for all Tower Hamlets. True, he will have won some non-Bangladeshi votes but his core vote remains the Bangladeshi community who represent only 32 per cent of the borough.
It's hard not to suspect that the Mayor's team played the race card in the hope that it would maximise his core Bangladeshi vote – through fear and also through seeing him as the victim of discrimination when he says he's doing his best for everyone.
But the Mayor also resorted to the race card – accusing the BBC of having a "racist and islamophobic" agenda merely because we scrutinised his governance of Tower Hamlets. He insists the way he has run the borough is no different from other directly elected mayors. But that is not so.
He is the first mayor to fund faith directly from local taxes, which some Bangladeshis themselves believe is potentially divisive.
Although money is going to synagogues and churches, so far most applicants have been mosques since Muslims are by far the most active faith group in the borough.
Lutfur Rahman is also the only mayor who has given grants to the media – over £50,000 to Bangla TV stations and newspapers whose coverage has been flattering; and to run a weekly council newspaper which the Government says has constantly promoted him and his party; and to create a logo using not just his name but also his photo – even on council dust carts.
He's also employed more advisers than other mayors, whilst also being the least willing to submit to questioning from the Overview & Scrutiny Committee – despite claiming to uphold "highest standards of probity and transparency". This forum was intended as a check and balance against a directly elected mayor's greater personal power.
In particular, the Mayor refused to appear before the committee to answer questions about his large increase in grants to Somali and Bengali voluntary organisations at the expense – overall – of other voluntary organisations.
The Mayor has categorically denied opposition claims that he skewed the grants to help him maximise his core vote, insisting he awarded them solely on the basis of need. Our evidence on how these grants were awarded is now the subject of an investigation by government-appointed auditors who are also probing the award of contracts and the sale of council property.
Some of the Mayor's largest grant increases went to organisations linked to the Islamic Forum of Europe which has said it wants to change the "very infrastructure of society, its institutions, its culture, its political order and its creed ... from ignorance to Islam", but which the Mayor has described as having a "progressive social agenda."
As the Government's independent reviewer of its strategy to counter extremism, Lord Carlile thought the opposite, believing it divisive and reactionary. And while the IFE's opposition to violent jihad in Britain is firm, the same cannot be said about its approach to some foreign violent jihadist campaigns, judging by some unprogressive preachers hosted by the East London Mosque – the IFE's base.
There is no suggestion that the Mayor is himself a fundamentalist. But he remains largely reliant on a fairly narrow and significantly faith-based core. Professor Michael Keith, former Labour leader of Tower Hamlets, says the Mayor's popularity "speaks more to the strengths of community networks, Sylheti ties and the mobilising forces of his political machine."
There are credible reports that this political machine intimidated voters at polling stations and council staff at the count. The Electoral Commission is investigating but a Mayoral adviser warned that the civil war that started in the borough's Labour group will "spill out onto the streets" if the result is not accepted.
Alarmed at just how divisive politics in Tower Hamlets has become, Professor Keith – now Director of the Centre on Migration, Policy and Society at Oxford – fears for the future of the East End. As he says, politics there are not a pretty sight.
John Ware reported and presented 'The Mayor and Our Money' for the BBC's 'Panorama' on behalf of Films of Record
An East End upbringing, heritage and acromony
Lewis Smith
Luftur Rahman was the Labour candidate in the 2010 Tower Hamlets mayoral race until the party deselected him in acrimonious circumstances. A matter of weeks later, he won as an independent with more than half the vote.
Deselection had followed a series of allegations about vote-rigging and claims he had links to the Islamic Forum of Europe, accusations that persist today. The 2010 campaign, like this year's, was marred by claims of mud-slinging and dirty tricks.
Before standing as mayor he had been a councillor from 2002 for Spitalfields and Banglatown and before that he had been active in the local community in other roles. He was a founding member of the Phoenix Youth Project and the Keen Students School.
His Bangladeshi heritage, he has said, is what gave him his "sense of collective responsibility and stability, and the importance of being part of a community, a society".
Having been born in the city of Sylhet in what was then East Pakistan but became Bangladesh in 1971 after a brief war of independence, most of his childhood was spent in Tower Hamlets - at a time when racial abuse for the Bangladeshis living there was pretty much routine.
Mr Rahman went to East End primary and secondary schools before studying law at City University. He qualified as a solicitor but gave up his job at a local practice to stand for mayor.
Register for free to continue reading
Registration is a free and easy way to support our truly independent journalism
By registering, you will also enjoy limited access to Premium articles, exclusive newsletters, commenting, and virtual events with our leading journalists
Already have an account? sign in
Join our new commenting forum
Join thought-provoking conversations, follow other Independent readers and see their replies