Dominic Cummings lockdown trip 'witnesses' complain to police watchdog about investigation
Downing Street urged to prove evidence of Johnson adviser's whereabouts after new Durham sightings reported
Conrad Duncan
Thursday 06 August 2020 22:09 Comments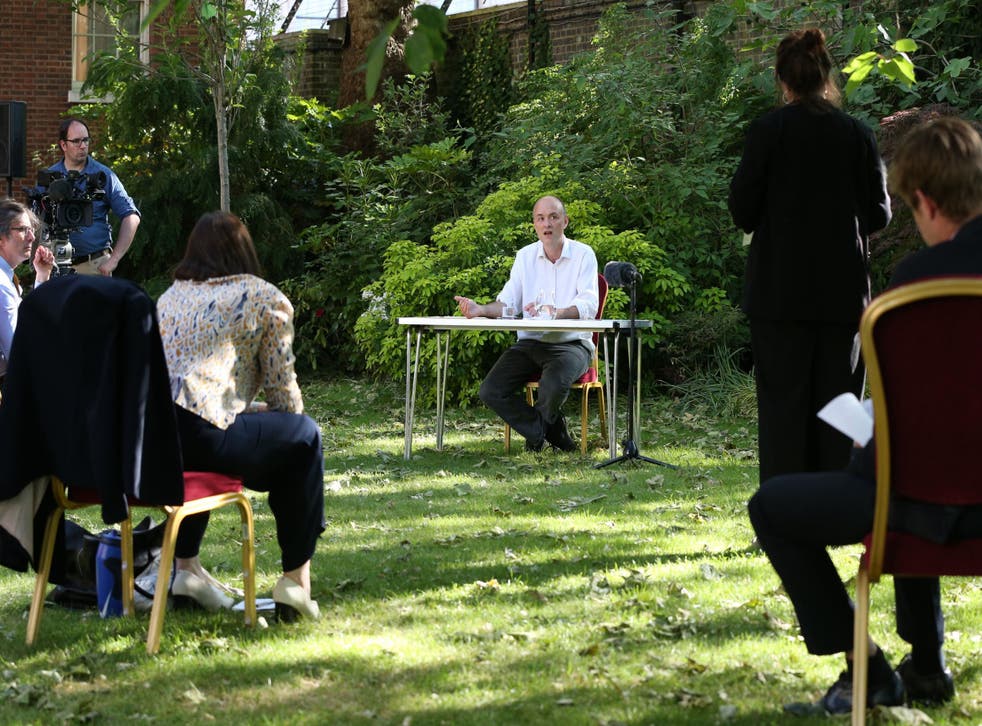 Downing Street has been urged to provide evidence to prove Dominic Cummings did not make a second trip to Durham during lockdown after two alleged witnesses complained over the police investigation into the allegations.
Boris Johnson's chief adviser admitted in May to driving to Durham with his family during the UK's coronavirus lockdown in late March but argued that he had acted "reasonably and legally".
Mr Cummings has repeatedly denied a second alleged trip to the city on 19 April and claimed he has phone data to prove he was in London on that day.
That purported evidence, which Mr Johnson says he has seen, has not been made public.
Now, two people who claim to have seen Mr Cummings on the alleged second visit to northeast England have complained to the Independent Office for Police Conduct (IOPC) because they believe Durham Constabulary has not taken their evidence seriously.
Clare and Dave Edwards told The Guardian and The Daily Mirror they saw a man they believed was Mr Cummings on 19 April just after 11am in Houghall woods on the edge of Durham.
The couple said they gave statements to police on 25 May about the sighting of the man, who Mr Edwards described as "identical" to TV footage of the political adviser.
"I'm not politically motivated, I have nothing against Cummings," Mr Edwards said.
"But we think what we saw was important given the circumstances of the lockdown, and we feel that our complaint has been airbrushed."
The IOPC confirmed to The Independent it had received the complaint.
A spokesperson said: "In accordance with the police complaints procedure, we have forwarded a complaint to Durham Constabulary. It will now be a matter for the force to determine the next steps including whether this complaint merits referral to the IOPC."
A separate witness told The Guardian they had seen Mr Cummings on Hampstead Heath in north London on the afternoon of 19 April, suggesting the adviser would have to prove he was in the capital during the morning to disprove the Edwards' claim.
Durham Constabulary reiterated the conclusion of its investigation on 28 May which found "insufficient evidence" to support the allegations of a second trip by Mr Cummings in April.
A Downing Street spokesperson said the force had "made clear they are not taking any further action against Mr Cummings and that by locating himself at his father's premises he did not breach the regulations"
"The prime minister has said he believes Mr Cummings behaved reasonably and he considers the matter closed," they added.
Register for free to continue reading
Registration is a free and easy way to support our truly independent journalism
By registering, you will also enjoy limited access to Premium articles, exclusive newsletters, commenting, and virtual events with our leading journalists
Already have an account? sign in
Join our new commenting forum
Join thought-provoking conversations, follow other Independent readers and see their replies