Dominic Cummings recruit sacked for suggesting police use 'live rounds' on Black Lives Matter demonstrators
Official had been hired after controversial adviser's call for 'misfits and weirdos'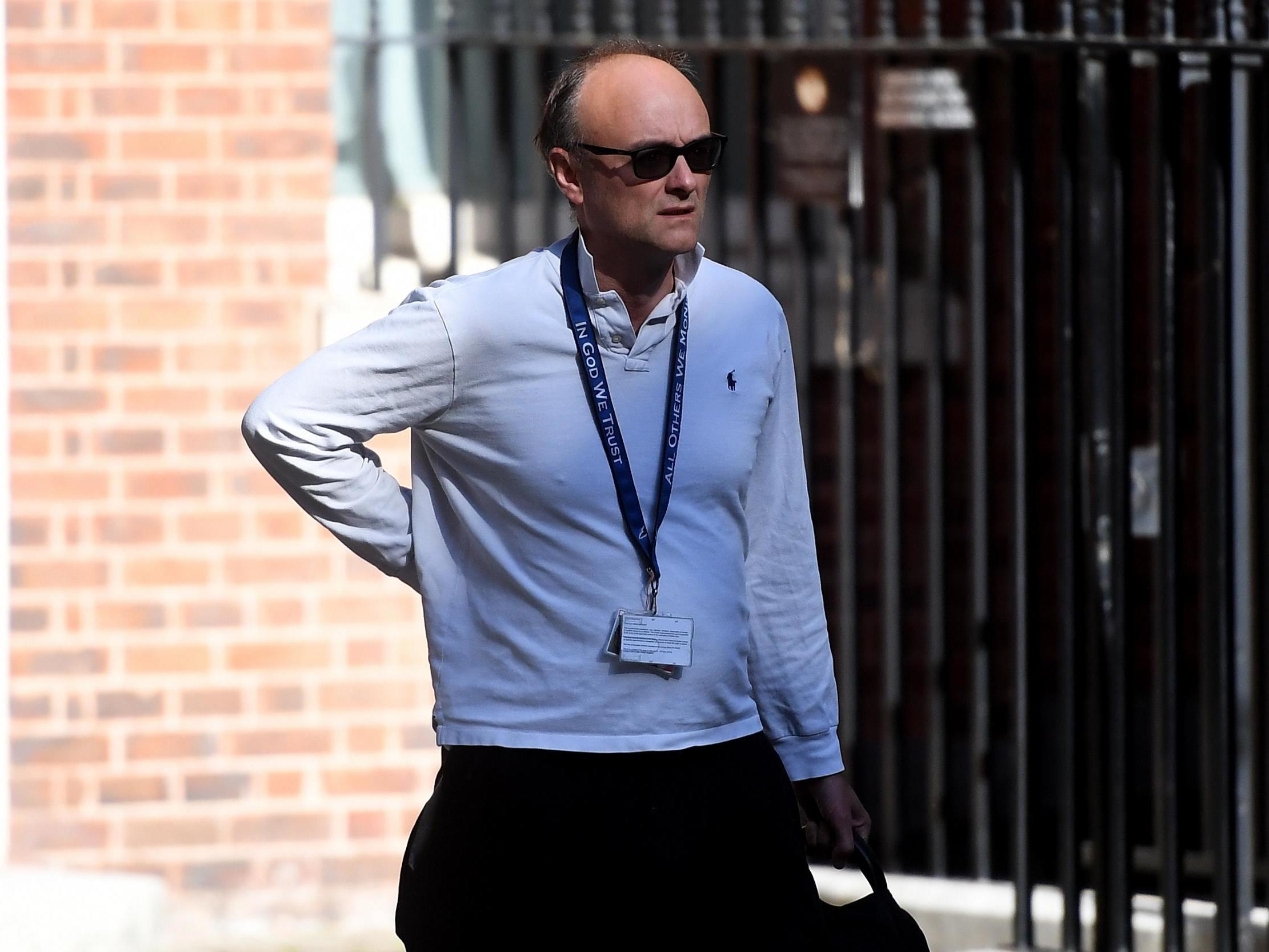 A Whitehall official who was hired after responding to Dominic Cummings' attempt to recruit "weirdos and misfits" into the civil service has been sacked after suggesting that police should shoot Black Lives Matter protesters.
An investigation by The Guardian newspaper found that Will O'Shea, 57, a data specialist with a senior role at the Cabinet Office, was let go after posting the incendiary comments on social media at the height of the protests on 5 July.
The incident is the second known high-profile departure of a Cummings recruit from the civil service, following the resignation of "super forecaster" Andrew Sabisky, whose views on genetics and race caused a backlash against his appointment.
Responding to a tweet about an altercation between police and anti-racism demonstrators in London, Mr O'Shea had posted: "Time to get out the live rounds."
The former official reportedly told an undercover reporter working for the newspaper that he "was let go because of my tweet" but later said he was never given a reason for his termination by the Cabinet Office.
He also confirmed that he had applied for a job through the recruitment advert posted on Mr Cummings' blog on 2 January, in which the controversial adviser called for "data scientists, project managers, policy experts, assorted weirdos" and an "unusual set of people"
"I can see how it was taken that way, and I am sorry for that," Mr O'Shea told the newspaper about his comments, adding that he was "wrong" and did not mean the tweet seriously.
He added: "I didn't say, 'Shoot blacks,' and that was not what I meant or wished."
Contributions by Mr O'Shea, who joined the Government Digital Service in April, to internal discussions about race reportedly prompted colleagues to look at posts on his social media accounts.
Mr O'Shea said he did not meet Mr Cummings directly but was interviewed by a subordinate close to him.
A government spokesperson said: "Will O'Shea was … employed by the Cabinet Office as an external contractor for the Government Digital Service on coronavirus. All standard vetting processes were carried out for a contractor role through a commercial framework."
Join our commenting forum
Join thought-provoking conversations, follow other Independent readers and see their replies