Donald Trump labelled a foolish, dangerous 'wazzock' by UK MPs - but they're not going to ban him from Britain
They were speaking at a debate on whether the billionaire reality star should be banned from the UK on hate speech grounds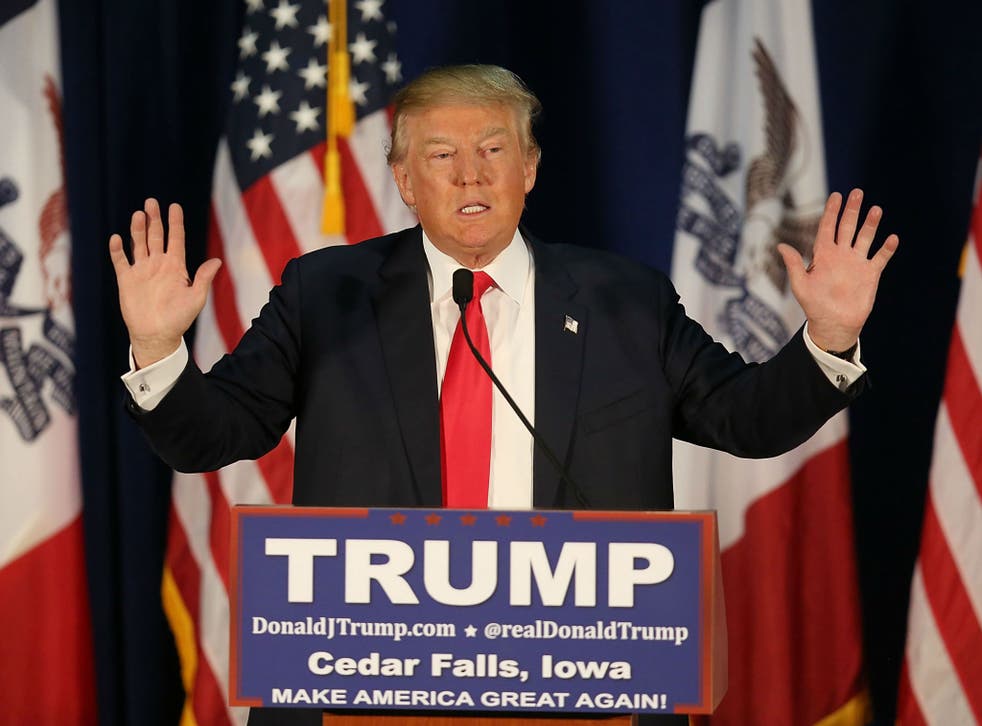 British MPs branded Donald Trump a "stupid", "dangerous" and foolish "wazzock" who utters "poisonous words" in a debate over whether the US presidential contender should be banned from the UK.
Parliament took up the topic after half a million people signed a petition calling for Trump to be excluded over his call for a temporary ban on Muslims entering the United States in the wake of extremist violence. Trump has also claimed that some areas of Britain are so radicalized that police fear for their lives.
MPs argued over whethe Trump should be banned from Britain - or whether he should not be stifled or banned but given the chance to express his views in order to expose them to ridicule.
"While I think this man is crazy, while I think this man has no valid points to make, I will not be the one to silence his voice," said Conservative lawmaker Tom Tugendhat.
Labour Party legislator Paul Flynn, who opened the session, said Trump had already received "far too much attention."
"The great danger by attacking this one man is that we can fix on him a halo of victimhood" and boost his popularity among supporters, he said.
But another Labour lawmaker, Tulip Siddiq, supported a ban. "This is a man who is extremely high-profile, ... a man who is interviewing for the most important job in the world," she said. "His words are not comical, his words are not funny. His words are poisonous."
Labour's Jack Dromey said Trump was dangerous because he stirred up hatred among different faiths.
"Donald Trump is a fool," Dromey said. "He is free to be a fool. He is not free to be a dangerous fool on our shores."
Conservative MP Victoria Atkins told MPs: "If he met one or two of my constituents in one of the many excellent pubs in my constituency then they may well tell him he is a wazzock for dealing with this issue in this way."
​Naz Shah was one of several lawmakers who invited Trump to visit their constituencies to see Britain's multiethnic society first-hand. Shah said she would take him to a curry restaurant in her home city of Bradford.
She said was "a proud Muslim woman" and the Quran had taught her that "goodness is better than evil. If someone does bad, you do good in return.
The Tory MP Adam Holloway said the UK to "apologise to the people of the United States" for a petition to ban.
Mr Holloway said the debate on whether to ban the Republican presidential candidate from British shores "makes Britain look totalitarian".
Another Conservative MP, Philip Davies, said more politicians should be like Mr Trump.
He said: "We should celebrate more often politicians who stand up and say things that are unpopular.
"I think in this country we could do with rather less political correctness and more straight talking across the board.
"It's in part because of political correctness that the straight talking of Donald Trump has proved so popular with the electorate out there."
The debate in Westminster Hall on Monday evening follows a petition launched on the government's e-petition site to ban the reality start from the UK on hate speech grounds which has gathered more than half a million signatures.
All petitions which gather more than 100,000 signatures are automatically considered for debate in the House of Commons.
The petition came after the billionaire businessman claimed all Muslims should be banned from entering the US following a terrorist attack in San Bernardino, California in December last year.
Several Labour and SNP MPs were in favour of banning him from the UK saying his remarks fuel Isis and other extremists' propaganda about how the West views Islam.
Mr Dromey, the shadow Home Affairs minister, said: "In the current febrile climate Isis needs Donald Trump and Donald Trump needs Isis.
Donald Trump's most controversial quotes

Show all 14
"I don't think Donald Trump should be allowed within 1,000 miles of our shore because he would embolden the EDL on the one hand and fuel the flames of terrorism on the other hand."
Anne McLaughlin, the SNP MP, accused Mr Trump of hypocrisy for his anti-immigration stance as he is the son of a Scottish immigrant himself.
She said: "The Mexican migrants that Trump so roundly defamed are engaged in the same quest as his forebears".
The debate did not end in a vote and does not have any influence on Government policy.
Join our new commenting forum
Join thought-provoking conversations, follow other Independent readers and see their replies