Theresa May 'very happy' to host Donald Trump on state visit, despite petition reaching 1m signatures
Prime Minister has faced strong backlash after inviting Trump to visit the UK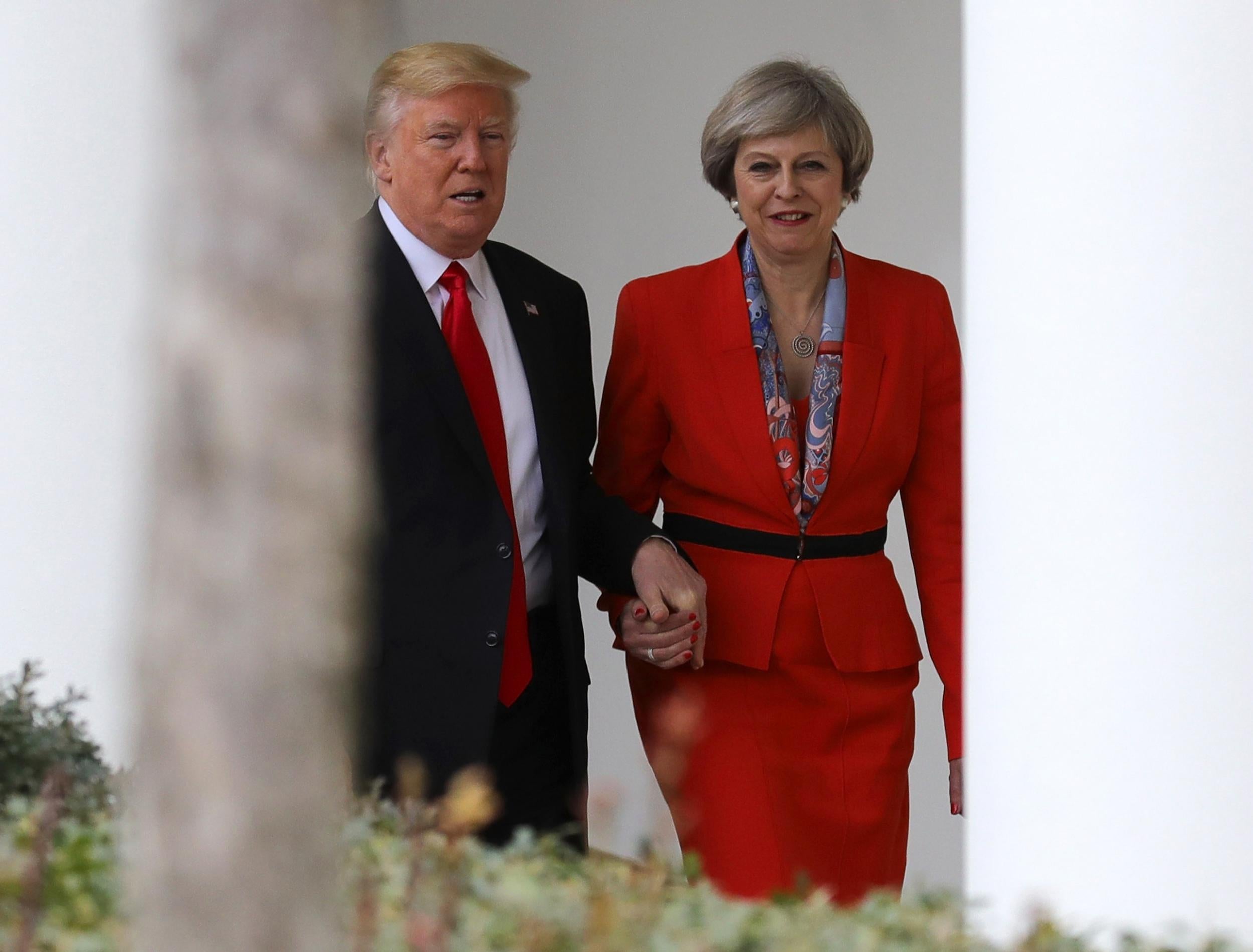 Theresa May has said she was "very happy" to extend an invitation to Donald Trump to visit the UK on a state visit, despite growing backlash.
The Prime Minister has faced strong opposition to her decision to invite the US President visit Britain, amid growing criticism of his ban on refugees entering the country.
Labour leader Jeremy Corbyn has suggested Ms May should refuse to allow Mr Trump to enter the UK until he ceases the travel ban for refugees.
However, Ms May has responded to the criticism, saying she was "very happy" to extend the invitation to Mr Trump and expressed no regret or desire to rescind it.
Number 10 said the Prime Minister extended the invitation on behalf of the Queen and "we look forward to hosting the President later this year".
More than a million people have signed a petition to parliament asking MPs to stop the state visit.
The controversial orders Donald Trump has already issued
Show all 9
A protest organised outside Downing St in opposition to Trump's travel ban is expected to draw thousands of people. Activists and opposition groups have also said they are beginning to plan a large march or protest to coincide with Mr Trump's state visit.
The date of the visit has not yet been announced but it is expected to occur later this year. Official state visits usually include a state banquet and a reception with Queen Elizabeth II.
Mr Trump signed an executive order stopping refugees from entering the US as well as immigrants from seven countries, which have a majority Muslim population. Critics have expressed concern that the ban is Islamophobic and unfairly targets Muslim people. However, the White House has said it is necessary to reduce terrorism and increase safety for US citizens.
Join our commenting forum
Join thought-provoking conversations, follow other Independent readers and see their replies