Donald Trump's trade chief said 'Brexit is God-given opportunity for Britain's financial rivals'
'I recommend that Cyprus should adopt and immediately announce even more liberal financial service policies than it already has so that it can try to take advantage of the inevitable relocations that will occur during the period of confusion'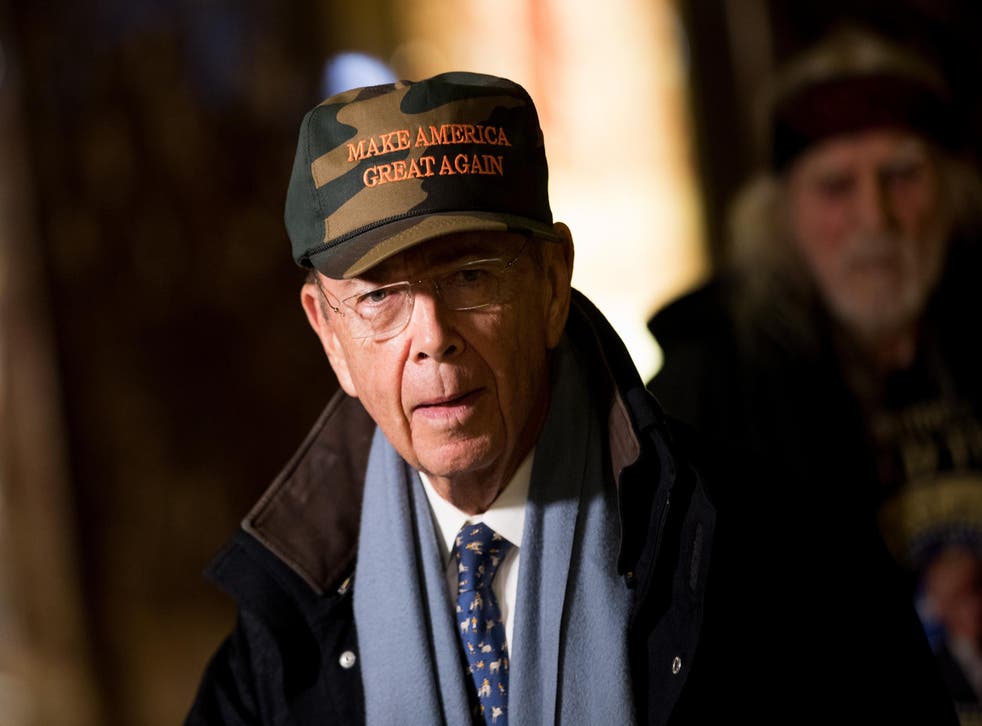 Donald Trump's trade chief has urged Britain's rivals to exploit the "God-given opportunity" of Brexit to take business away from the UK, it has been reported.
Wilbur Ross, the incoming US Commerce Secretary, said Britain was facing a "period of confusion" following the vote to leave the EU and that it was "inevitable" there would be "relocations", according to The Times.
Mr Ross was said to have made his comments to an audience of Cypriot financiers in the days following last June's referendum vote – before he had been appointed to Mr Trump's cabinet.
Theresa May refuses to rule out making payments to the EU after Brexit
The billionaire businessman will be responsible for negotiating a free trade deal with the UK and his reported comments will raise concerns the incoming US administration will seek to exploit Britain's isolation following Brexit.
"I recommend that Cyprus should adopt and immediately announce even more liberal financial service policies than it already has so that it can try to take advantage of the inevitable relocations that will occur during the period of confusion," he is quoted as saying.
He is said to have added that the UK's withdrawal from the EU was a "God-given opportunity" for financial rivals of the City of London, naming Frankfurt and Dublin in particular
Labour's Barry Gardiner, the Shadow International Trade Secretary, seized on the billionaire's comments as evidence that future trade deals will "not depend on goodwill from our partners, but on their shrewd political and economic calculations".
Mr Gardiner added: "Theresa May's government has failed to articulate a coherent vision of what kind of economy Brexit Britain will be. This makes us weak and vulnerable in the eyes of others."
But Lord King, former Governor of the Bank of England, said Britain should be "more self-confident" about its future prospects outside the EU. Mark Carney's predecessor acknowledged that while Brexit will bring "great political difficulties" he said there would also be "many opportunities" economically for the UK.
The crossbench peer - who led the Bank as Sir Mervyn King from 2003-13 - said the UK should leave the European single market and warned there were "real question marks" over whether it should seek to remain in the customs union, which might constrain its opportunities to forge new trade deals.
Speaking to BBC Radio 4's Today programme, Lord King said it was too early to judge the economic impact of Brexit, despite data since the June 23 referendum being more positive than some economists had predicted.
He said: "I think the challenges we face mean it's not a bed of roses - no-one should pretend that - but equally it is not the end of the world and there are some real opportunities that arise from the fact of Brexit we might take.
"There are many opportunities and I think we should look at it in a much more self-confident way than either side is approaching it at present.
"Being out of what is a pretty unsuccessful European Union - particularly in the economic sense - gives us opportunities as well as obviously great political difficulties."
Join our new commenting forum
Join thought-provoking conversations, follow other Independent readers and see their replies