Donald Trump says UK should 'thank him' for claiming parts of London are so radicalised they are no-go zones for police
The Republican leadership contender claimed he was just 'saying what needed to be said' about Islamic extremism in Britain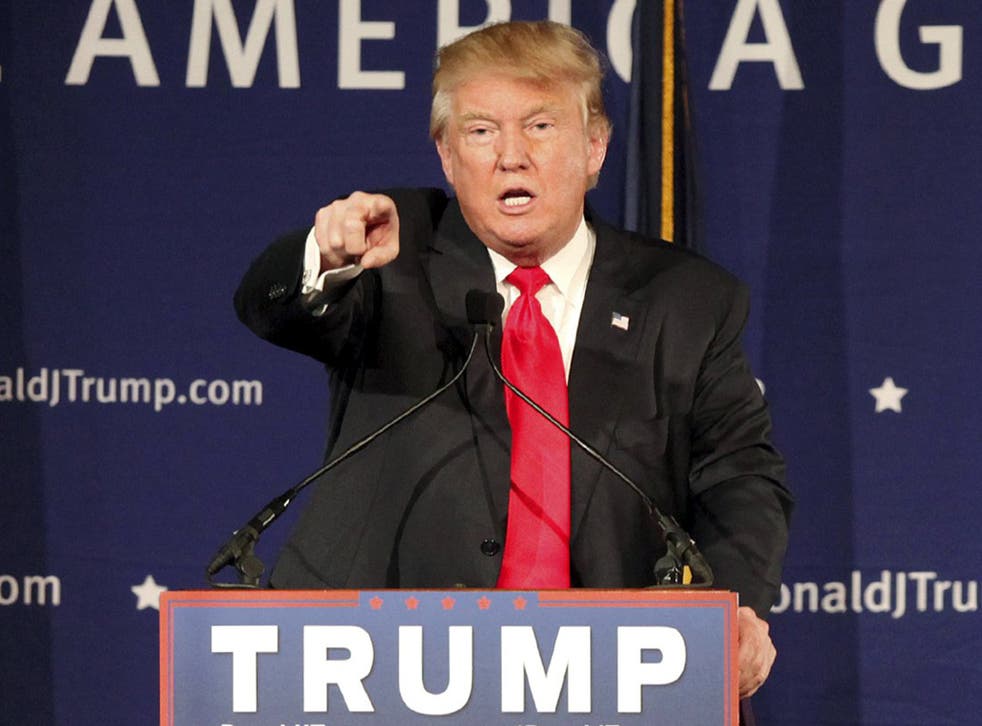 Donald Trump says UK politicians should be thanking him for "saying what needed to be said" about radicalisation in parts of London.
The Republican presidential candidate claimed parts of the city were "so radicalised" the police force were "afraid for their own lives".
It came after he called for Muslims to be banned from entering the US until Congress "figured out what to do" about potential jihadism following attacks in Paris and San Bernardino.
In a statement to the Daily Telegraph, he said: "The UK politicians should be thanking me instead of pandering to political correctness.
"In fact, in an article out today, many police officers in London have come forward to confirm their fears of terrorism.
"I only said what needed to be said, and when I am elected no one will be tougher or smarter than me. I will work very hard and effectively to defeat terrorism."
He insisted he had already done a lot for the UK - citing his controversial golf course development in Aberdeenshire.
Prime Minister David Cameron has condemned his remarks as "divisive" and "wrong".
Donald Trump's most controversial quotes

Show all 14
Mayor of London Boris Johnson went further, saying: "When Donald Trump says there are parts of London that are no-go areas, I think he is betraying a quite stupefying ignorance that makes him frankly unfit to hold the office of the president of the United States."
He said Mr Trump was "clearly out of his mind" if he thought the idea was sensible."What he's doing is playing the game of the terrorists and those who seek to divide us. That is exactly the kind of reaction they hope to produce," he added.
Join our new commenting forum
Join thought-provoking conversations, follow other Independent readers and see their replies