Government to give millions from dormant bank accounts to homelessness schemes
Accounts are considered dormant if they have been open for 15 years with no transactions being carried out, and the holder is not contactable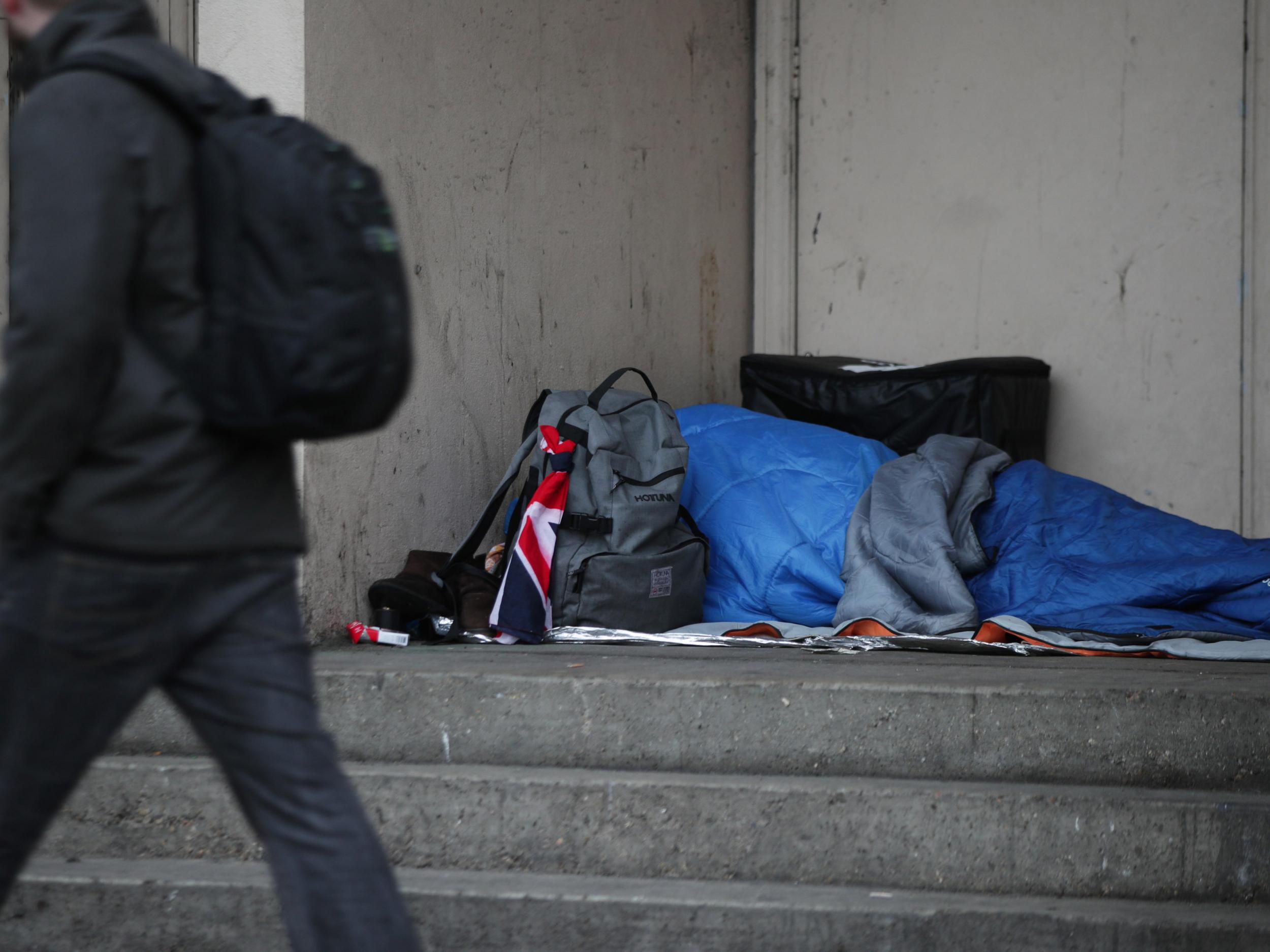 Hundreds of millions of pounds will be seized from dormant bank accounts and used to tackle homelessness and help disadvantaged young people, a Government minister has said.
Up to £330m will be made available from bank and building society accounts across the country that have remained untouched for at least 15 years and where the holder cannot be traced by a financial institution.
Tracey Crouch, the minister for sport and civil society, said that housing initiatives aimed at homeless and vulnerable people, social enterprises and local charities will receive around £135m across England over the course of the next four years.
In the latest allocation, a further £90m will be used to help disadvantaged young people into jobs, and £55m is to go on "financial inclusion initiatives" such as tackling problem debt.
Up to £50m will also be distributed by the devolved administrations in Scotland, Wales and Northern Ireland.
"By unlocking millions of pounds from dormant accounts for a range of good causes, we can make a real difference to lives and communities across the country," Ms Crouch said.
"This is part of the Government's commitment to building a fairer society and tackling the social injustices that hold people back from achieving their full potential."
But the announcement comes after a report, compiled by MPs last month, found that homelessness in England is now a "national crisis", accusing the Government of having a "unacceptably complacent" attitude towards the issue. Their report said that since 2011, the number of people sleeping rough on the streets has increased by 134 per cent.
And recent research by charity Shelter revealed that child homelessness has reached a 10-year high, with nearly 130,000 children in Britain set to wake up homeless and in temporary accommodation this Christmas.
Since the initiative of using money in dormant bank accounts was introduced by the former prime minister Gordon Brown in 2008 almost £1bn has been identified, and more than £360m has been distributed towards good causes.
At the time, he said: "It's a feature of modern life that people often lose track of small sums and deposits. Over time these build up as unclaimed assets in the banking system. Unclaimed assets when identified, will be put to use improve youth and community facilities around Britain."
Accounts are considered dormant if they have been open 15 years with no transactions being carried out, and the holder is not contactable.
Join our commenting forum
Join thought-provoking conversations, follow other Independent readers and see their replies