Douglas Carswell 'was a Tory plant all along', Leave.EU campaign suggests
Ukip's only MP is leaving the party to sit as an independent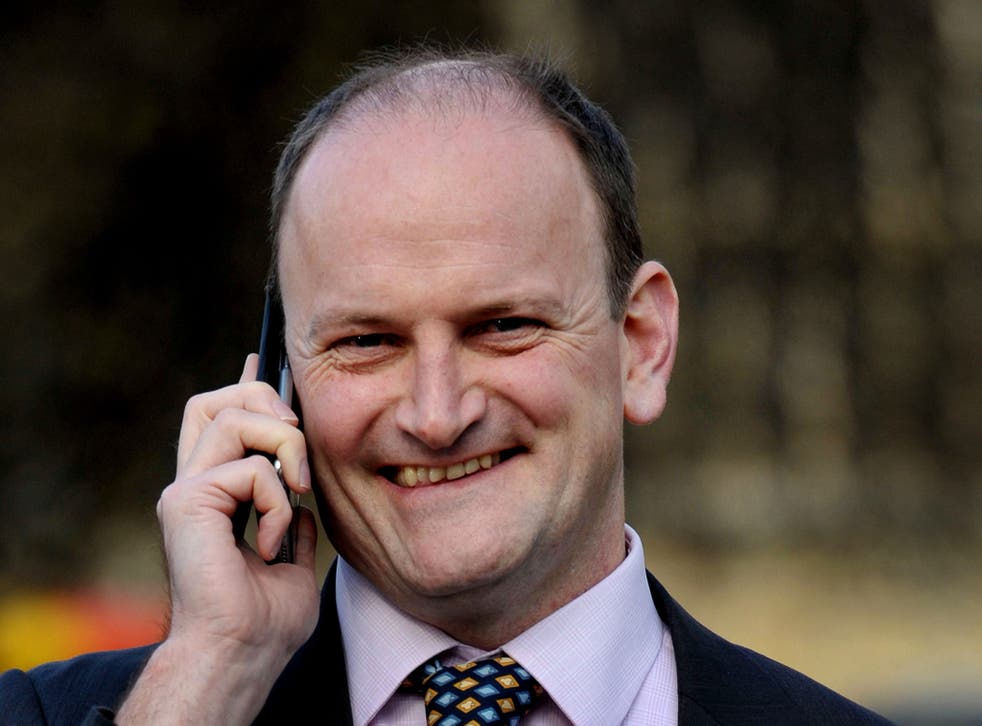 The official Leave.EU campaign has asked whether Douglas Carswell — who has announced he will quit Ukip and sit as an independent MP — was "a Tory plant all along".
Mr Carswell has clashed with Ukip's leadership in recent months and was its only MP. Party donor Arron Banks reacted to the news with a smiling face emoji.
The official Leave.EU Twitter account set up a poll on the social networking site, and said: "Douglas Carswell, who supports mass immigration, is finally out of Ukip. Was he a Tory plant all along?" The only options are 'Yes' and 'Definitely'.
Mr Carswell, who represents Clacton in Essex, defected to Ukip from the Conservatives in 2014. He said he would not return to it this time.
On his website he said: "Like many of you, I switched to Ukip because I desperately wanted us to leave the EU. Now we can be certain that that is going to happen, I have decided that I will be leaving Ukip.
"When first elected to represent Clacton in 2005, I promised to do all I could to help ensure that Britain left the EU. To the consternation of my then party whips (some of who, I'm delighted to see, are now ministers helping make Brexit happen), I made my intentions on that front plain in my maiden speech. Job done."
The Independent has contacted Mr Carswell for comment.
Register for free to continue reading
Registration is a free and easy way to support our truly independent journalism
By registering, you will also enjoy limited access to Premium articles, exclusive newsletters, commenting, and virtual events with our leading journalists
Already have an account? sign in
Register for free to continue reading
Registration is a free and easy way to support our truly independent journalism
By registering, you will also enjoy limited access to Premium articles, exclusive newsletters, commenting, and virtual events with our leading journalists
Already have an account? sign in
Join our new commenting forum
Join thought-provoking conversations, follow other Independent readers and see their replies