Douglas Carswell slams 'dark forces' within Ukip after discovering blackmail plot against him
Mr Carswell says he received a phone call from a party figure who asked 'grossly intrusive questions' about his marriage
Caroline Mortimer
Sunday 20 December 2015 18:24 Comments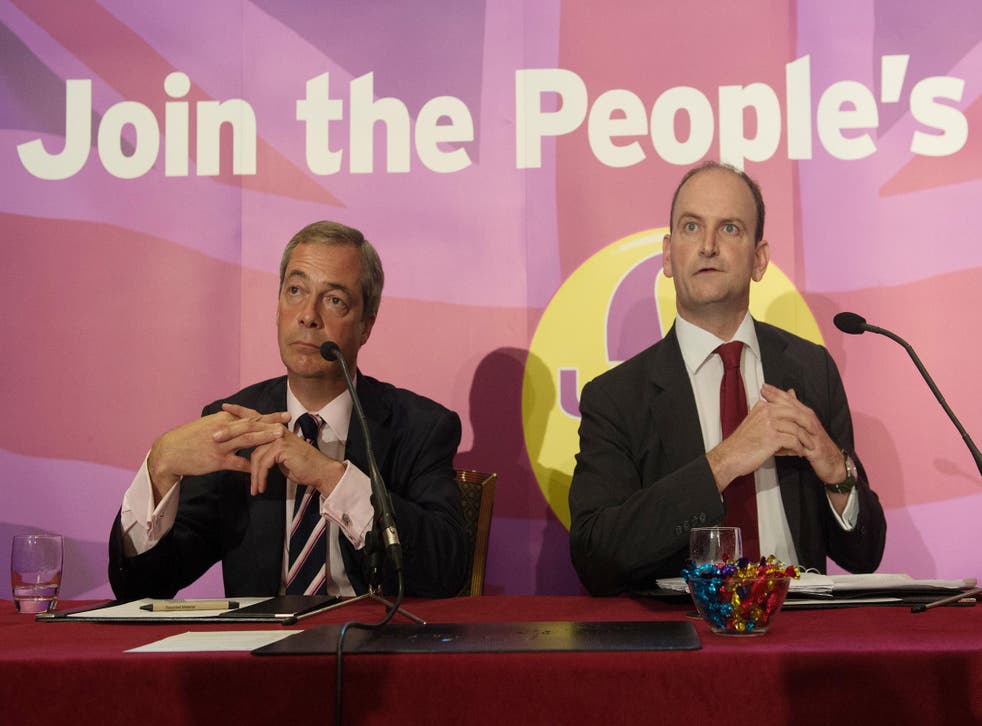 Ukip's only MP has hit out at the "dark forces" within the party after learning of a "blackmail plot" against him to make false claims about his private life.
Douglas Carswell, the Clacton MP who defected from the Conservatives last year, told the Mail on Sunday he had received a phone call from a party figure who asked "grossly intrusive questions" about his marriage.
It came shortly after a huge public row with party secretary Matthew Richardson about how to spend £650,000 of taxpayers money that Ukip were entitled to after May's election.
Now he said secretly recorded conversations among Ukip figures making claims about his personal life had begun to circulate around his constituency.
Carswell, 44, says the allegations were untrue and he refused to be silenced by threats.
It comes just days after he called for party leader Nigel Farage to step down and give Ukip a "fresh face" after they performed poorly in the Oldham by-election caused by the death of Labour MP Michael Meacher. In response Farage told Carswell to "put up or shut up".
Carswell has clashed frequently with his party's negative attitude towards immigration and has pledged his support to a different Eurosceptic campaign to Farage in the run up to the EU referendum which is expected to take place next year.
Richardson has denied any knowledge of a threatening phone call saying: 'I did not use threatening language against Douglas. He was the one who got angry.'
Register for free to continue reading
Registration is a free and easy way to support our truly independent journalism
By registering, you will also enjoy limited access to Premium articles, exclusive newsletters, commenting, and virtual events with our leading journalists
Already have an account? sign in
Join our new commenting forum
Join thought-provoking conversations, follow other Independent readers and see their replies