Downing Street demands apology after Jeremy Paxman calls David Cameron 'complete idiot'
The Newsnight veteran is unhappy at Cameron's take on next year's first world war centenary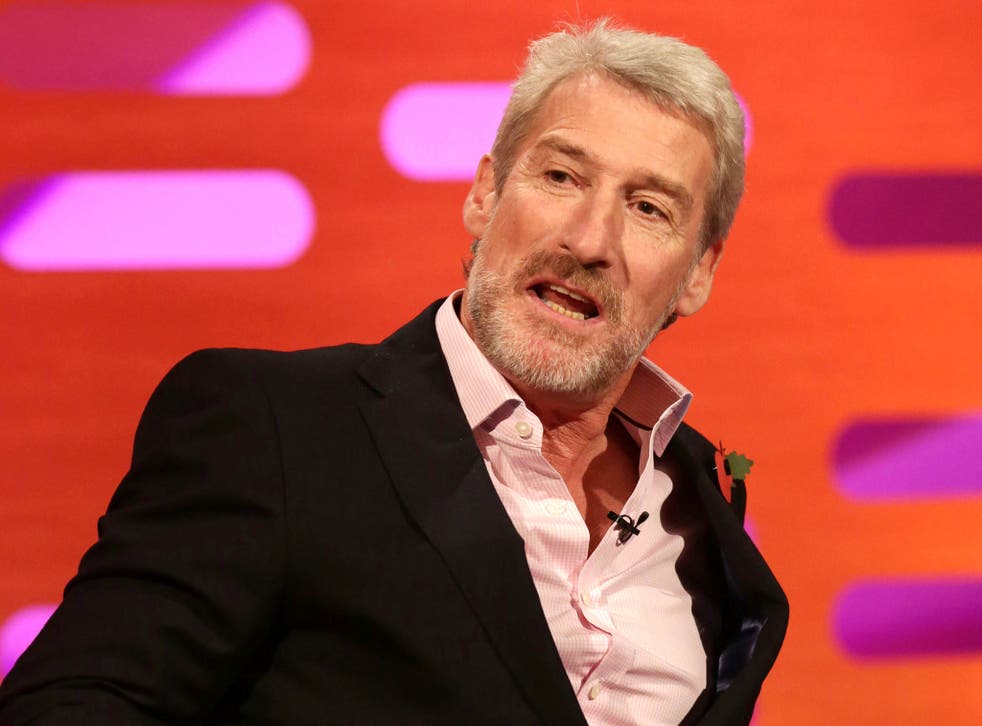 Jeremy Paxman, the combative Newsnight anchor, is at the centre of yet another row after calling the Prime Minister a "complete idiot" for his First World War centenary plans.
Asked about the forthcoming events next year, Mr Paxman said the PM had likened the commemorations to last last year's Diamond Jubilee celebrations.
He said he was 'troubled' by Mr Cameron "talking about how millions of pounds were going to be spent marking this anniversary" and the fact that he had "compared it with the celebrations for the Diamond Jubilee."
Speaking to the BBC chat show host Graham Norton, Mr Paxman said: "Therefore people get the idea that somehow this is going to be celebrated. Well, only a complete idiot would celebrate such a calamity.
"Three quarters of a million men never came back to this country. Millions of men served. Millions of men were wounded mentally and physically. No one would celebrate that. It was just Cameron's clumsy use of language."
It is believed that Mr Paxman was referring to a speech the Prime Minister gave in October 2012 at the Imperial War Museum in London; a speech he used to announce that more than £50 million had been allocated for next year's commemoration of the outbreak of the war.
But a senior Downing Street aide, Rob Wilson MP, has written to the BBC Director-General Lord Hall demanding an apology from the long-serving Newsnight presenter.
According to the MailOnline, Mr Wilson wrote: "Mr Paxman should make a full and public apology for his comments. He should make it clear to BBC viewers and licence fee payers that his remarks were inaccurate and ill-founded.
"This sneering and aggressive approach is one of the reasons many people are put off politics."
The veteran presenter, famous for his forthright views and somewhat belligerent interview style, is used to controversies - he was criticised by the deputy PM Nick Clegg last week for being "sneering about politics", while at the same time making a good living from Westminster.
And he was also attacked for admitting he once did not vote because the choices were so "unappetising".
In an interview with the Radio Times he said: "At the next election we shall have a choice between the people who've given us five years of austerity, the people who left us this mess, and the people who signed public pledges that they wouldn't raise student fees, and then did so – the most blatant lie in recent political history."
Mr Paxman had recently given the comedian Russell Brand a hard time during a Newsnight interview because the comic "can't be arsed to vote".
A BBC spokesperson said: "We have not yet received Mr Wilson's letter but when we do we will respond in due course."
Register for free to continue reading
Registration is a free and easy way to support our truly independent journalism
By registering, you will also enjoy limited access to Premium articles, exclusive newsletters, commenting, and virtual events with our leading journalists
Already have an account? sign in
Register for free to continue reading
Registration is a free and easy way to support our truly independent journalism
By registering, you will also enjoy limited access to Premium articles, exclusive newsletters, commenting, and virtual events with our leading journalists
Already have an account? sign in
Join our new commenting forum
Join thought-provoking conversations, follow other Independent readers and see their replies