Downing Street denies David Cameron has ditched plans to bomb Syria
Number 10 insists the PM's position has not changed following reports that he had shelved plans to launch air strikes on Isis targets in Syria due to a lack of support from Labour MPs
Tuesday 03 November 2015 10:32 GMT
Comments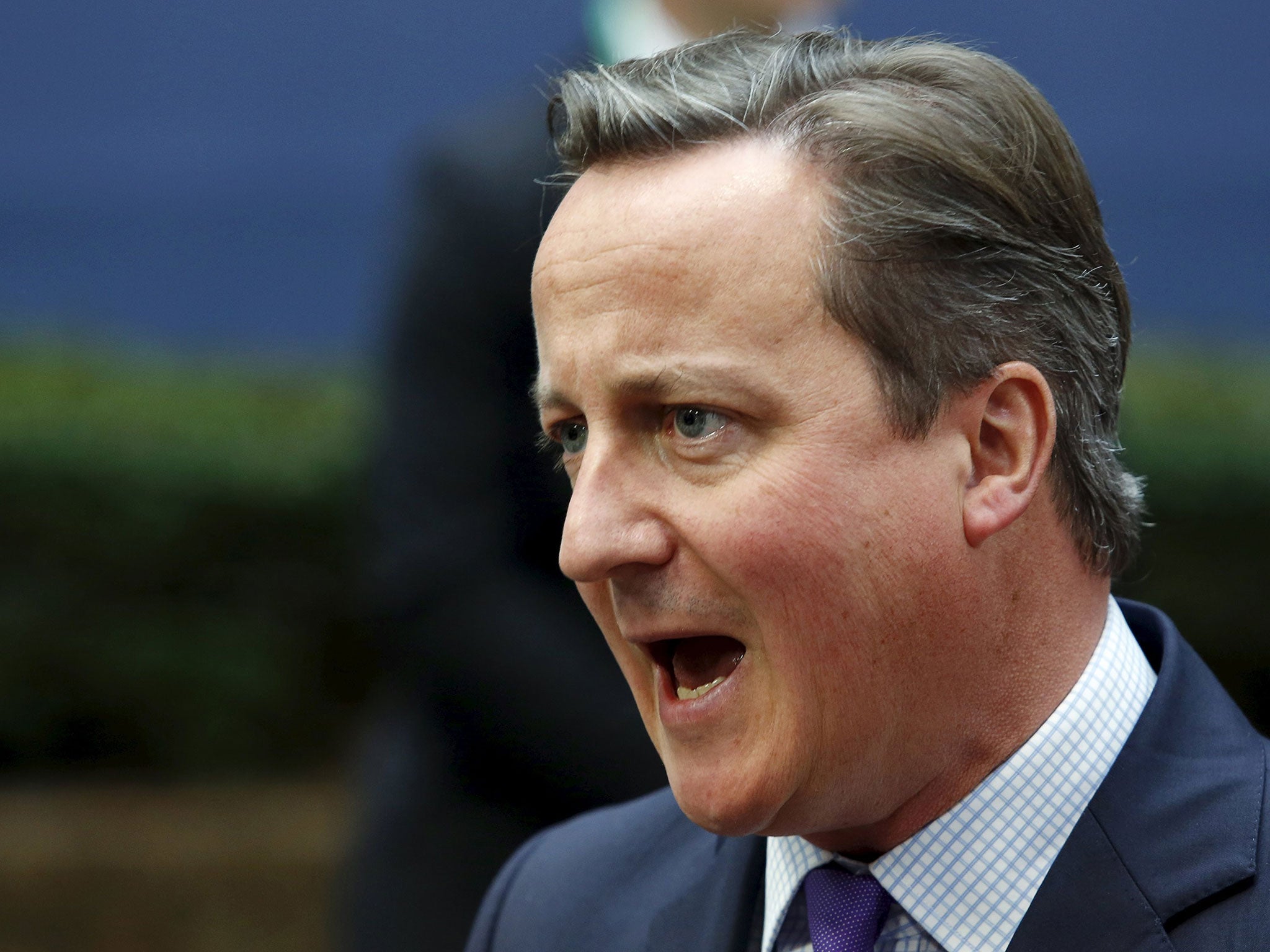 Downing Street has denied reports that David Cameron has ditched plans to bomb Isis targets in Syria.
It follows newspaper reports quoting senior Whitehall sources saying the Prime Minister had shelved the planned air strikes after concluding that the Government would fail to win over enough Labour MPs to outweigh Tory rebels who are set to oppose military intevention in the war-torn country.
Russia's recent campaign of air strikes against Isis and rebel Free Syrian Army fighters to help President Assad shore up his regime is believed to have discouraged moderate Labour MPs from backing UK intervention.
Labour and a number Tory MPs fear being drawn into another protacted and complicated war, where several different forces are battling it out for control of the country.
However on Tuesday morning a Downing Street source said reports that the Government had backed down on its hope of launching strikes in Syria as "nonsense" and said the Prime Minister's position had not changed.
"He's consistently said that he would only go back to the House on this issue if there was clear consensus and that remains the case," the source said.
"Meanwhile, the Government continues to work to bring the conflict to an end in Syria and we are working closely with our allies to inject greater momentum into efforts to find a political solution, which we've always said will be the way to bring this war to an end and give Syria hope for the future."
Mr Cameron and his Defence Secretary Michael Fallon have made clear their desire to join the US-led coalition of military action in Syria, saying it made no sense to bomb Isis targets in Iraq but not over the border in Syria.
However the Government faces a significant stumbling block to winning Parliamentary approval.
The victory of Jeremy Corbyn as Labour leader has dented hopes of winning the backing of the Labour party but ministers hoped they could persuade enough Labour moderates to vote in favour of intervention.
Mr Corbyn has said he supports only "peaceful solutions" to the civil war in Syria.
Another major stumbling block is the influential Commons Foreign Affairs Select Committee, which launched a report on Tuesday condemning Mr Cameron's support for launching air strikes on jihadists in Syria as "incoherent".
It added that the benefits of bombing Syria are "more than outweighed by the risks of legal ambiguity, political chaos on the ground in Syria, military irrelevance, and diplomatic costs".
Join our commenting forum
Join thought-provoking conversations, follow other Independent readers and see their replies