Private companies can't be trusted to implement driverless cars, transport minister warns
John Hayes rejects the idea that 'all change means progress'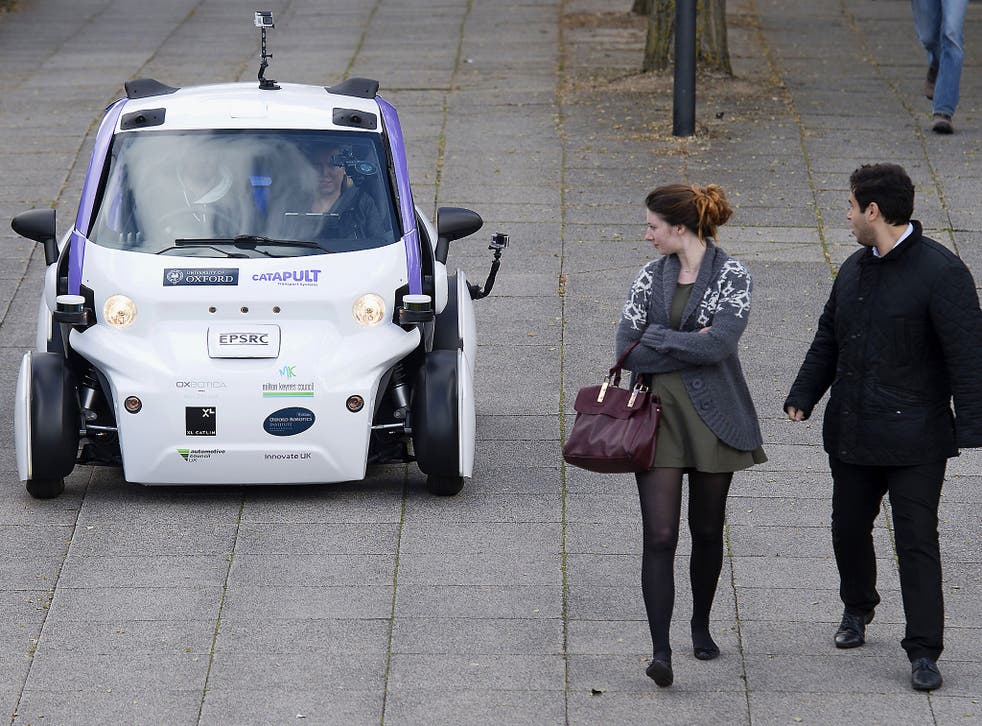 Self-driving cars may not necessarily be a good thing and their implementation should not be left to the free market, a transport minister has warned.
John Hayes said he rejected the "Whiggish assumption that all change means progress" and that while there may be advantages to the new vehicles, the Government would proceed with caution.
He told a parliamentary committee that autonomous vehicles would need to be regulated if they were to be made to work for the whole of society and that the creators of such vehicles would not be "motivated in the first instance by virtue".
Mr Hayes also said it was unclear whether the vehicles could end up bringing more congestion into Britain's cities and that the Department for Transport would be studying the issue.
"I was a businessman and I was interested in the commercial success of my business, nothing much more than that," the minister told the House of Lords Science and Technology Committee.
"We shouldn't expect, and it's not reasonable to expect, the technologists and businesses associated with this to take that bigger view, that societal view, that communal view."
He added: "There is a kind of Whiggish assumption that all change means progress, which I completely refute. Of course the truth is that in each of and all of our lives many things change, some for the better and some for the worse."
When peers on the committee raised concerns that such vehicles might lead to more congestion because they would encourage people off public transport, foot or bikes and into private cars, Mr Hayes said: "This could lead to more vehicle sharing, a different perception of ownership, of whether to own a vehicle or simply use a vehicle when required, that could have a net effect of the opposite kind, reduce the number of cars on the road.
"But there is a simultaneous effect which will bring other people onto the road that aren't there now, or may bring them from one vehicle to another vehicle – from a bus to a car, or from a tram to a car.
"I've asked one question in our modelling: how do we calculate what the likely effects of those two simultaneous and contradictory changes might be."
New 'driverless' London Underground trains

Show all 8
Companies ranging from Google to more conventional car manufacturers are investing in technology that could lead to humans abandoning the steering wheel and handing control over to computers.
While consumer products for fully autonomous vehicles are thought to be many years away, transitional technologies are thought to be significantly closer to market.
Register for free to continue reading
Registration is a free and easy way to support our truly independent journalism
By registering, you will also enjoy limited access to Premium articles, exclusive newsletters, commenting, and virtual events with our leading journalists
Already have an account? sign in
Register for free to continue reading
Registration is a free and easy way to support our truly independent journalism
By registering, you will also enjoy limited access to Premium articles, exclusive newsletters, commenting, and virtual events with our leading journalists
Already have an account? sign in
Join our new commenting forum
Join thought-provoking conversations, follow other Independent readers and see their replies