Are drone laws going to change after the Gatwick incident?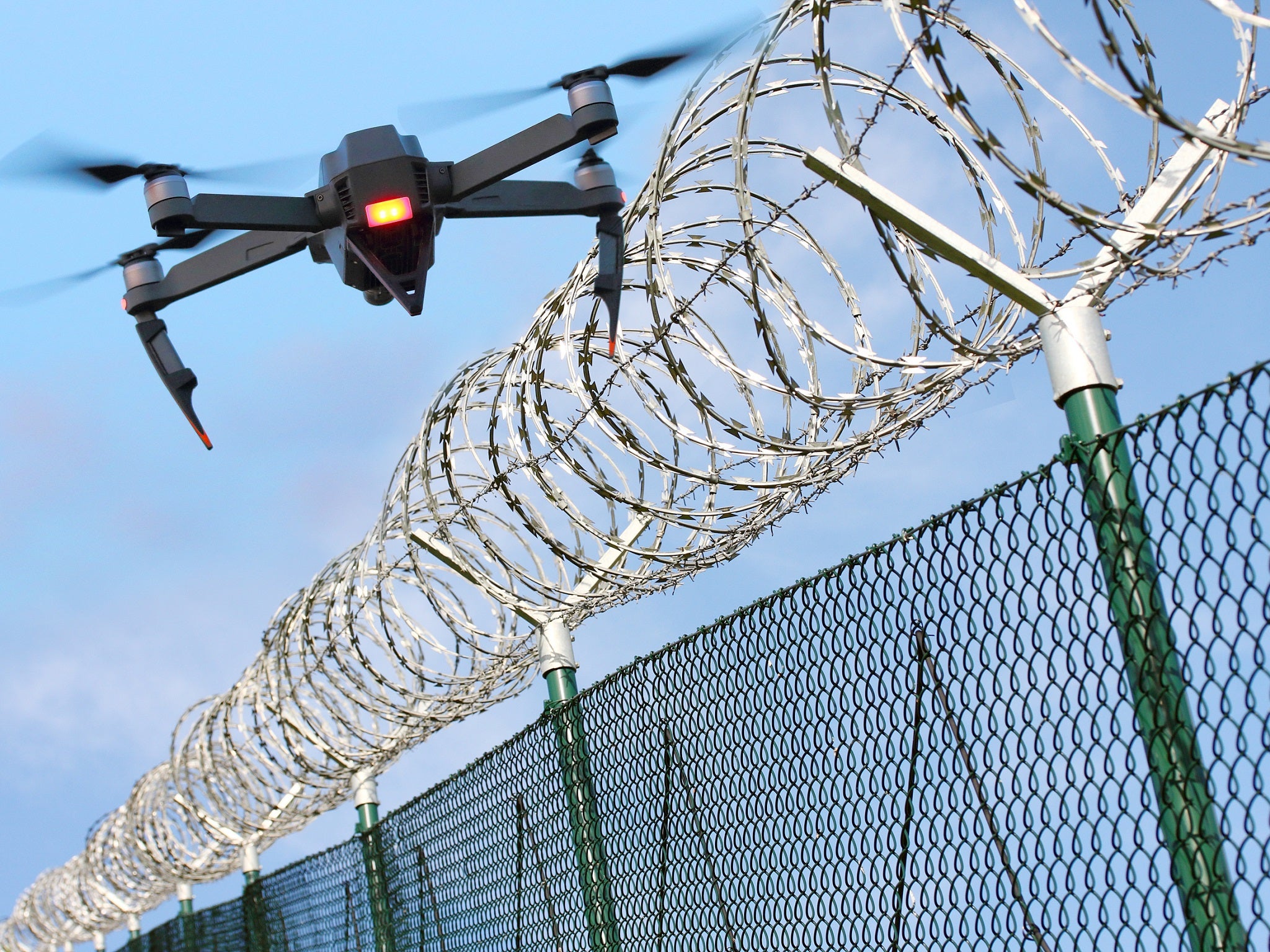 Drone
(Getty/iStock)
There was chaos at Gatwick this week after dozens of sightings of drones over the airport, grounding flights and stranding or delaying tens of thousands of people.
Drones have been an growing menace in recent years with the number of close shaves involving planes increasing.
In July, a drone passing over the right wing of an Airbus A319 "put 130 lives at risk", according to the pilot, while the British Airline Pilots Association recorded 117 near misses between aircraft and drones throughout the UK between January and November this year.
So, after Gatwick, will there be new laws to stop it happening again?
Gatwick still hit with severe delays despite some flights landing following drone stunt
Are there drone laws now?

Yes there are. In the summer, a new set of restrictions came in to force.

They ban all drones flying above 400ft and within one kilometre of airport boundaries, with those breaking the law facing a five-year prison sentence.

The laws introduced as an amendment to the Air Navigation Order 2016 – also require owners of drones weighing 250g or more to register with the Civil Aviation Authority (CAA).

Under the changes, the drone pilots will also, from 30 November 2019 onwards, have to take an online safety test to ensure the UK's skies are safe from incompetent or foolhardy flyers.

Are there new drone laws coming?

Yes. The amendment to the Air Navigation Order set out above was a way of implementing some changes quickly to a rapidly changing landscape.

But even before the Gatwick incident there had been year-on-year increases in drone incidents involving close shaves with aircraft, a total of 93 in 2017.

So to put the regulation of the issue firmly into law on a broader basis, the government began consulting on a wider all-encompassing draft Drones Bill.

The planned legislation would aim to introduce the mandatory use of an app – most drones are flown through a smartphone or device – which all fliers would have to download.

This would mean they would have to register and provide information which would make them more easily traceable, in a situation where a pilot was committing an offence.

The app could also allow a means of real time two-way communication between the user, other users around them, and relevant government authorities.

Users could even be pushed to pre-file notification of their flight before using a drone at certain heights.

The bill would also enhance police abilities to access relevant information and pursue those deliberately breaking the law.

The consultation on this proposed legislation ran from July to September and officials are now considering the findings before writing the law.

What specific powers could it give police to stop future attacks?

The consultation on the bill sets out powers for the police and the CAA to be able to access all of the data on the official app that would be used by pilots.

This would mean that not only would the authorities be able to communicate directly with pilots, but that the app system could become a sort of giant, unmanned air traffic control system, which could then be integrated into wider air traffic control.

It would also mean that police, having accessed the system at a particular time of threat, would more easily be able to locate a drone and its pilot.

The bill consultation also sets out powers for the police to order pilots to land a drone, obtain warrants to search premises where there is a suspicion of a drone offence, stop and search those suspected of drone crime, seize and retain a drone and access digital information on it.

Fixed penalty notices are also a possibility for those misusing drones in public, with fines likely to be in the £100 to £300 region, for those causing harm, harassment, alarm or distress or disturbing public order.

Will it mean police can shoot drones down?

Maybe. The consultation does consider the use of both detection technology and "taking responsive action to disrupt or stop the continued operation of a drone which poses a threat".

It says that if security personnel assess a drone poses an unacceptable risk to safety or security, it may be necessary to "prevent the drone from completing its mission using a technical effect".

Section 7.29 adds: "Physical effectors such as birds of prey, net guns, and nets launched from other drones may have utility for some specific scenarios, e.g. during temporary events.

"Kinetic effectors (guns and missiles) that could be used to defeat a hostile drone will also be suitable for use in limited scenarios, primarily by law enforcement and military personnel if applicable.

"The government is currently scoping the use of such technologies outside of that covered by existing legislation."

But the consultation appears to have a heavier focus on "electronic effectors" – also known as "jammers" or "spoofers".

It concludes: "Electronic effectors are particularly suited to countering nefarious drones in the majority of homeland security scenarios because of their ability to disrupt or defeat a drone in flight at a distance.

"They offer a more widely deployable alternative to kinetic and physical effectors, especially where authority has been deferred to private security managers and commercial guard forces."

So we're all sorted then?

No. The problem is not that the authorities have no idea how to deal with drones. It is that the technology creating the problem is moving faster than the legislative and regulatory response.

It is possible that some of the measures planned in the draft bill would have prevented the Gatwick attack, but the bill has not been written yet, or put to parliament, or debated, or voted on, or implemented in practice.

All of that could be months, or arguably even years away. And by the time it does come in, technology could have developed to find ways round the government's restrictions and regulations.

The hope is that the government's new law will create a framework, upon which quicker regulatory changes can be made in the future to react to updated drone technology.
Join our commenting forum
Join thought-provoking conversations, follow other Independent readers and see their replies