Dubs Amendment for child refugees: Full list of MPs who voted against the scheme
Five Conservative MPs rebelled and voted to accommodate children fleeing war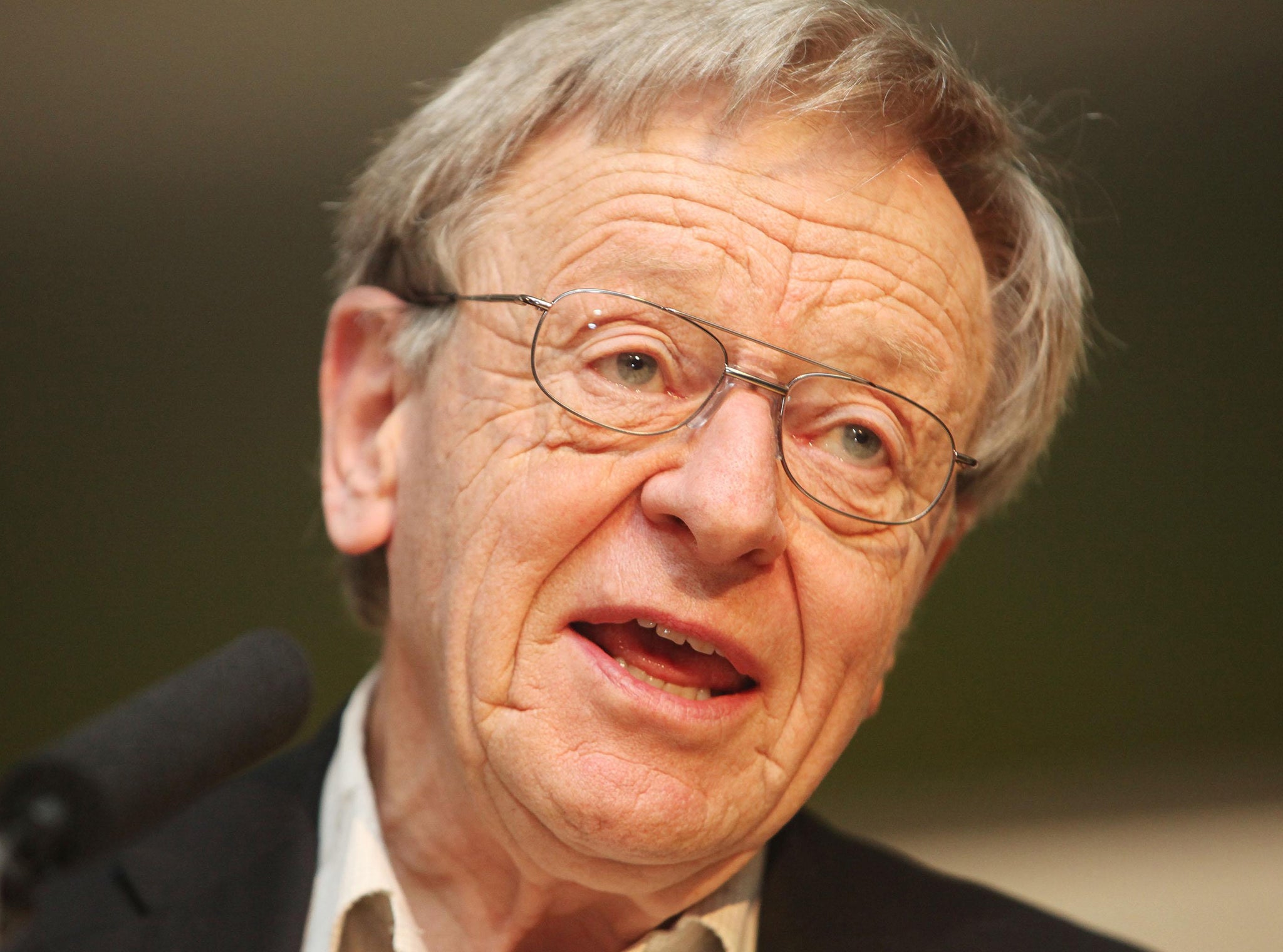 The Government has scrapped a scheme to provide support and sanctuary to lone children fleeing war in Syria.
Just months after it was established, the Dubs Amendment has been ditched by Theresa May's Government on the eve of a parliamentary recess, in a move described as "shameful" by Lord Dubs, who brought in the measures to help child refugees.
The closure of the scheme has met with widespread censure. The Archbishop of Canterbury said he was "saddened and shocked" by its closure and appeared to compare the Government's position with that of Donald Trump.
Lord Dubs, who himself was a child refugee fleeing the Nazis, also condemned the anti-refugee sentiment coming from the US and the British Government.
He said: "At a time when Donald Trump is banning refugees from America, it would be shameful if the UK followed suit by closing down this route to sanctuary for unaccompanied children just months after it was opened."
The amendment was originally introduced to a bill designed to crack down on illegal immigration, and was designed to aid 3,000 children from war-ravaged countries.
To date only 350 children have benefitted from the scheme.
But Home Secretary Amber Rudd told MPs this week that the scheme was now "a magnet for people traffickers", and warned that the scheme for child refugees was "incentivising" migration.
When the amendment to the bill was introduced in April 2016, it was rejected by 294 MPs to 276. A subsequent amendment was accepted by the Government.
The original amendment was supported by Labour, the Lib Dems, the SNP and five Conservative MPs – Tania Mathias, Will Quince, Geoffrey Cox, David Warburton and Stephen Phillips.
At the time, the Conservatives' Mr Phillips explained why he supported the measure.
He said: "These children are already in Europe. They are alone, far from their families, they are cold, frightened, hungry, frequently without help or access to those who might help or protect them."
Refugees welcome here: Protesters demand UK resettle more migrants in response to refugee crisis
Show all 7
In total 289 Conservatives voted against the amendment. The remaining five votes came from Ukip, the Democratic Ulster Unionists and the Ulster Unionist Party.
Here is the list in full:
Conservatives
Adams, Nigel
Afriyie, Adam
Aldous, Peter
Allan, Lucy
Amess, Sir David
Andrew, Stuart
Ansell, Caroline
Argar, Edward
Atkins, Victoria
Bacon, Mr Richard
Baker, Mr Steve
Baldwin, Harriett
Barclay, Stephen
Baron, Mr John
Barwell, Gavin
Bebb, Guto
Bellingham, Sir Henry
Benyon, Richard
Beresford, Sir Paul
Berry, Jake
Berry, James
Bingham, Andrew
Blunt, Crispin
Bone, Mr Peter
Borwick, Victoria
Bottomley, Sir Peter
Bradley, Karen
Brady, Mr Graham
Brazier, Mr Julian
Brine, Steve
Brokenshire, rh James
Bruce, Fiona
Buckland, Robert
Burns, Conor
Burns, rh Sir Simon
Burrowes, Mr David
Burt, rh Alistair
Carmichael, Neil
Cartlidge, James
Cash, Sir William
Caulfield, Maria
Chalk, Alex
Chishti, Rehman
Chope, Mr Christopher
Churchill, Jo
Clark, rh Greg
Clarke, rh Mr Kenneth
Cleverly, James
Clifton-Brown, Geoffrey
Coffey, Dr Thérèse
Collins, Damian
Colvile, Oliver
Costa, Alberto
Crabb, rh Stephen
Davies, Byron
Davies, Glyn
Davies, Mims
Davies, Philip
Dinenage, Caroline
Djanogly, Mr Jonathan
Donelan, Michelle
Double, Steve
Dowden, Oliver
Doyle-Price, Jackie
Drax, Richard
Drummond, Mrs Flick
Duddridge, James
Duncan Smith, rh Mr Iain
Dunne, Mr Philip
Ellis, Michael
Ellison, Jane
Ellwood, Mr Tobias
Elphicke, Charlie
Eustice, George
Evans, Graham
Evans, Mr Nigel
Evennett, rh Mr David
Fabricant, Michael
Fallon, rh Michael
Fernandes, Suella
Field, rh Mark
Foster, Kevin
Fox, rh Dr Liam
Frazer, Lucy
Freeman, George
Freer, Mike
Gale, Sir Roger
Garnier, rh Sir Edward
Garnier, Mark
Gauke, Mr David
Ghani, Nusrat
Gibb, Mr Nick
Gillan, rh Mrs Cheryl
Glen, John
Goodwill, Mr Robert
Gove, rh Michael
Graham, Richard
Grant, Mrs Helen
Grayling, rh Chris
Green, Chris
Green, rh Damian
Grieve, rh Mr Dominic
Griffiths, Andrew
Gummer, Ben
Gyimah, Mr Sam
Halfon, rh Robert
Hall, Luke
Hammond, Stephen
Hancock, rh Matthew
Hands, rh Greg
Harper, rh Mr Mark
Harrington, Richard
Harris, Rebecca
Hart, Simon
Haselhurst, rh Sir Alan
Heald, Sir Oliver
Heappey, James
Heaton-Harris, Chris
Heaton-Jones, Peter
Henderson, Gordon
Herbert, rh Nick
Hinds, Damian
Hollobone, Mr Philip
Holloway, Mr Adam
Hopkins, Kris
Howarth, Sir Gerald
Howell, John
Howlett, Ben
Huddleston, Nigel
Hunt, rh Mr Jeremy
Hurd, Mr Nick
Jackson, Mr Stewart
Javid, rh Sajid
Jayawardena, Mr Ranil
Jenkin, Mr Bernard
Jenkyns, Andrea
Jenrick, Robert
Johnson, Boris
Johnson, Gareth
Johnson, Joseph
Jones, Andrew
Jones, rh Mr David
Jones, Mr Marcus
Kawczynski, Daniel
Kennedy, Seema
Kirby, Simon
Knight, rh Sir Greg
Knight, Julian
Kwarteng, Kwasi
Lancaster, Mark
Latham, Pauline
Leadsom, Andrea
Lee, Dr Phillip
Lefroy, Jeremy
Leigh, Sir Edward
Leslie, Charlotte
Letwin, rh Mr Oliver
Lewis, Brandon
Lewis, rh Dr Julian
Liddell-Grainger, Mr Ian
Lidington, rh Mr David
Lilley, rh Mr Peter
Lopresti, Jack
Lord, Jonathan
Loughton, Tim
Lumley, Karen
Mackinlay, Craig
Mackintosh, David
Main, Mrs Anne
Mak, Mr Alan
Malthouse, Kit
Mann, Scott
May, rh Mrs Theresa
Maynard, Paul
McCartney, Karl
McLoughlin, rh Mr Patrick
McPartland, Stephen
Menzies, Mark
Merriman, Huw
Metcalfe, Stephen
Miller, rh Mrs Maria
Milling, Amanda
Mills, Nigel
Milton, rh Anne
Mordaunt, Penny
Morgan, rh Nicky
Morris, Anne Marie
Morris, David
Morris, James
Morton, Wendy
Mowat, David
Murray, Mrs Sheryll
Murrison, Dr Andrew
Newton, Sarah
Nokes, Caroline
Norman, Jesse
Nuttall, Mr David
Offord, Dr Matthew
Opperman, Guy
Parish, Neil
Patel, rh Priti
Paterson, rh Mr Owen
Pawsey, Mark
Penning, rh Mike
Penrose, John
Percy, Andrew
Perry, Claire
Philp, Chris
Pickles, rh Sir Eric
Pincher, Christopher
Poulter, Dr Daniel
Pow, Rebecca
Prentis, Victoria
Prisk, Mr Mark
Pritchard, Mark
Pursglove, Tom
Quin, Jeremy
Raab, Mr Dominic
Redwood, rh John
Rees-Mogg, Mr Jacob
Robertson, Mr Laurence
Robinson, Mary
Rosindell, Andrew
Rudd, rh Amber
Rutley, David
Sandbach, Antoinette
Scully, Paul
Selous, Andrew
Shapps, rh Grant
Sharma, Alok
Shelbrooke, Alec
Simpson, rh Mr Keith
Skidmore, Chris
Smith, Chloe
Smith, Henry
Smith, Julian
Smith, Royston
Soames, rh Sir Nicholas
Solloway, Amanda
Soubry, rh Anna
Spelman, rh Mrs Caroline
Spencer, Mark
Stephenson, Andrew
Stevenson, John
Stewart, Bob
Stewart, Iain
Stewart, Rory
Streeter, Mr Gary
Stride, Mel
Stuart, Graham
Sturdy, Julian
Sunak, Rishi
Swayne, rh Mr Desmond
Swire, rh Mr Hugo
Syms, Mr Robert
Thomas, Derek
Throup, Maggie
Timpson, Edward
Tolhurst, Kelly
Tomlinson, Justin
Tomlinson, Michael
Tracey, Craig
Tredinnick, David
Trevelyan, Mrs Anne-Marie
Truss, rh Elizabeth
Tugendhat, Tom
Turner, Mr Andrew
Tyrie, rh Mr Andrew
Vaizey, Mr Edward
Vara, Mr Shailesh
Vickers, Martin
Villiers, rh Mrs Theresa
Walker, Mr Charles
Walker, Mr Robin
Warman, Matt
Watkinson, Dame Angela
Whately, Helen
Wheeler, Heather
White, Chris
Whittaker, Craig
Whittingdale, rh Mr John
Wiggin, Bill
Williams, Craig
Williamson, rh Gavin
Wilson, Mr Rob
Wollaston, Dr Sarah
Wood, Mike
Wragg, William
Wright, rh Jeremy
Democratic Ulster Unionist
Campbell, Mr Gregory
Shannon, Jim
Ukip
Carswell, Douglass
Ulster Unionist Party
Elliott, Tom
Kinahan, Danny
Join our commenting forum
Join thought-provoking conversations, follow other Independent readers and see their replies