DUP demands Facebook removes Sinn Fein's video depicting electoral register review as 'voter purge'
Clip accuses UK government of 'voter suppression'
Matt Mathers
Friday 19 February 2021 11:44 Comments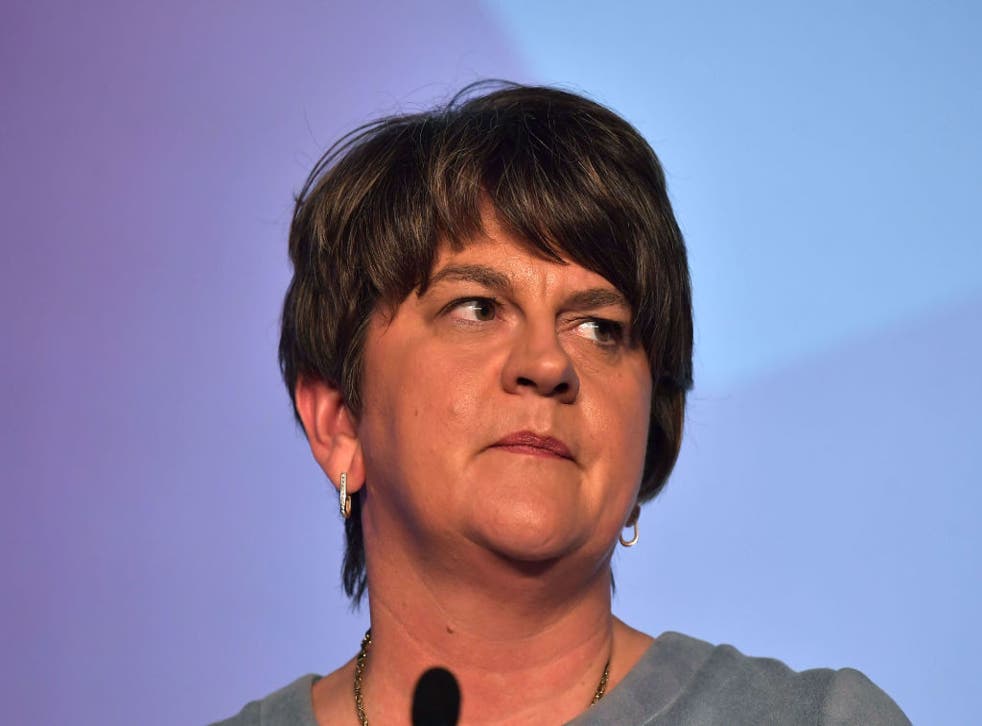 Northern Ireland's first minister has lodged a complaint with Facebook over a video shared by Sinn Fein which accused the Westminister government of planning a "mass purge" of voters in the country.
Arlene Foster, the DUP leader, urged the social media company to remove the clip which she said was promoting false allegations of voter suppression.
The Electoral Office is due to carry out a review of the electoral register this summer. It had been scheduled to take place last year but was delayed to the Covid-19 pandemic.
Northern Ireland's deputy first minister and Sinn Fein vice-president Michelle O'Neill has called for a meeting with Nothern Ireland secretary Brandon Lewis to discuss the review, which she said was "very concerning as it could lead to tens of thousands of people losing their vote".
A message accompanying the video shared on Sinn Fein's social media channels alleged: "The British government is planning a mass purge of voters in the north.
"This is a blatant attempt to suppress the voice of citizens in next year's historic assembly election."
It added: "The right to vote was hard fought for and must be protected. Sinn Fein will robustly challenge this proposal."
Writing on Twitter, Ms Foster accused Sinn Fein of using Facebook to "create and spread false statements".
In a direct plea to Sir Nick Clegg, the former deputy prime minister, who is now working as Facebook's vice-president for global affairs, the first minister said the platform must act and not be "complicit".
Ms O'Neill's colleague and West Belfast MP Paul Maskey said also alleged the electoral review would result in a "purge of voters". He said the last canvass, carried out in 2013, removed some 60,000 voters from the register.
The canvassing of households is legally required to update details of voters. People who do not return their forms will be removed from the list.
Sinn Fein said it would continue to oppose the plans, adding the Electoral Office should be "looking at new and innovative ways of making it easier for people to register and to vote instead of making it harder".
The Electoral Office dismissed Sinn Fein's claims of voter suppression as "not true".
A spokesperson said: "Canvass is not about removing people, but ensuring the register is as accurate as possible.
"Registering to vote is fundamental to the democratic process and people cannot remain on the NI register indefinitely without refreshing their registration."
Register for free to continue reading
Registration is a free and easy way to support our truly independent journalism
By registering, you will also enjoy limited access to Premium articles, exclusive newsletters, commenting, and virtual events with our leading journalists
Already have an account? sign in
Join our new commenting forum
Join thought-provoking conversations, follow other Independent readers and see their replies