The DUP will not have to name the source of a £425,000 donation it spent campaigning for Brexit
In scenes branded a 'pantomime', a committee approved a government order that will keep the source of the donation secret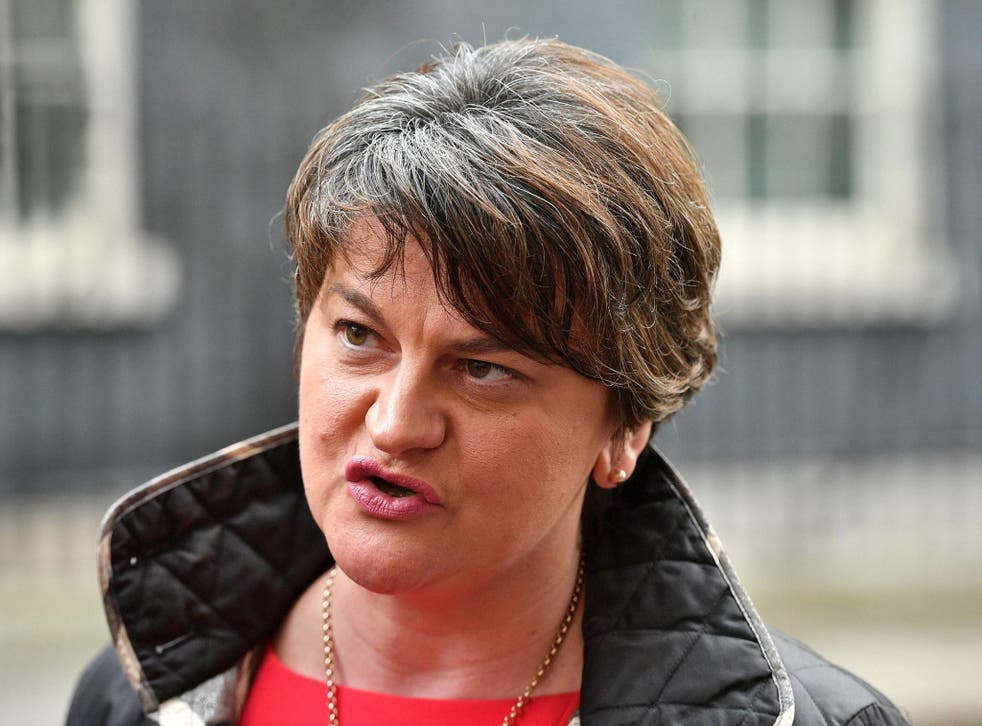 An obscure parliamentary committee has voted to continue to keep secret the source of a £425,000 donation to the Democratic Unionist Party, that was spent on wrap-around pro-Brexit advertising in the Metro newspaper during the EU referendum.
It means that changes to the rules for the publication of donors to Northern Irish political parties will only apply to donations made after the 1st July 2017, and will not be backdated to 2014 in accordance with previously agreed legislation.
It also means that the source of the £425,000 donation, the largest to any Northern Irish political party in history, and which has largely been seen as a device through which to donate anonymously to the Brexit campaign, will not be revealed.
Criticising the order, the Shadow Northern Ireland Secretary Owen Smith MP said: "It is retrospective, but it could have been retrospective right back to 2014.
"The reason there is concern about the subsequent decision to only make this [backdated to 2017] is because of one donation, of £425,000, the biggest donation in Northern Ireland history."
The rules were changed on the naming of donors to political parties in the UK in 2000, but Northern Irish political parties were given an exemption, over the security risk it would pose to certain individuals on the list and that it could destabilise the peace process.
Those rules have since been revisited, but Mr Brokenshire's order will tweak the rules to prevent the source of this large donation, which was spent campaigning on the UK mainland, where the DUP do not field candidates, from being named.
The donation has been named as coming from a group of businessmen called the Constitutional Research Council (CRC), though the ultimate source of their cash has not been confirmed.
£282,000 was spent on a wrap around advertisements on the Metro newspaper, saying "Vote Leave. Take Back Control" under Democratic Unionist Party branding. Some of them money was also paid to a data company linked to the analytics firm who worked for the Brexit campaign, Cambridge Analytica.
Labour's Ben Bradshaw said: "As well the £282,000 that was spent on adverts in the metro newspaper, £32,000 was spent with a Canadian data company linked with Cambridge Analytica.
"The DUP was used with their knowledge by the CRC to funnel money to the leave campaign that to this day keeps the source of that money secret.
"The people of NI deserve to have confidence in the transparency and integrity of their electoral system."
DUP MP Sammy Wilson said the donation obeyed "all the rules" and that Labour's attempt to have the donor named was because it was not happy with the result of the referendum.
Owen Smith added: "It is deeply ironic that last week Northern Ireland had to be absolutely in line with the rest of the UK, on this issue cannot accept being in line with the rest of the UK. They want special status. That irony will not escape people."
Both Labour and the SNP indicated their attention to vote against the order, which would prevent the change from happening at all. Northern Ireland Under Secretary of State Chloe Smith called this a "vote against transparency."
In fiery exchanges, Labour's Jess Phillips said Ms Smith should be "careful with her language." To call Labour's request for the provision to be backdated to 2014 was, she said "a pantomime."
Historically, Northern Irish parties have been able to receive sizeable donations from foreign donors, which is not allowed for other UK parties, and is largely seen as allowing Sinn Fein to receive large sums from Irish Republicans based in America. Sammy Wilson called the vote to pass the amendment "a good day for transparency in Northern Ireland."
Join our new commenting forum
Join thought-provoking conversations, follow other Independent readers and see their replies