Department for Work and Pensions 'has outrageous target' to reject 80% of benefits appeals
Hidden 'mandatory reconsideration' performance indicator criticised by Parkinson's charity and former judge
Jon Sharman
Wednesday 17 May 2017 11:12 Comments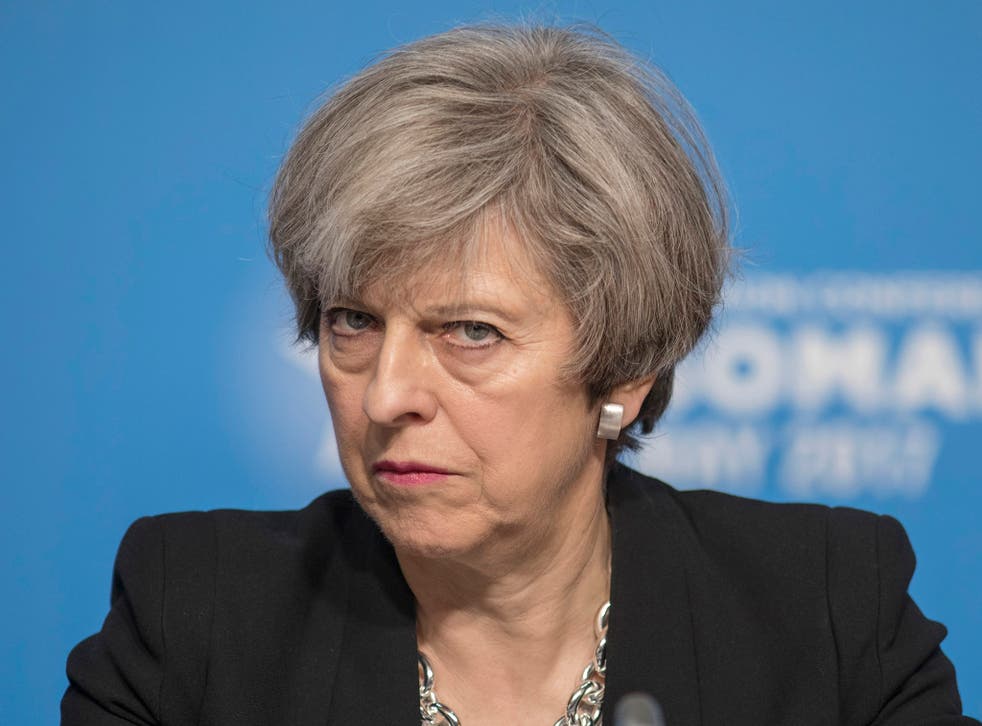 The Department for Work and Pensions (DWP) has been accused of setting an "outrageous target" that staff should turn down four out of five benefit appeals.
The department's response to a Freedom of Information request revealed staff conducting mandatory reconsideration reviews were held to a "key performance indicator" that said "80 per cent of the original decisions are to be upheld".
Mandatory reconsiderations are the first step in an appeal against decisions on jobseeker's allowance, the disability living allowance and other key benefits like economic support allowance. The DWP says claimants "normally" cannot progress to the next stage, a tribunal, without one.
Between April 2016 and March this year, 87 per cent of mandatory reconsiderations resulted in the original decision being upheld.
While the personal independence payment, known as PIP, is on the list of benefits requiring mandatory reconsiderations of appeals, it is not currently subject to the 80 per cent target, the DWP said.
According to a report earlier this year, 18 per cent of PIP appeals are approved at the mandatory reconsideration stage, compared to 65 per cent of those that reach a tribunal.
Phil Reynolds, of Parkinson's UK, said: "It is disgraceful that the DWP would use such arbitrary targets as a basis for decisions that have an enormous impact on the lives of people with long-term conditions, such as Parkinson's.
"These shocking findings have uncovered a blatant disregard for the health and wellbeing of thousands of people with the condition, who are forced to go through a stressful appeal process to get the support they should have received from day one.
"There should be trust that the DWP are working towards making the right decision, first time. These outrageous targets must be abolished."
UK news in pictures

Show all 50
Sir Henry Brooke, a former judge who has served as a mediator in benefit appeal cases, wrote on his blog: "This appears to be an absolutely outrageous interference by the executive with the rule of law.
"It is bad enough that applicants are compelled to go through this process, instead of merely having the opportunity to opt for it as a way of trying to avoid the cost and hassle of tribunal proceedings.
"But it is altogether unspeakable that DWP managers seek to incentivise those who turn these applications down – and what is more, they do not make this policy public."
A DWP spokesman said: "Mandatory reconsiderations look at all the evidence afresh, including any new evidence provided by the claimant. Our key performance measures are strictly used to assess the accuracy of the original benefit decisions.
"We want to ensure we get decisions right first time around, and performance measures help to monitor this."
In its FoI response, the department said the target was used "to monitor mandatory reconsideration performance".
In the "vast majority" of cases where decisions are overturned through mandatory reconsideration, more evidence has been provided by the claimant, the DWP added.
Register for free to continue reading
Registration is a free and easy way to support our truly independent journalism
By registering, you will also enjoy limited access to Premium articles, exclusive newsletters, commenting, and virtual events with our leading journalists
Already have an account? sign in
Join our new commenting forum
Join thought-provoking conversations, follow other Independent readers and see their replies