DWP asked disability benefit claimant why she had not killed herself
The DWP said the PIP assessors were able to explore mental health problems 'sensitively'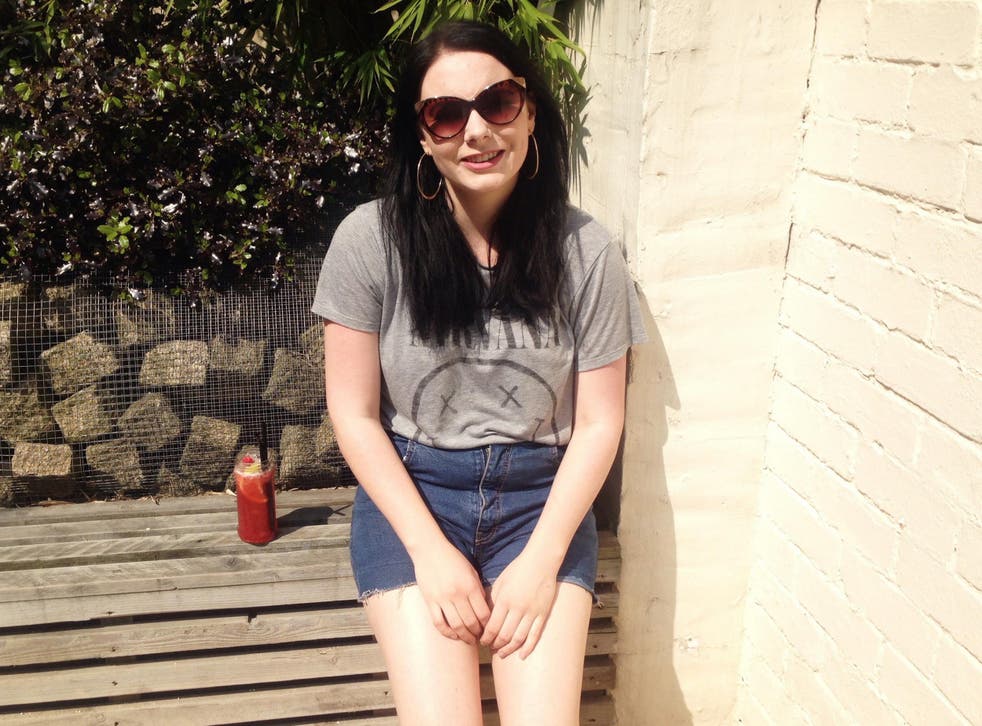 A woman with mental health problems was asked by DWP disability benefit assessors why she had not killed herself, she has said.
Alice Kirby, who also has physical disabilities, accused the Department for Work and Pensions of "institutional abuse" as she spoke about her experience trying to claim Personal Independence Payment (PIP).
The claim comes as new figures show private companies that run the assessments on behalf of the DWP are set to rake in more than £700m from their five-year contracts.
Labour accused the Government of "rewarding failure" by contractors Capita and Atos, who had originally been expected to take just over £500m from the deals.
The DWP says the PIP assessment balances support for the most vulnerable with value for money for the taxpayer. Labour on Thursday pledged to rewrite the rules for all private contractors to hold them to a higher standard.
In an interview with the Press Association, Ms Kirby, 25, said: "Phrased appropriately and sensitively, questions about suicide and asking a person why they haven't killed themselves could be appropriate in a psychiatric assessment, but it should not be discussed in a benefits assessment.
"In this setting it's not safe to ask questions like these because assessors have neither the time or skills to support us, and there's no consideration of the impact it could have on our mental health.
"The questions were also completely unnecessary, they were barely mentioned in my report and had no impact on my award."
She said she was shocked to discover how many other people had been asked similar questions as part of assessments, adding: "Some people told me that when they answered saying they felt suicidal or had attempted suicide, assessors said things such as 'that's understandable'.
"There was someone else who was asked to detail exactly how they would carry out suicide if they were to kill themselves."
Another person was asked why his attempts at suicide had failed, Ms Kirby said.
Ms Kirby was initially awarded the higher rate for both elements of PIP, and underwent an early reassessment in November after telling the DWP that her health had deteriorated.
After this her payments were actually reduced despite her feeling that her conditions have worsened. She is awaiting a mandatory reconsideration.
The payouts to the firms by the DWP totalled £198m in 2015, £91m in 2014 and £7m in 2013, the year PIP launched.
Figures released for January and February 2017 show the companies have been paid a further £25m this year.
Atos won two of the three original tenders – a £206.7m contract to carry out assessments in the North and Scotland, and a £183.9m contract for London and the South.
The other £121.6m contract for assessments in Central England and Wales was won by Capita.
More than 160,000 people initially denied PIP have had this decision overturned since the benefit launched in 2013, according to DWP figures, while Atos and Capita have been dogged by accusations of insensitive assessments.
Shadow Work and Pensions Secretary Debbie Abrahams said: "It is beyond belief that this Tory Government is rewarding failure.
"The PIP process is in disarray and these private companies are receiving huge payouts in a time of extreme austerity.
"It is clear that these costs are spiralling out of control.
"The Government needs to get an urgent grip on these extortionate payments to private companies, especially at a time when they are getting more and more assessments overturned in the courts."
The DWP insists that all staff carrying out PIP assessments receive training on mental health conditions, including issues around suicidal thoughts, which have to be explored further given their duty of care to claimants.
The most ridiculous reasons people had their benefits sanctioned

Show all 16
A DWP spokesperson said: "Supporting people with mental health conditions is a priority for this Government and that's why we're spending a record amount on mental health support, over £11 billion a year.
"There are now more people with mental health conditions receiving the higher rates of both PIP components, than the previous DLA equivalents.
"All PIP assessors receive training on mental health conditions, so they are able to explore claimants' circumstances carefully and sensitively."
A spokesman for Atos, which carried out Ms Kirby's assessment, said: "The professional and compassionate service we provide to claimants is our primary consideration.
"The specific question is inappropriate and if asked would not meet the high standards and training in place which enable the sensitive and appropriate handling of assessments by our professional assessors for those with mental health conditions."
Additional reporting by PA
Register for free to continue reading
Registration is a free and easy way to support our truly independent journalism
By registering, you will also enjoy limited access to Premium articles, exclusive newsletters, commenting, and virtual events with our leading journalists
Already have an account? sign in
Register for free to continue reading
Registration is a free and easy way to support our truly independent journalism
By registering, you will also enjoy limited access to Premium articles, exclusive newsletters, commenting, and virtual events with our leading journalists
Already have an account? sign in
Join our new commenting forum
Join thought-provoking conversations, follow other Independent readers and see their replies