DWP will not say whether it is going to cut disability supported housing, women's refuges, and homeless hostels
Three Work and Pensions secretaries have so far declined to answer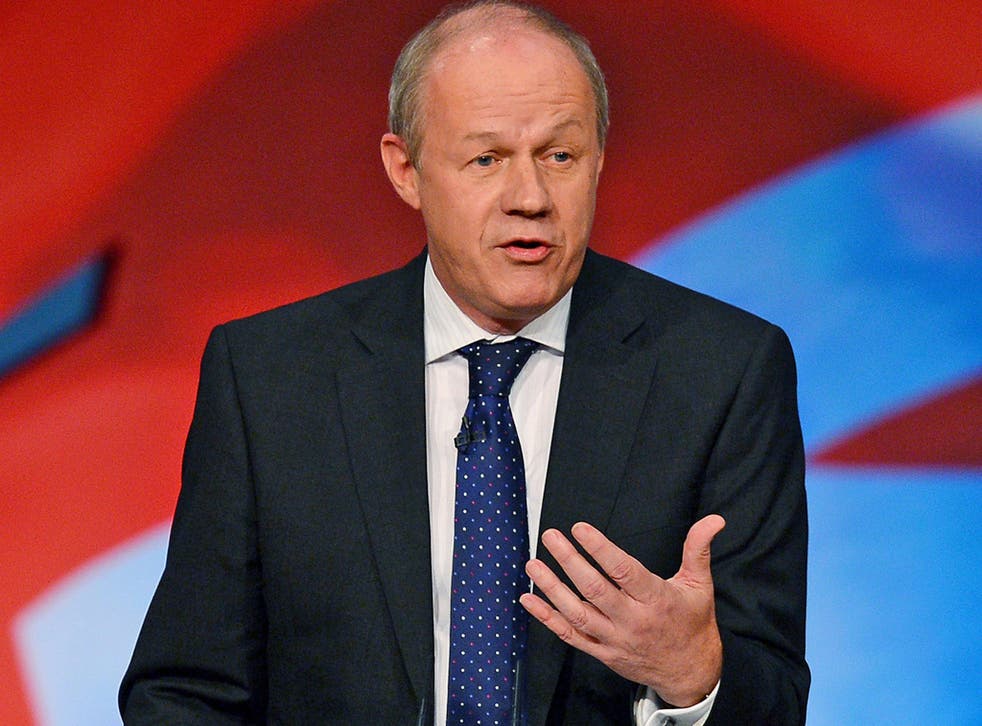 Fifteen of the UK's leading disability charities have written to the Department for Work and Pensions calling on it to end the "shadow of uncertainty" cast on vulnerable people by its latest round of housing benefit cuts.
The plans, announced by George Osborne in last year's Autumn Statement, would see housing benefit for social housing tenants capped at same rate as the "local housing allowance" benefit for private sector tenants.
The Government has however failed to clarify whether specialist supported housing will be hit by the cap – despite months of questions and the passage of three separate Work and Pensions Secretaries.
As well as specially adapted housing for disabled people, other forms of supported accommodation including refuges for victims of domestic violence, homeless hostels, and refugee accommodation are primarily funded through housing benefit.
The charities that run these services all say they would be would be crippled if the cut, due to come in force in 2018, does apply to supported housing.
The Government has currently deferred the decision for a year.
Signatories of the latest letter include the chief executives of Mencap, Mind, Sense, the RNIB, the National Autistic Society, the Papworth Trust, Leonard Cheshire Disability, Inclusion London, MND Association, Rethink Mental Illness, United Response, Deafblind UK, Dimensions, Ambitious about Autism and the Housing and Support Alliance.
"Supported housing is a lifeline for disabled people who want to live independently, feel part of their community and have control over where they call home," Jan Tregelles, chief executive of the learning disability charity Mencap, said.
Damian Green on employment
"It is the foundation for a more independent life for many people with a learning disability, and supports the move away from housing people in inappropriate accommodation, such as Assessment and Treatment Units, where people may be at an increased risk of abuse and neglect.
"The pressure on supported housing is already immense, with at least 900 more supported homes required every year for people with a learning disability alone.
"The recent Government announcement of a cap on Housing Benefit rates for supported housing has created an uncertainty that has forced providers to put on hold plans to buy or build new properties, and which is likely to turn this pressure into a crisis."
"It is now key that the Government does their part and offers the certainty the sector desperately needs. We urge the Government to provide this by removing the threat of the LHA cap and by creating a sustainable long-term funding structure for supported housing going forward, so people with a learning disability can live independent lives and access their community."
7 ways the Tories have 'helped' disabled people

Show all 7
Last month Labour lead an opposition day debate on the issue of the cap. Former shadow Housing Minister John Healey said uncertainty was already impacting services on the ground.
"Many of the most vulnerable people in our country – including those with learning disabilities, veterans, the homeless and the frail elderly – face losing their homes," he said.
"Among those worst affected will be survivors of domestic violence. Uncertainty about the future of housing benefit payments is already directly impacting on services planned for the future.
"As they take up the responsibilities of their new roles, we call on Amber Rudd, Damian Green and Sajid Javid to lead a rethink and new approach within government. We urge them to make this a top priority in your new job and act to announce a full exemption for all supported housing from the housing benefit cuts and cap.
"These cuts will be a catastrophe for those least able to afford it. Without this specialist housing, many of the most vulnerable will have nowhere to turn."
In February women's charity Refuge spoke out specifically about the impact the cut would have if it applied to emergency domestic violence refuges.
"If refuges are not exempted from LHA rates this will mean that Refuge can no longer provide its emergency accommodation in a sustainable manner; and this would mean the collapse of the domestic violence refuge sector," Sandra Horley CBE, chief executive of the charity said.
A DWP spokesperson told The Independent: "We fully support the valuable work carried out by supported accommodation providers. That is why we deferred this measure for this sector while we conduct a review to ensure it is sustainable in the long term.
"We will continue working with providers to ensure the right protections are in place and will set out our plans for reform in the autumn."
Join our new commenting forum
Join thought-provoking conversations, follow other Independent readers and see their replies