DWP employees with disabilities paid almost £1m in discrimination cases across four years
Government department lost more cases than any other employer, freedom of information requests reveal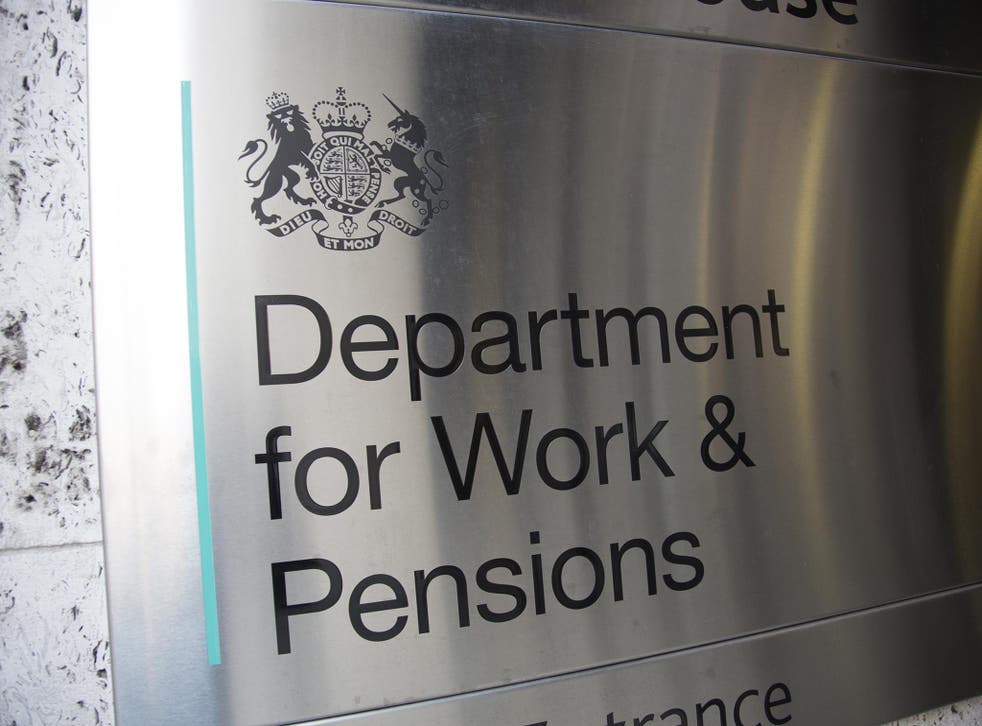 The Department for Work and Pensions has had to pay out almost £1m to employees with disabilities in discrimination cases in the space of four years.
The figures are revealed in a BBC Panorama investigation to be broadcast on Monday, which found that Therese Coffey's department lost more disability discrimination cases at employment tribunal than any other public or private sector employer in Britain.
Disability discrimination lawyer Karen Jackson told the programme it was a "horrible irony" that the government ministry tasked with protecting vulnerable members of society was getting the treatment of some of its own disabled staff wrong.
Information obtained through freedom of information requests revealed that between 2016 and 2019, the DWP had to defend 134 disability discrimination cases brought by employees and paid out at least £953,314. Some £240,000 was paid out in 17 cases, which the DWP lost at tribunal, while a further £713,000 was accounted for by 45 claims settled out of court.
The lost cases amounted to 13 per cent of the total, compared with an average of 3 per cent among employers as a whole.
UK news in pictures

Show all 50
The DWP employs 11,000 people with disabilities, out of a work force of 80,000. In 2010, the Equality Act made it illegal for employers to discriminate on the grounds of disability.
Former DWP employee Charlotte, 34, was awarded one of the largest payouts from the department after a judge ruled in 2017 she had been unfairly dismissed over claims she took too much sick-leave during four years as a personal independence payment (PIP) decision-maker.
Charlotte, who has serious health problems including depression, told the programme: "I kind of felt like if I had time off, people thought I was lying or faking it or I wasn't really ill, and that was kind of a culture. I think people were too scared to have time off when they … needed the time off."
Barrie Caulcutt, 57, from Caernarfon, was awarded £26,000 by an employment tribunal, where the judge said his treatment had been "wholly inexcusable".
He told the programme he suffered a severe asthma attack requiring hospitalisation after being ordered to attend training in a small room, despite telling his manager that he would be unable to do it because of a serious panic and anxiety disorder.
The employment tribunal later saw an email about him in which a manager said he was "sick" of him "whinging" about his disability.
Ms Jackson said: "I am always a little bit wary of statistics, but I think in this particular case the numbers are quite compelling, and the level of claims being brought for disability discrimination against DWP is quite high.
"There is a horrible irony that the organisation that is designed to look after the more vulnerable members of our society is constantly falling foul of the Equality Act around disability."
A DWP spokesperson told Panorama: "Fair and respectful treatment is a right and we do not tolerate discrimination in any form.
"DWP has a diverse workforce of more than 80,000 staff and we are proud that 11,000 identify as disabled. We are therefore shocked that, when presented in this way, the data shows us in this light.
"We have worked hard to ensure staff always have a route – informally and formally – to raise any concerns with someone they trust and while cases brought against us come from less than 2 per cent of our staff with disabilities, this figure is still too high.
"We have made significant progress over the last few years to support employees with disabilities. We have improved how we manage absence and resolve complaints, and have introduced 1,600 mental health first aiders – but we know there is always more we can do.
"We have instigated a review of our processes and actions following tribunal cases, to ensure all our employees are treated fairly and with respect."
Panorama: The Million Pound Disability Payout can be seen on BBC1 at 8.30pm on Monday 9 March.
Register for free to continue reading
Registration is a free and easy way to support our truly independent journalism
By registering, you will also enjoy limited access to Premium articles, exclusive newsletters, commenting, and virtual events with our leading journalists
Already have an account? sign in
Register for free to continue reading
Registration is a free and easy way to support our truly independent journalism
By registering, you will also enjoy limited access to Premium articles, exclusive newsletters, commenting, and virtual events with our leading journalists
Already have an account? sign in
Join our new commenting forum
Join thought-provoking conversations, follow other Independent readers and see their replies