Ed Balls blames below-par autumn statement performance on his stammer
Shadow Chancellor admitted he was thrown off course when George Osborne defied expectations by announcing that borrowing would fall this year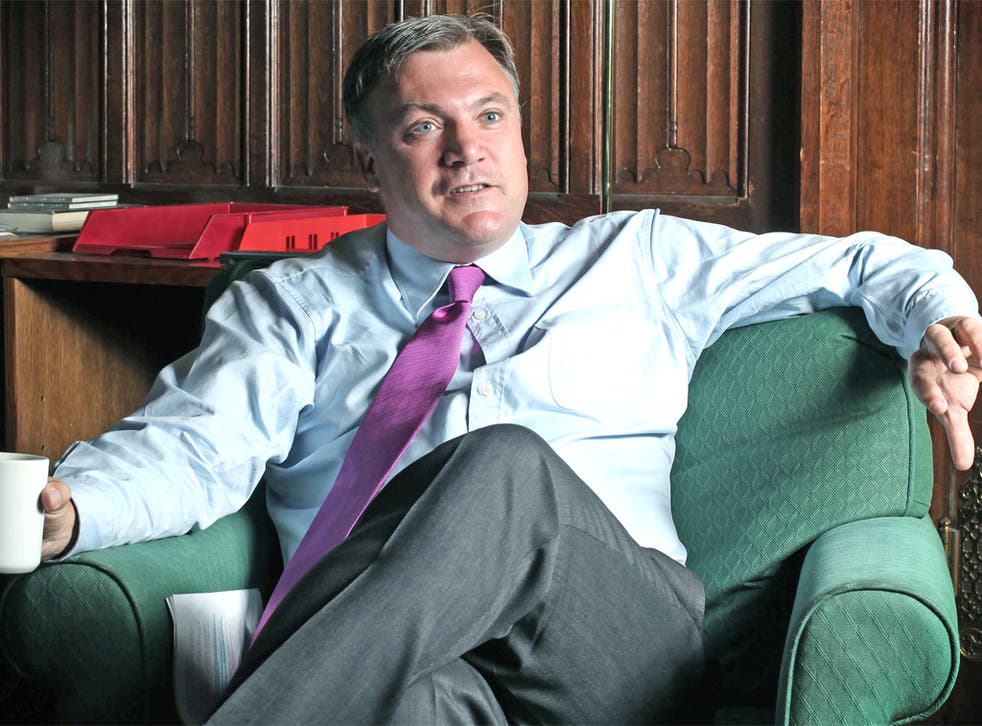 Ed Balls, the shadow Chancellor, has blamed his stammer for his below-par performance in the Commons as he replied to the autumn statement.
He admitted he was thrown off course when George Osborne defied expectations by announcing that borrowing would fall this year. "Everybody knows that I have a stammer," he said. "Sometimes that stammer gets the better of me in the first minute or two when I speak, especially when I have got the Prime Minister, the Chancellor and 300 Conservative MPs yelling at me at the top of their voices. But frankly that is who I am…I don't apologise for one second."
Allies said his remarks in a BBC Radio 4 interview were spontaneous and that he had not intended to attribute his performance on Wednesday to the stammer he has had since childhood. Denying that he had let the Chancellor off the hook, Mr Balls said: "What happens in the House of Commons when you are responding to that statement is you have none of the figures, none of the documentation, and you have to listen to the Chancellor.
"The outside forecasters were all expecting a rise in borrowing this year, because it has risen for the first seven months ... it was impossible to work out in that first minute or two what was going on. The reason is because the Chancellor decided to slip the money [£3.5bn] for the 4G mobile spectrum into this financial year but he did not even say that in the House of Commons."
Downing Street denied that David Cameron and Mr Osborne were laughing at Mr Balls because he was struggling with his speech problem.
There was little sympathy for Mr Balls from Mr Osborne, who said: "The reason why the House of Commons doesn't take Ed Balls very seriously has got nothing to do with the fact that he has got a stammer." The Chancellor said the reason was his role a close ally of Gordon Brown. "He never admits that he was there at the scene of the crime. So obviously, when we listen to his answers about what should happen next we are a bit sceptical," he said.
Mr Balls, who memorises his speeches because of his stammer, said in 2010: "You cope, but it never goes away. It's always there, like an iceberg. No one sees what's under the surface. People who stammer try to avoid certain situations, but in my job you can't. You go out and learn by trial and error."
He said he still very conscious of hitting a "block", adding: "The worst thing you can do is try to stop it. That's when you trip up. It happens to me on live TV. I'm never 100 per cent fluent, but it's OK. Hating it is the problem. You just have to relax and be yourself. I can't do perfectly crafted phrases or soundbite politics. It has to be conversational with me."
Register for free to continue reading
Registration is a free and easy way to support our truly independent journalism
By registering, you will also enjoy limited access to Premium articles, exclusive newsletters, commenting, and virtual events with our leading journalists
Already have an account? sign in
Register for free to continue reading
Registration is a free and easy way to support our truly independent journalism
By registering, you will also enjoy limited access to Premium articles, exclusive newsletters, commenting, and virtual events with our leading journalists
Already have an account? sign in
Join our new commenting forum
Join thought-provoking conversations, follow other Independent readers and see their replies