Ed Miliband accuses David Cameron of dodging TV debates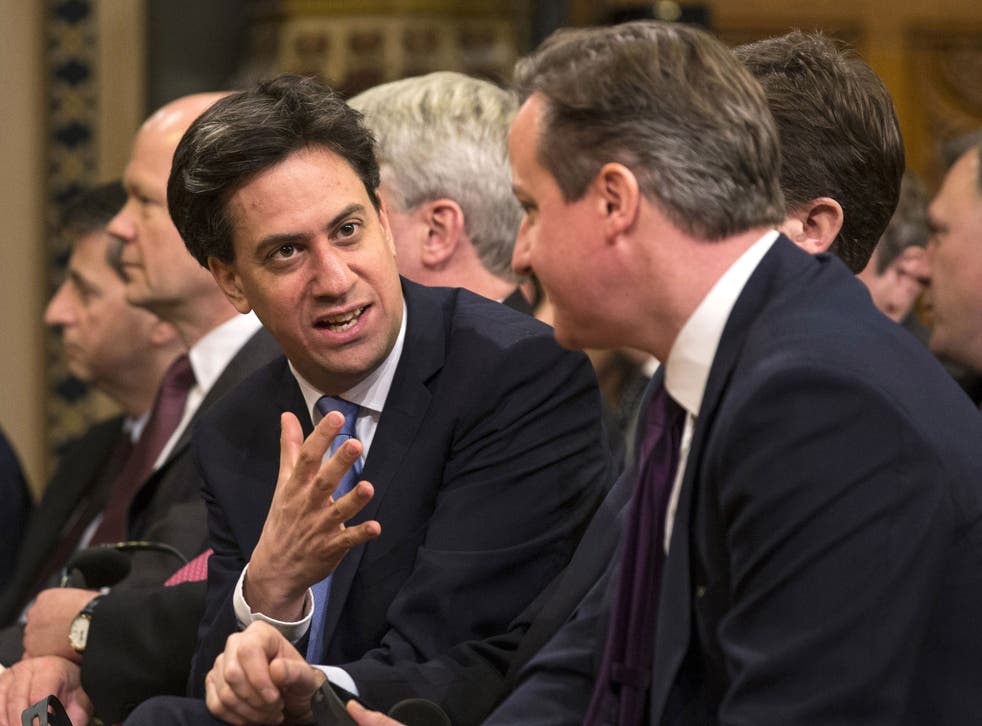 Ed Miliband has accused David Cameron of sabotaging televised debates between the three main party leaders at next year's general election because he knows the Conservatives will be able to outspend Labour on campaigning.
Mr Miliband claimed the Conservatives had "stalled at every opportunity" in discussions on whether to repeat the TV debates held for the first time in Britain at the 2010 election.
Writing in The Radio Times, the Labour leader said: "I can only assume that Mr Cameron wants his party's deep pockets to be used for maximum advantage and that perceived political self-interest lies behind his party's reluctance to get these debates on. But no one should want the outcome of the next election distorted by the number of direct mailshots and billboard posters a party can buy."
By law each political party is allowed to spend £19 million on campaigns in the 12 months before a general election. Labour officials believe the Conservatives, who have more rich backers, will spend at least three times as much than than their own party.
Labour wants talks with broadcasters to start immediately but the Tories want to delay discussions until after this autumn's party conferences.
In his article, Mr Miliband said his "starting point" was the same formula as 2010, with three debates between the three leaders three weeks apart. "I am not going to give the Conservatives the excuse to walk off the pitch by claiming we have moved the goalposts," he wrote.
But Labour officials do not rule out a different approach if that ensures Mr Miliband can go head to head with Mr Cameron.
The Liberal Democrats may take legal action if there is an attempt to squeeze Nick Clegg out of the picture by staging a Cameron versus Miliband "choice of prime minister" debate. Nigel Farage will demand a place in any general election debates if, as expected, Ukip does well in next month's European elections.
Mr Cameron insists he is committed to debates. But he does not want them to dominate the campaign as they did in 2010 and has suggested that one or more debates could be held at an earlier stage next year.
Register for free to continue reading
Registration is a free and easy way to support our truly independent journalism
By registering, you will also enjoy limited access to Premium articles, exclusive newsletters, commenting, and virtual events with our leading journalists
Already have an account? sign in
Register for free to continue reading
Registration is a free and easy way to support our truly independent journalism
By registering, you will also enjoy limited access to Premium articles, exclusive newsletters, commenting, and virtual events with our leading journalists
Already have an account? sign in
Join our new commenting forum
Join thought-provoking conversations, follow other Independent readers and see their replies