Ed Miliband hits back at criticism of his Labour leadership from Blair and allies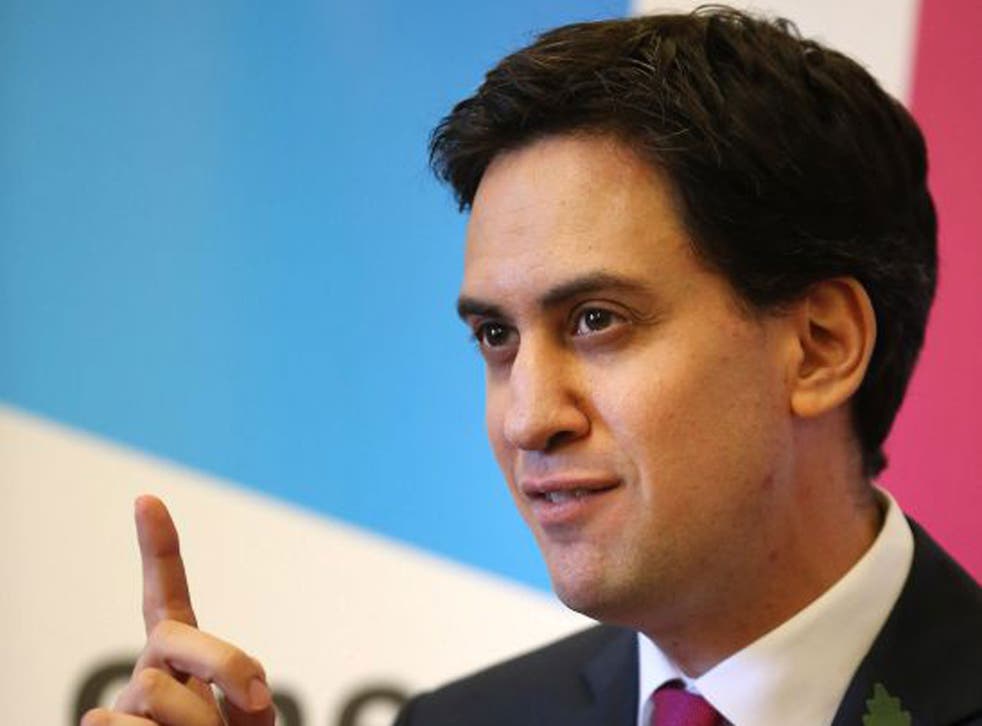 Ed Miliband tonight hit back at criticism of Labour's direction under him from Tony Blair and his allies, accusing them of being out of date and out of touch with the public.
Insisting that Labour is on course for victory at the 2015 election, Mr Miliband said: "We are not a party of commentators." He added: "We have got to recognise that the next election has to be a change election. That means change from the past."
His counter-attack, made at the weekly meeting of Labour MPs and peers, came after Mr Blair warned last week that Labour was in danger of becoming a protest party as it opposed the Coalition's cuts and vacated the political centre ground. Mr Blair was backed by former Cabinet colleagues Lord Mandelson, Alan Milburn, Lord Reid and Dame Tessa Jowell.
Mr Miliband declared: "New Labour was founded 18 years ago. That is two decades ago. Tony Blair taught us that the world changed. The world does change."
The Labour leader insisted he was "incredibly proud" of the party's record in government but added that it must learn from its mistakes. "We need to learn this truth: Opposition Leaders who say 'we got it right, the electorate got it wrong' will remain Leaders of the Opposition," he said.
Mr Miliband told his MPs and peers: "We are like a football team that is winning at half-time. Let's go out and win."
He said this was the phase of the five-year parliament when Labour's mettle would be tested. "Eighteen months ago, people were saying we were not up to it. Now they are claiming we are too effective an opposition," he said.
Lord Prescott, who was Deputy Prime Minister under Mr Blair, echoed Mr Miliband's warning. He told the meeting that it would be "crazy" for the party to show divisions a few weeks before next month's local elections. "Let's stop complaining and get campaigning," he said.
The outbreak of infighting has dismayed Miliband allies, as it comes when the Labour leader has won praise for his performance at Prime Minister's Questions and his statesmanlike response to Margaret Thatcher's death.
The party managed to avoid internal rows after losing power in 2010 and when Ed beat his brother David for the Labour leadership. But Blairites have become increasingly worried by Labour's failure to spell out how and when the party would cut the deficit if it regains power.
Register for free to continue reading
Registration is a free and easy way to support our truly independent journalism
By registering, you will also enjoy limited access to Premium articles, exclusive newsletters, commenting, and virtual events with our leading journalists
Already have an account? sign in
Register for free to continue reading
Registration is a free and easy way to support our truly independent journalism
By registering, you will also enjoy limited access to Premium articles, exclusive newsletters, commenting, and virtual events with our leading journalists
Already have an account? sign in
Join our new commenting forum
Join thought-provoking conversations, follow other Independent readers and see their replies