Ed Miliband press advisers 'must cut out schoolboy errors', says Labour's Tom Watson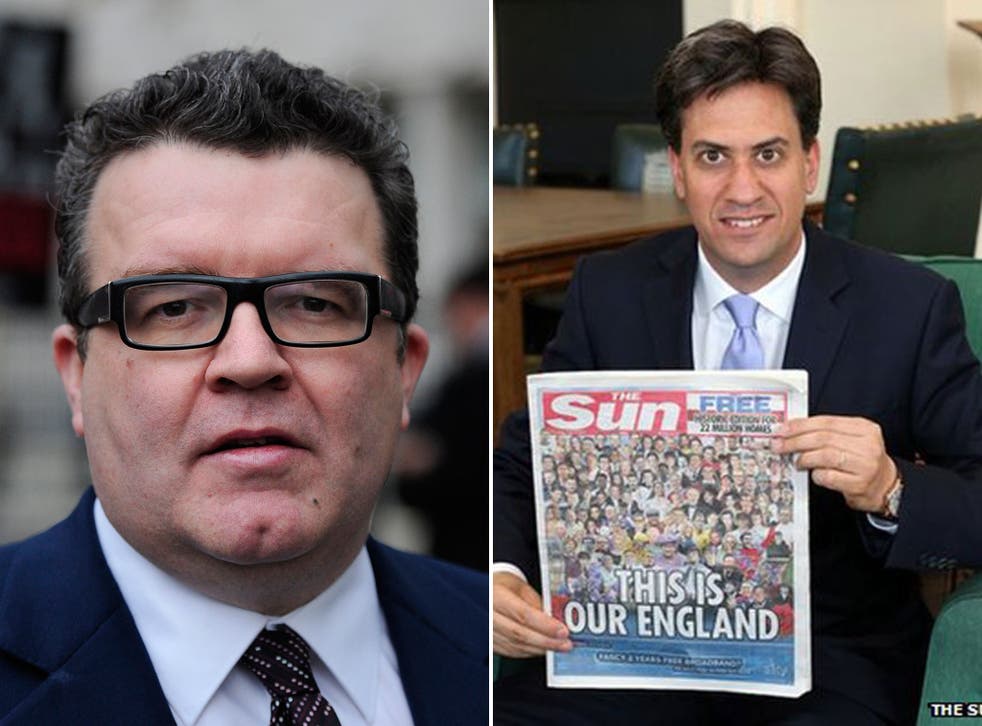 Some of Ed Miliband's press advisers should be fired unless they can cut out "schoolboy" errors, a former Labour deputy chairman said on Sunday.
Tom Watson spoke out as the reverberations continued within the party over Mr Miliband's decision to pose with a copy of the Sun. It led to a backlash in Merseyside where the tabloid remains widely reviled for its coverage of the Hillsborough disaster.
Mr Watson said the ultimate responsibility for the episode lay with the Labour leader, but warned that shadow cabinet members were worried about the quality of the advice he was receiving.
"It was a schoolboy error from someone who doesn't understand the Labour Party. You don't win elections if you can't build that alliance," Mr Watson told BBC Radio 5Live.
In pictures: "Don't Buy the Sun" campaign

Show all 10
"The people around Ed, they are not civil servants. They are very powerful political people – they carry a lot of power in the Labour party. A lot of Labour members raise funds to pay their very good salaries."
Asked what should happen to them, he replied: "They've either got to lift their game or move on and get people who can do the job."
Lord Prescott added to the pressure on Mr Miliband by saying he would never have agreed to the photo-call.
"You can't keep blaming advisers," the former Deputy Prime Minister told Sky News. At the end of the day a leader must make a judgement and he will be judged on his judgement."
Join our new commenting forum
Join thought-provoking conversations, follow other Independent readers and see their replies