Ed Miliband's Commons statement on Leveson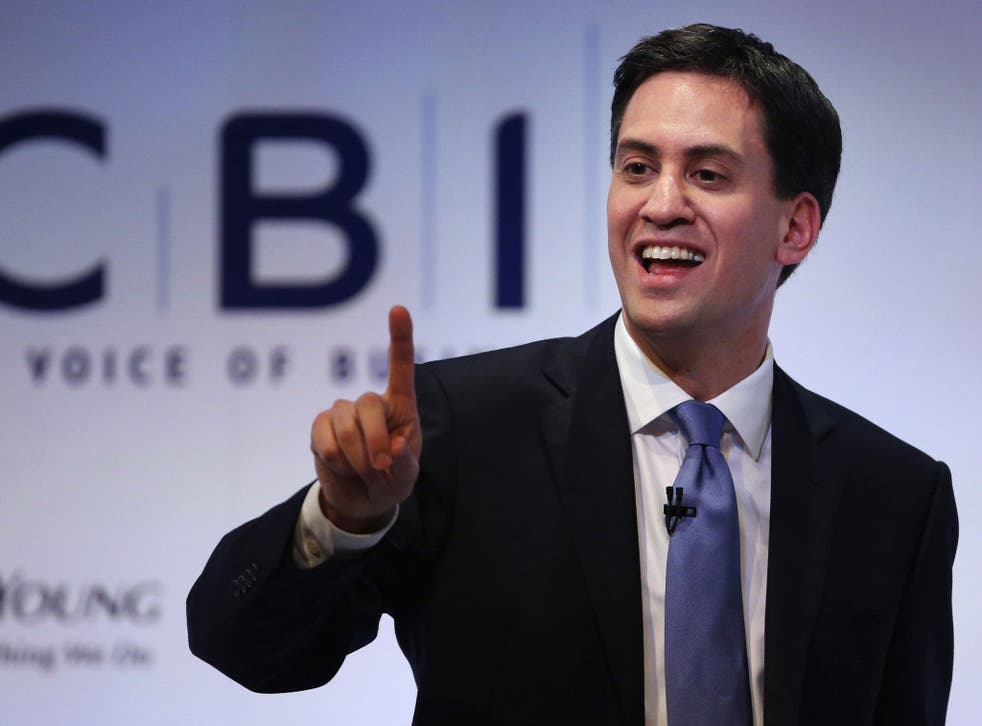 Ed Miliband's statement on the Leveson Inquiry to the House of Commons:
Can I start by thanking the Prime Minister for his statement, and for his co-operative tone and approach on this issue.
I want to echo his tribute and thank Lord Justice Leveson and his team for the painstaking, impartial and comprehensive way they have conducted this Inquiry.
And I thank Lord Justice Leveson for the clarity with which he has explained his Report today.
Most of all, I want to pay tribute to the innocent victims who gave evidence to the Inquiry.
People who did not seek to be in the public eye, who suffered deep loss and grief, and then faced further trauma at the hands of sections of the press.
Bob and Sally Dowler. It is easy to forget now, but without the revelations last July about what happened to them and to their daughter, and their courage in speaking out, we would simply not be here today.
Gerry and Kate McCann, who suffered so much and showed such courage.
Kate McCann, whose daughter remains missing, and who saw her private diary published by the News of the World for the sake of a story.
They gave evidence to this Inquiry to serve the wider public interest and we pay tribute to them.
It is they who must be at the forefront of our minds today.
Much has been written about the reasons for this Inquiry.
A free press is essential to a functioning democracy.
The press must be able to hold the powerful, especially politicians, to account, without fear or favour.
That is part of the character of our country.
At the same time I do not want to live in a country where innocent families like the McCanns and the Dowlers can see their lives torn apart simply for the sake of profit.
And where powerful interests in the press know they won't be held to account.
This is about the character of our country.
There never was just one "rogue reporter".
Lord Justice Leveson concludes that a whole range of practices – from phone hacking to covert surveillance, to harassment, to other wrongful behaviour – were widespread, all in breach of the code by which the press was supposed to abide.
I recognise the many decent people who work in our country's newspapers. And not every newspaper did wrong.
But Lord Justice Leveson concludes, and I quote "...it is argued that these are aberrations and do not reflect on the culture, practices or ethics of the press as a whole. I wholly reject this analysis."
This will not come as a surprise to many people.
But as Lord Justice Leveson also concludes, there has been "a persistent failure [by politicians] to respond... to public concern about the culture, practices and ethics of the press".
We must all take responsibility for that.
The publication of this report is the moment when we must put that right.
Upholding the freedom of the press, and guaranteeing protection and redress for the citizen.
As the Prime Minister himself said at the Leveson Inquiry: "If the families like the Dowlers feel this has really changed the way they would have been treated, we would have done our job properly."
I agree.
Let us be clear about Lord Justice Leveson's proposals and why they are different from the present system.
He proposes:
A genuinely independent regulator, with effective powers to protect and provide redress for the victims of abuse.
He gives the responsibility for establishing the system to the press, as now.
But he provides a crucial new guarantee which we have never had before. He builds in a role for the media regulator Ofcom, to ensure that the system that is established passes the test we would all want applied to it: that it is truly independent and provides effective protection for people like the McCanns and the Dowlers.
And to make this guarantee real, he recommends that both Ofcom's role and these criteria of independence and effectiveness will be set out in statute, a law of this Parliament.
A truly independent regulation of the press, guaranteed by law.
Lord Justice Leveson's proposals are measured, reasonable and proportionate.
We on this side unequivocally endorse both the principles set out and his central recommendations.
We support this new system of regulation. Does the Prime Minister agree?
We support Lord Justice Leveson's view that Ofcom is the right body to carry out the task of recognition of the new regulator.
Does the Prime Minister agree?
We support Lord Justice Leveson's proposal that the House should lay down in statute the role of Ofcom?
Does the Prime Minister agree?
We endorse Lord Justice Leveson's proposal that the criteria any new regulatory body must meet should be set out in statute.
Does the Prime Minister agree?
Lord Justice Leveson has, I believe, made every effort to meet the concerns of the industry.
There will be some people who say that this will not work because the press will not co-operate.
Does he agree with me that this arrangement, as Lord Justice Leveson says, will work but only if the press now come forward to sign up to it and embrace it with genuine commitment?
If we cannot achieve a comprehensive system involving all major newspapers, Lord Justice Leveson sets out the necessary alternative: direct statutory regulation.
Does the Prime Minister agree that if the newspapers refuse to adopt the system proposed, this will be necessary and must be implemented?
Lord Justice Leveson has genuinely listened.
He has acted with the utmost responsibility.
Newspaper editors and proprietors should now do the same.
Lord Justice Leveson also reaches important conclusions on the need to prevent too much media influence ending up in one pair of hands. He proposes there should be continuous scrutiny of the degree of media plurality, and a lower cap than that provided by competition law.
Will the Prime Minister take this forward?
Lord Justice Leveson makes specific suggestions about greater transparency about meetings and contacts between politicians and the press. He says they should be considered "as an immediate need". I agree, and I hope these can be taken forward too.
I welcome the Prime Minister's offer of immediate cross-party talks on the implementation of the recommendations on press regulation.
These talks must be about implementing these recommendations, not whether we implement them.
These talks must:
Agree a swift timetable for implementation of these proposals.
Agree to legislate in the next session of Parliament starting in May 2013.
With a new system up and running at the latest by 2015.
And by the end of January of next year we should have an opportunity for the whole House to endorse and proceed with the Leveson proposals.
Does the Prime Minister agree?
We should move forward together, wholeheartedly, now.
After 70 years and 7 reports which have gone nowhere, now is the time to act.
The case is compelling.
The evidence is overwhelming.
This is a once-in-a-generation opportunity to make change the public can trust.
There can be no more last chance saloons.
And in acting, let us remember the words of Bob and Sally Dowler at Leveson:
"...There is nothing that can rectify the damage that has been done to our family... All we can hope for is a positive outcome from this Inquiry so that other families are not affected in the way we have been..."
On behalf of every decent British citizen who wants protection for people like the Dowlers.
Who wants a truly free press.
A press that can expose abuse of power without abusing its own.
We must act.
Register for free to continue reading
Registration is a free and easy way to support our truly independent journalism
By registering, you will also enjoy limited access to Premium articles, exclusive newsletters, commenting, and virtual events with our leading journalists
Already have an account? sign in
Register for free to continue reading
Registration is a free and easy way to support our truly independent journalism
By registering, you will also enjoy limited access to Premium articles, exclusive newsletters, commenting, and virtual events with our leading journalists
Already have an account? sign in
Join our new commenting forum
Join thought-provoking conversations, follow other Independent readers and see their replies