Ed Miliband's energy price freeze a big 'con', says Energy Secretary Ed Davey
Mr Davey said that the Labour leader's plan would hit the small, independent, gas and electricity companies much harder than the Big Six suppliers
Tom Bawden
Wednesday 01 January 2014 19:38 Comments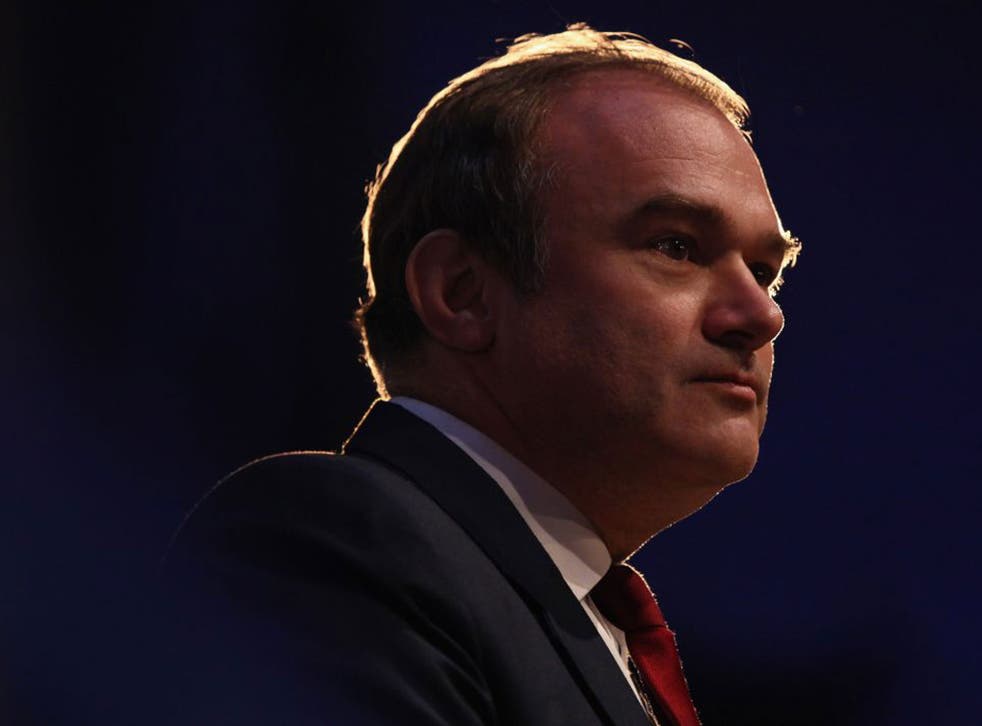 Ed Davey has dismissed Labour leader Ed Miliband's suggestion that a two-year price freeze would solve the issue of soaring energy bills as "highly irresponsible" and a "con".
In a forthright condemnation of the proposal, the Energy Secretary said the move is "highly irresponsible and fails to deliver what consumers want," adding "we think it's a con, because the energy companies will all shove up their prices before and certainly shove them up afterwards, so the consumer won't get any benefit."
Mr Davey said that the price freeze would hit the small, independent, gas and electricity companies much harder than the Big Six suppliers.
That was because a significant rise in the wholesale price of gas – the main determinant of household energy bills – could push the retailers' into loss if they are not allowed to pass that increase on to their customers.
The greater financial strength of the Big Six would enable them to absorb retail losses for two years, while the smaller companies could potentially go out of business. "Labour is actually a friend of the Big Six," he said.
Mr Davey also put himself on a collision course with the Prime Minister, the Chancellor, the Environment Secretary, Owen Paterson, and the Energy minister, Michael Fallon – all Tories who have said that a shale gas boom could bring energy prices down in the UK, as it has in the US.
It was by no means certain that there would be such a boom, said Mr Davey, and that, even if there was, this would not bring down prices. "I always focus on the evidence and analysis and the evidence and analysis suggests that, while shale gas may have many advantages, it is extremely unlikely that with the UK doing it alone there is going to be any price reduction as a result of shale gas."
That was because the US has a largely isolated gas market, so that any surge in supply forces down prices. By contrast, the UK is connected to the international gas market through interconnectors, so any excess supply would be exported at current market prices and would have little or no impact on domestic prices.
Mr Davey acknowledged that the EU is gradually moving towards a single energy market and that it already plays an active role in trying to keep prices down by promoting competition. However, he thinks much more needs to be done.
"There's been a lot of talk… but it's to do with regulations and the various codes that enable energy to flow across borders. But the missing piece is a commitment to build the interconnectors that connect different countries' grids," he said.
Register for free to continue reading
Registration is a free and easy way to support our truly independent journalism
By registering, you will also enjoy limited access to Premium articles, exclusive newsletters, commenting, and virtual events with our leading journalists
Already have an account? sign in
Join our new commenting forum
Join thought-provoking conversations, follow other Independent readers and see their replies