Ed Miliband's radical plans to connect with the people: 'Pay just £3 and vote for the leader'
New Labour Party rules will 'give power back to ordinary people' on unprecedented scale as subscription will give anyone the right to influence policy and leadership elections
Oliver Wright
Saturday 22 February 2014 01:00 Comments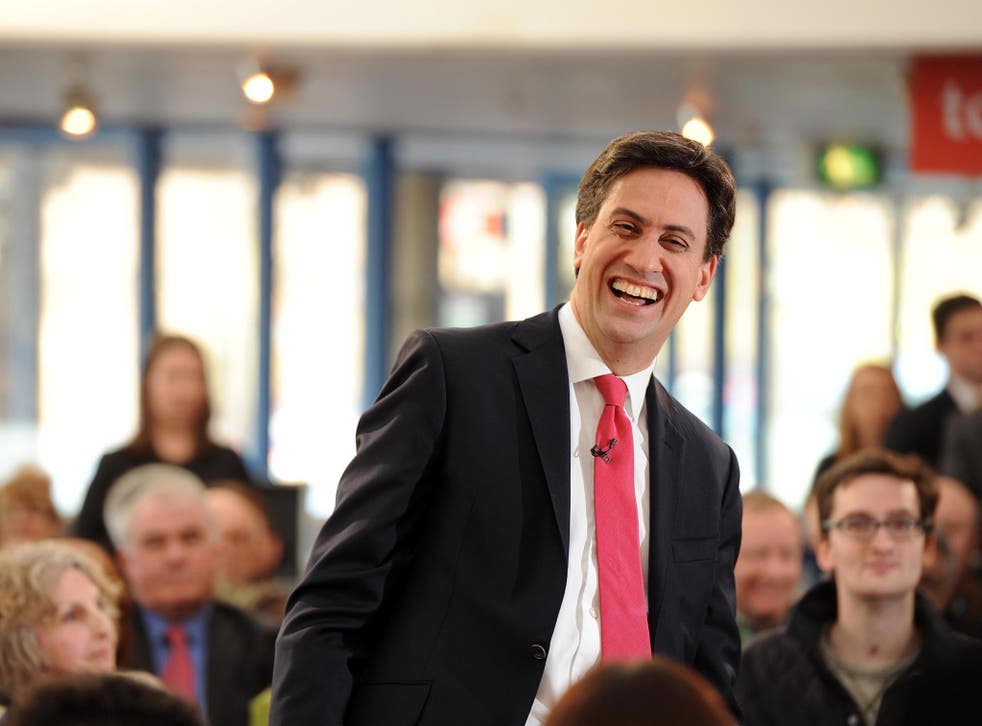 Politics is a game now watched by "fewer and fewer spectators", Ed Miliband has warned, while pledging to commit Labour to the biggest devolution of power in the party's history.
In an interview with The Independent, Mr Miliband said his changes to Labour Party membership, due to be agreed at a special conference next week, would be "more significant" than Tony Blair's abolition of Clause Four.
"Clause Four was a symbol of what we believed," he said. "But this is bigger than Clause Four in its impact on the way it will change politics."
Under the plan, anyone will be able to register as a Labour supporter for £3 a year, vote in leadership elections and feed in to the party's policy-making process.
Mr Miliband hopes the reforms will allow Labour to recruit thousands of new "members", opening up the party to "ordinary people" who don't want to go as far as joining a political party.
"This is about addressing the discontent people feel about politics, and opening ourselves up," he said.
"We are not going to be a shrivelled, shrinking band of people. We have got to find new ways of getting people into our party.
"We are trying to buck the trend of what has been happening to political parties around the world. They are facing declining support.
"There are millions of people from every walk of life and, for the first time, we are saying they can be part of our party without having to go so far as joining it.
"By anyone's estimation, I think these are pretty seismic changes."
Mr Miliband said he agreed with the Conservative House of Commons Speaker John Bercow that Westminster politics also needed to be reformed and that Prime Minister's Questions was alienating the electorate.
"It is actually irrelevant," he said. "It's watched by a few hundred people in Westminster but it doesn't travel beyond Westminster and that should make us all pause for thought.
"I have a simple view. If people think politics will make a difference then they will get engaged. If they think it is just a bunch of blokes shouting at each other then they won't."
Register for free to continue reading
Registration is a free and easy way to support our truly independent journalism
By registering, you will also enjoy limited access to Premium articles, exclusive newsletters, commenting, and virtual events with our leading journalists
Already have an account? sign in
Join our new commenting forum
Join thought-provoking conversations, follow other Independent readers and see their replies