Education Secretary forced to admit that he wrongly claimed school spending is going up
Statistics watchdog raps Damian Hinds, also ruling he was wrong to claim that every school will enjoy 'a small cash increase'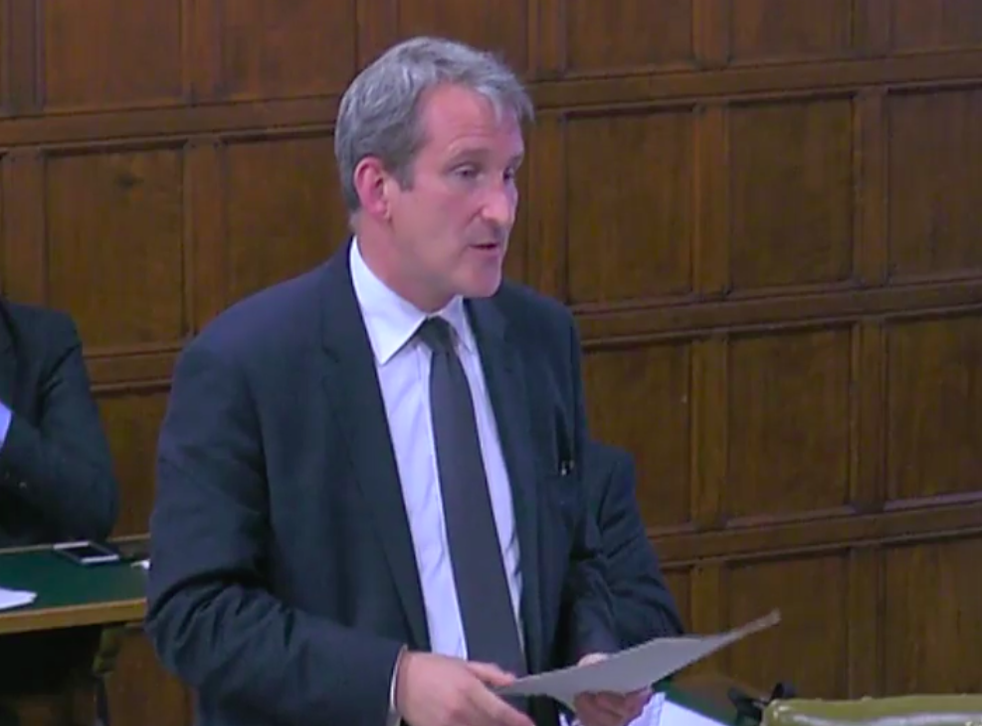 The new Education Secretary has been forced into an embarrassing U-turn after wrongly claiming that school spending is going up.
The official statistics watchdog rapped Damian Hinds, pointing out that funding is frozen – and that he was also wrong to claim that every school will enjoy "a small cash increase".
The official Commons record has now been corrected by the Department for Education (DfE) to admit that school funding will only be "maintained" between 2017 and 2020.
Labour seized on the ruling to criticise Mr Hinds for falling short of his own call, only this week, for "honesty in our public debate".
"It is deeply disappointing that he has repeated comments on school funding that have been disproven time and time again," said Angela Rayner, Labour's education spokeswoman.
"The Secretary of State seems to need reminding that the mere repetition of a falsehood does not turn it into the truth."
The controversy blew up after Mr Hinds was challenged in the Commons about what one Labour MP called the "real crisis" of funding in schools.
In reply, he said: "There is more money going into our schools in this country than ever before.
"We know that real-terms funding per pupil is increasing across the system and, with the national funding formula, each school will see at least a small cash increase."
But Sir David Norgrove, chairman of the UK Statistics Authority, said funding was being frozen in real terms until 2020, not increased.
Furthermore, the respected Institute for Fiscal Studies has pointed out that school budgets will decline in real terms by 4.6 per cent between 2015 and 2020, because of previous cuts.
Last July, in response to growing protests over school cuts, Theresa May handed the Department for Education an extra £1.3bn, to be spent from next month.
However, even that cash will be taken from elsewhere in the department's budget, such as spending on free schools, rather than boost overall education spending.
In a letter to Ms Rayner, Sir David wrote: "Officials at the Department for Education (DfE) have told us that this was said in error and the record has now been corrected."
However, the statistics chief said it was also wrong to state that all schools will have more money – because that decision rested with local education authorities.
"The Secretary of State's suggestion that 'each school will see at least a small cash increase' (our emphasis) was perhaps too strong. 'On average will' or 'could' would have been more precise," Sir David added.
Under the government's original plans for a new national funding formula, local authorities would have played no role in setting school budgets.
But bypassing local authorities in this way would require legislation – which the Government may be reluctant to introduce, after losing its Commons majority.
A DfE spokesman said: "Per pupil funding is being maintained in real terms between 2017-18 and 2019-20 and we have updated the parliamentary records to reflect this."
Register for free to continue reading
Registration is a free and easy way to support our truly independent journalism
By registering, you will also enjoy limited access to Premium articles, exclusive newsletters, commenting, and virtual events with our leading journalists
Already have an account? sign in
Register for free to continue reading
Registration is a free and easy way to support our truly independent journalism
By registering, you will also enjoy limited access to Premium articles, exclusive newsletters, commenting, and virtual events with our leading journalists
Already have an account? sign in
Join our new commenting forum
Join thought-provoking conversations, follow other Independent readers and see their replies