Government attacked for 'regressive' rape clause by Equality and Human Rights Commission
Clause in child tax credits reform requires mother seeking benefits for third child to prove she has been sexually assaulted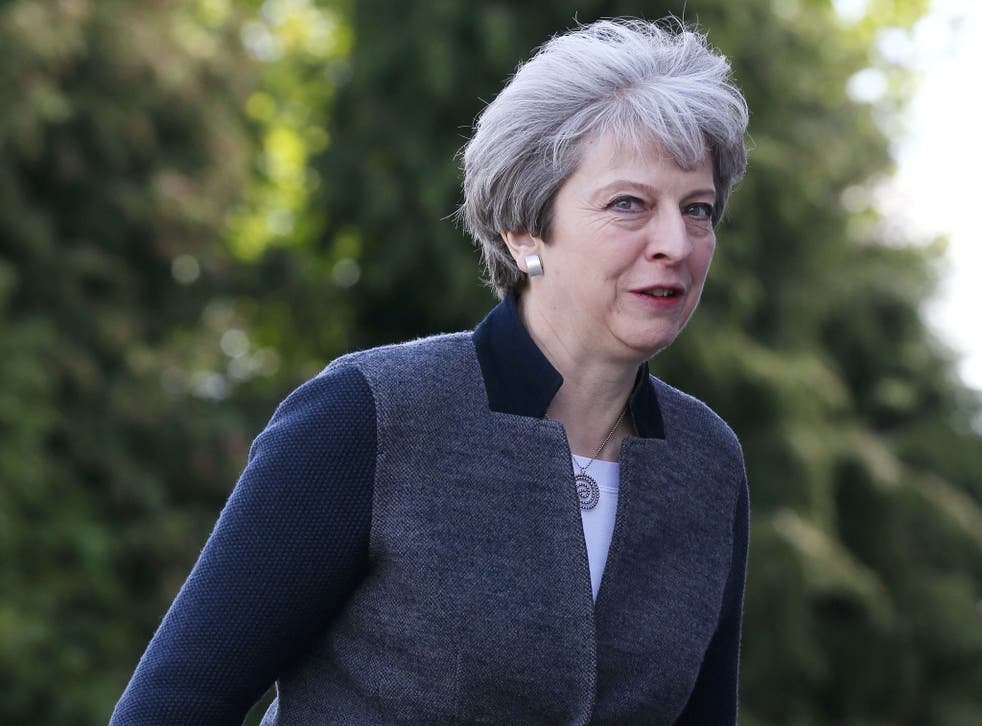 The Equality and Human Rights Commission has attacked the Government's "regressive" child tax credit reforms and has encouraged politicians to re-think the policy.
In focus is the so-called rape clause, which requires a mother seeking benefits for a third child to prove she has been sexually assaulted or that the child was conceived during an abusive relationship.
CEO of the EHRC, Rebecca Hilsenrath, said in a letter to employment minister Damian Hinds that the Department for Work and Pensions did not complete a "sufficiently detailed" impact assessment for the reforms and said the law could violate human rights laws.
The policy instates a family cap of two children and has been described as "inhumane" by campaigners and liberal politicians.
"In our view the exception [about rape or abuse] raises serious issues in relation to a child and mother's right to private life under Article 8 of the European Convention on Human Rights," the letter read.
"The exception, which purports to prevent women from being penalised requires, in our view, invasive reporting requirements of intimate details.
UK news in pictures

Show all 50
"Children who may not be aware that they were born of rape may well become aware through this process and through the creation of a record.
"We consider that there has been a failure to fully consider the impact of the implementation of this exemption, including the potentially traumatic process for having eligibility assessed and the risk of re-traumatisation upon survivors of rape."
Scottish lawmakers are planning to debate the clause in Holyrood as it has received cross-party condemnation.
SNP MP Alison Thewliss first raised the controversial clause in October 2016. It was signed into law on 20 January, the same day as Donald Trump's Inauguration.
Prime Minister Theresa May has not responded to the controversy since the law was signed.
The letter by Ms Hilsenrath continued: "This system would rely upon women, who we know from statistics are overwhelmingly unlikely to report rape to police, reporting it to Department for Work and Pensions.
"The approach also does not account for children born of an ongoing abusive relationship, where women may not exercise power over decisions on how many children to have – and when."
Some campaigners have argued the rape clause is a distraction tactic for a two-child policy.
A Government spokesman told The Herald that the policy was debated and voted on in Parliament and the exceptions were "consulted on widely".
"Our welfare reforms are incentivising work, as that's the best way to help people improve their lives, restoring fairness and ensuring everyone can access the support they need.
"This reform means people on benefits have to make the same choices as those supporting themselves solely through work.
"But we have always been clear this will be delivered in the most effective, compassionate way. That's why we have the right exceptions and safeguards in place, including the crucial exception to protect women who are faced with very difficult circumstances."
Scottish Conservatives leader Ruth Davidson has been criticised for backing the clause.
She was met with calls of "shame" from her Parliamentary colleagues during Ms Sturgeon's First Minister questions.
Ms Sturgeon asked her whether she agreed it was "utterly abhorrent".
Ms Davidson replied that the Scottish Government had been granted devolved powers.
"If the First Minister doesn't like the two-child tax policy, she can change it."
Register for free to continue reading
Registration is a free and easy way to support our truly independent journalism
By registering, you will also enjoy limited access to Premium articles, exclusive newsletters, commenting, and virtual events with our leading journalists
Already have an account? sign in
Register for free to continue reading
Registration is a free and easy way to support our truly independent journalism
By registering, you will also enjoy limited access to Premium articles, exclusive newsletters, commenting, and virtual events with our leading journalists
Already have an account? sign in
Join our new commenting forum
Join thought-provoking conversations, follow other Independent readers and see their replies