Elect one Johnson, and you might get more than you bargained for
Ken had his cronies; Boris has his family. And foremost among them is sister Rachel, his biggest, bestest fan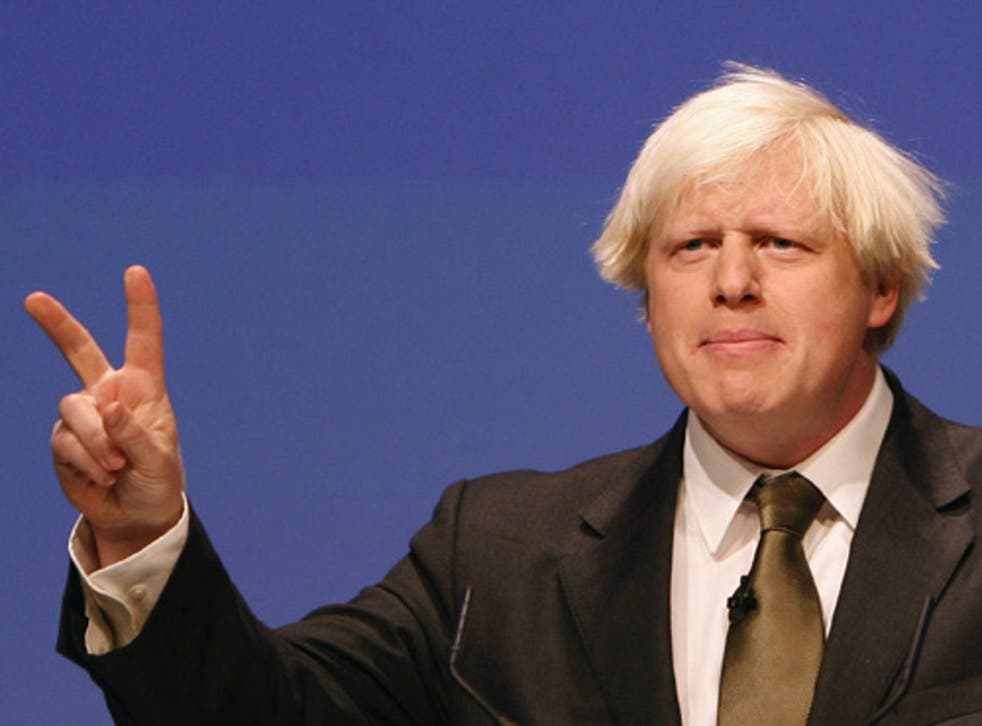 A week after the London mayoral election, the capital is still full of people denying that they voted for Boris Johnson and demanding to know who did. Boris himself has had a busy week: he managed to switch on his computer with only minimal assistance, and immediately used it to make a new law banning alcohol on public transport. (So, smoking ban bad; drinking ban good. So much for joined-up thinking.)
Some Londoners were shocked when they woke up last weekend to find that the Boris mayoralty hadn't been just a strange dream. But what has come as a bigger surprise is the buy-one-get-one-free deal that the new Mayor has provided. They voted for one Johnson; they seem to have ended up with an entire clan of them. The first clue was when rumours surfaced about the Johnson director of strategy. Boris is said to be considering employing his brother, Jo, who works at the Financial Times. Ken had his cronies; Boris only needs his sibling.
Next, the redoubtable Stanley Johnson offered to stand in Boris's parliamentary seat of Henley. "I can only hope I am deemed worthy," said Boris's 67-year-old father, who was mistaken for Boris at an election night party and perhaps will be again by voters.
But Boris's biggest appointment so far is for the role of cheerleader, publicist and all-round biggest fan: his little sister. No sooner had he been elected than Rachel Johnson stepped up to the arduous task of official spokeswoman. "It's been champagne all night ... oysters ... caviar ... it's been fantastic. God knows who paid for it!" she whooped.
On Question Time on Thursday, the Johnson mouthpiece appeared reluctant to answer any question that was not about big bro. On his election, she promised "many years of Boris-induced sunshine" in London. On the Tory party, she announced that he had "brought them to a collective orgasm". Asked about Scottish devolution, she stammered: "I'm not sure I will be physically able to answer a question that's not about my brother." But when Burma was brought up, she found a way. "As a Johnson," she revealed, "I always look for a positive that could come out of it."
Luckily for Boris, this one-woman campaign team has numerous ways of getting the message across. She writes a blog – although she is flummoxed to discover that nobody reads it: "After all that unpaid work ... once again, nul comments," she wrote. "I don't get it." She has a newspaper column, in which she recently revealed that "I would prefer it if, on the whole, people didn't talk about their sex lives .... It's private." Oh yes, then there's the sex column, in which she made available to Easy Living readers details of her worst sexual encounters ("I still remember how my head shunted up against his cream Ikea sofa, thud, thud ...").
Should Rachel tire of Johnson promotion, brothers Max and Leo are waiting in the wings. Boris's children, Cassia Peaches, Milo Arthur, Lara Lettice and Theodore Apollo, might help out – they've got to kill time somehow before they achieve world domination.
Register for free to continue reading
Registration is a free and easy way to support our truly independent journalism
By registering, you will also enjoy limited access to Premium articles, exclusive newsletters, commenting, and virtual events with our leading journalists
Already have an account? sign in
Register for free to continue reading
Registration is a free and easy way to support our truly independent journalism
By registering, you will also enjoy limited access to Premium articles, exclusive newsletters, commenting, and virtual events with our leading journalists
Already have an account? sign in
Join our new commenting forum
Join thought-provoking conversations, follow other Independent readers and see their replies