Election 2017: Conservatives set for overall majority of just two seats, says latest poll
Labour cuts Tory lead to just five points in YouGov survey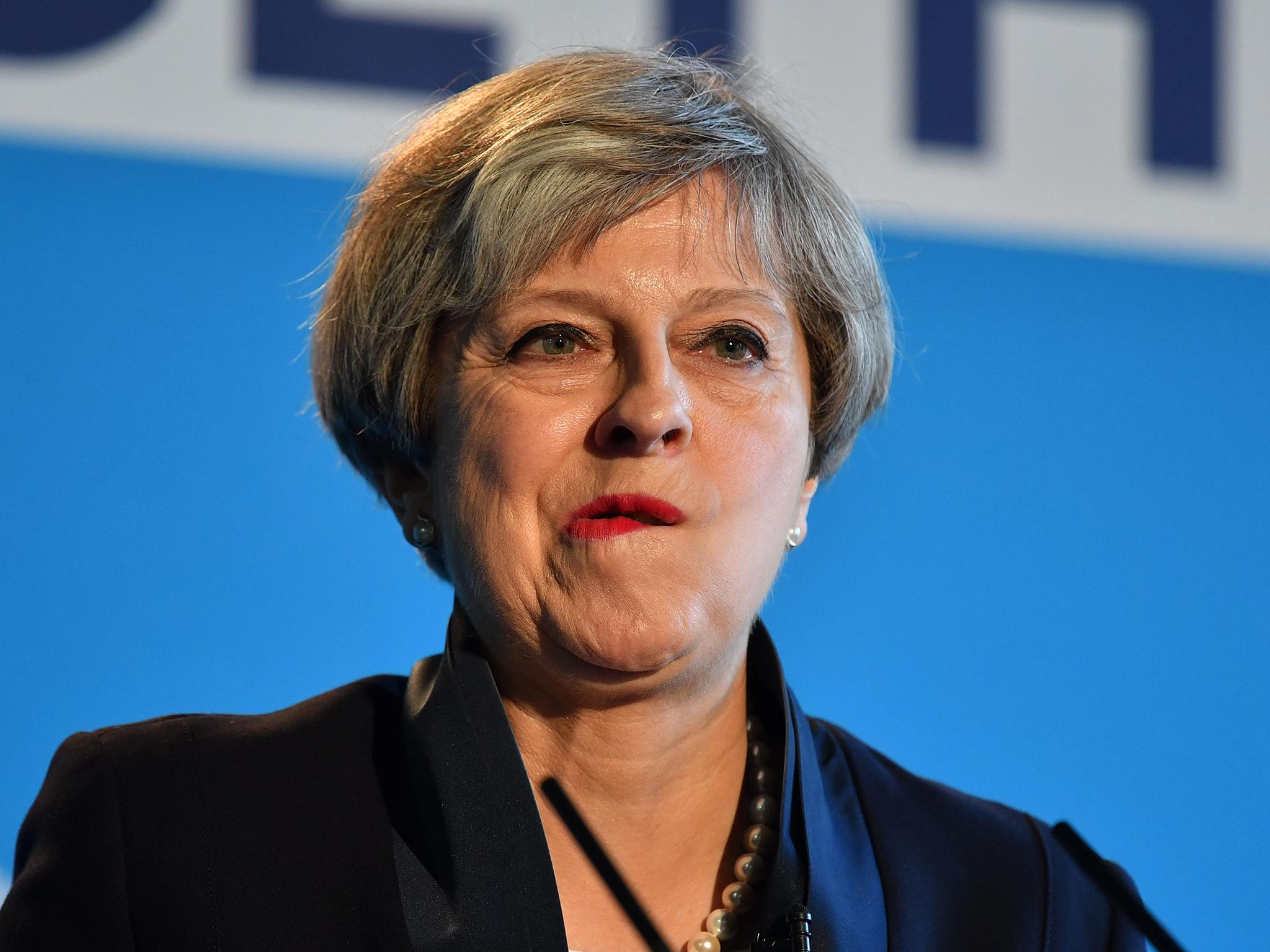 A new poll shows that the Conservatives would have an overall majority of just two MPs, if its results were repeated in every constituency in the country.
Labour has narrowed the Tories' lead to just five points in the survey conducted by YouGov for The Times.
Theresa May called a snap election to "strengthen her hand" in Brexit negotiations, and it would be highly embarrassing for the Prime Minister if she did not achieve an increased majority in the Commons.
While all opinions polls published during the campaign have signalled that the Conservatives are on track for a majority, Jeremy Corbyn's party has consistently cut the Conservatives' lead since the leaking of his party's manifesto.
Meanwhile, the Conservatives took a hit in the polls after the dementia tax controversy, after the Prime Minister was forced to row back on her planned social care reform just days after it was announced.
YouGov research conducted between 22 and 23 May found that the dementia tax was the Conservatives' most memorable policy.
General Election polls and projections: May 26
On the other hand, the Labour policy which voters recalled most often was its pledge to scrap tuition fees.
Last week, another YouGov poll showed Labour cutting the Tories' lead to single figures for the first time in any election campaign.
This week's poll shows the lead was cut a further four points, with the Tories on 43 per cent and Labour on 38 per cent.
The importance of a single poll should not be overstated - Britain Elects' poll of polls, which takes an average of all mainstream polls, still puts the Tories at nearly 13 points ahead.
The poll also suggests that support for Labour may have waned in the aftermath of the Manchester bombing, while May's ratings have improved over the same period.
This latest boost for Labour comes as the major parties resume national campaigning after the terror attack.
Jeremy Corbyn gave a major speech on foreign policy and security this morning, in which he claimed there was a link between "wars our government has supported or fought in other countries and terrorism at home".
Join our commenting forum
Join thought-provoking conversations, follow other Independent readers and see their replies