Election 2017: David Dimbleby says Jeremy Corbyn has not had 'fair deal' from British press
Dimbleby will present election coverage for the 10th in his career time on 8 June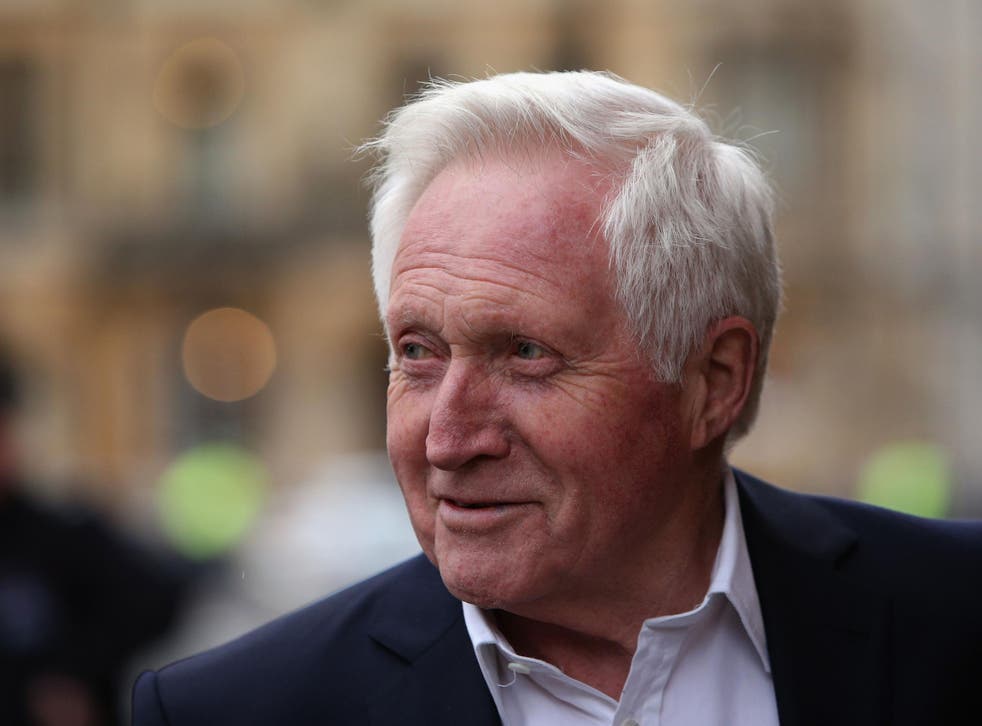 Veteran BBC presenter David Dimbleby has criticised the "scepticism and lazy pessimism" of the British media ahead of the general election, and claimed Labour leader Jeremy Corbyn has not had "a fair deal at the hands of the press".
The 78-year-old Question Time chair will on 8 June present the results of a general election on the BBC for the 10th time in his career. Mr Dimbleby, who said he will survive the nine-hour broadcast on election night with a 4am cup of coffee and a "nibble on a bit of banana", called this year's race is a "very odd election".
"If the Conservative story is how Theresa May is the 'brand leader'," Mr Dimbleby said, "the interesting thing is that a lot of Labour supporters really like and believe in the messages that Jeremy Corbyn is bringing across," adding that while this support may not come from his own MPs in the House of Commons, it does from many people across the country.
"And I don't think anyone could say that Mr Corbyn has had a fair deal at the hands of the press, in a way that the Labour Party did when it was more to the centre, but then we generally have a right-wing press," he told the Radio Times.
UK General Election 2017

Show all 47
Labour has long criticised coverage of Mr Corbyn's leadership, with shadow Chancellor John McDonnell claiming in January it has been the worst any politician has received. Last year, a report conducted by the LSE found that 75 per cent of press coverage misrepresented the Labour leader.
Mr Dimbleby's own prediction for the election is that "contrary to the scepticism and lazy pessimism of the newspapers and the British media, it's going to be a really fascinating night", which will drive home messages about the UK's political system and the political appeal of different parties that cannot be divined by polls or newspapers, he said.
The latest election poll by Survation for ITV's Good Morning Britain puts Labour at 37 per cent, just six points behind the Conservatives, who are on 43 per cent.
Join our new commenting forum
Join thought-provoking conversations, follow other Independent readers and see their replies